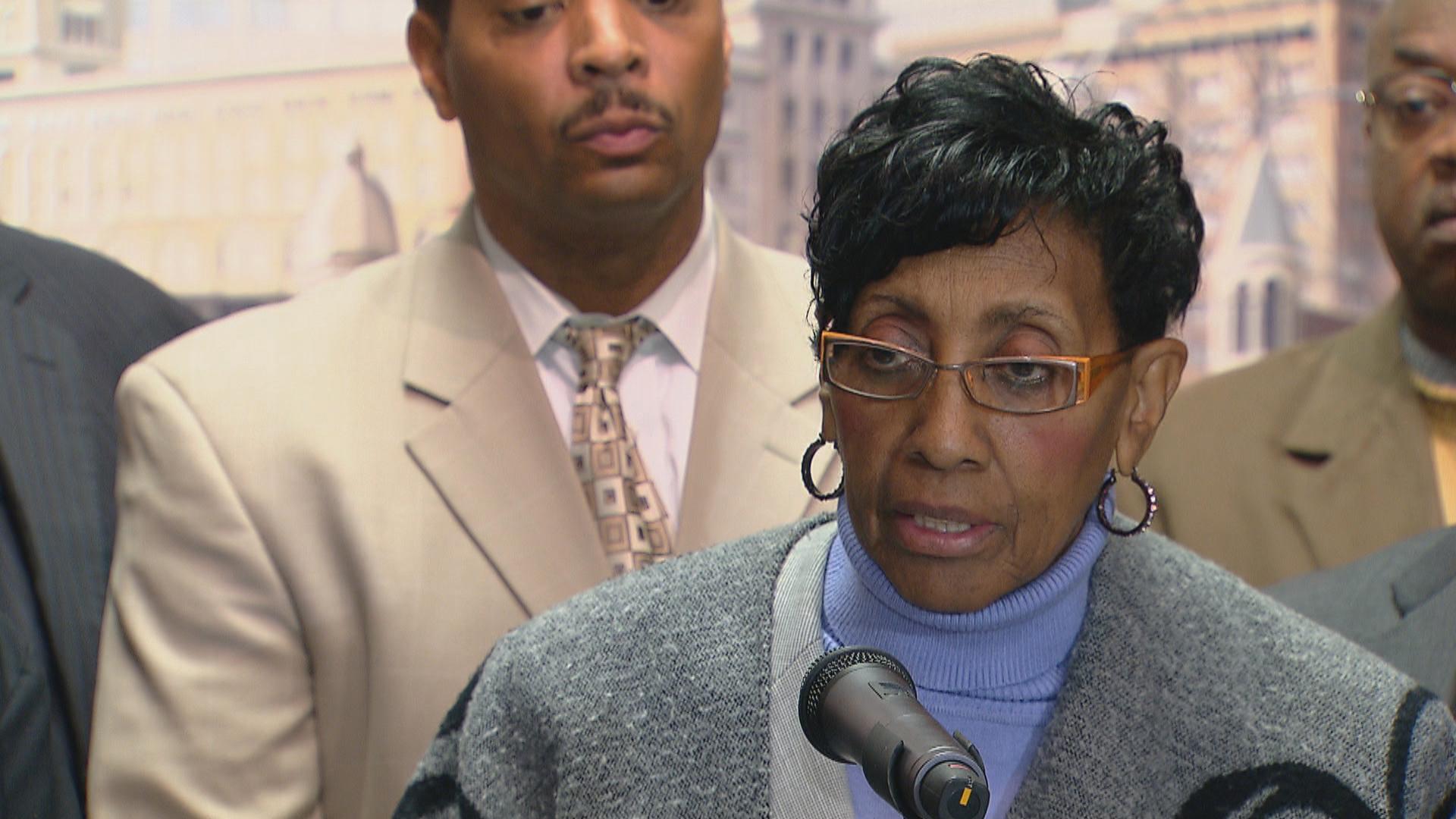 A file photo shows 34th Ward Ald. Carrie Austin. (WTTW News)
Ald. Carrie Austin, the second longest-serving member of the Chicago City Council, has been diagnosed with the coronavirus, she announced Monday.
Austin, who represents the Far South Side's 34th Ward, missed City Council meetings in May and June, and was absent from a meeting of the Committee on Contracting Equity and Oversight last week.
Austin is the first Chicago elected official to be diagnosed with the coronavirus. Illinois Attorney General Kwame Raoul was also diagnosed with the virus, and has since returned to work.
In a message addressed to "residents and neighbors," Austin said she is "currently progressing toward a full recovery."
Austin said her staff is handling all requests for assistance from 34th Ward residents, and updating her social media pages.
"We are humbled that though we were inconvenienced, we are recovering from the regrettable looting as well as on track to reopening businesses based on the state and city's recommended guidelines," Austin wrote. "Please likewise acknowledge my depth of gratitude for the many of you who have reached out to check on my well being. Your acts of kindness were warmly appreciated."
The first indication that Austin was ill came at the City Council meeting on May 20, when Ald. Jason Ervin (28th Ward) asked his colleagues to pray for Austin, whom he said was hospitalized. Austin did not attend the June 17 City Council meeting.
Appointed by Mayor Richard M. Daley to represent the 34th Ward after the 1994 death of her husband, Ald. Lemuel Austin, she won her first full term in 1996, and was re-elected to a sixth term in February 2019 with 54% of the vote. 
Austin backed Cook County Board President Toni Preckwinkle for mayor, and was on stage when U.S. Rep. Bobby Rush said, "If any young black male or female is killed by a police officer, under a Lightfoot administration, then the blood would be on those voters' hands who elected her."
After taking office, Mayor Lori Lightfoot ousted Austin as chair of the powerful Budget Committee, which she led since 2007 and throughout former Mayor Rahm Emanuel's two terms in office. In 2015, Austin suffered a serious illness and was in a coma before returning to work.
A WBEZ/The Daily Line investigation that found Austin had the worst attendance rate of any alderman during the last four-year term, and failed to turn over dozens of attendance sheets as chair of the Budget Committee.
A year ago this week, FBI agents raided her Roseland office.
Austin has denied wrongdoing, and has not been charged with a crime.
In December, Austin acknowledged she had not collected enough signatures to qualify as a candidate for the race for 34th Ward committeeperson on the March ballot. She was more than 400 signatures short, records show.
Preston Brown Jr., an attorney, was unopposed for the unpaid party leadership spot, after failing in February 2019 to unseat Austin. He is widely expected to run in 2022 for 34th Ward alderman.
Contact Heather Cherone: @HeatherCherone | (773) 569-1863 | [email protected]
---