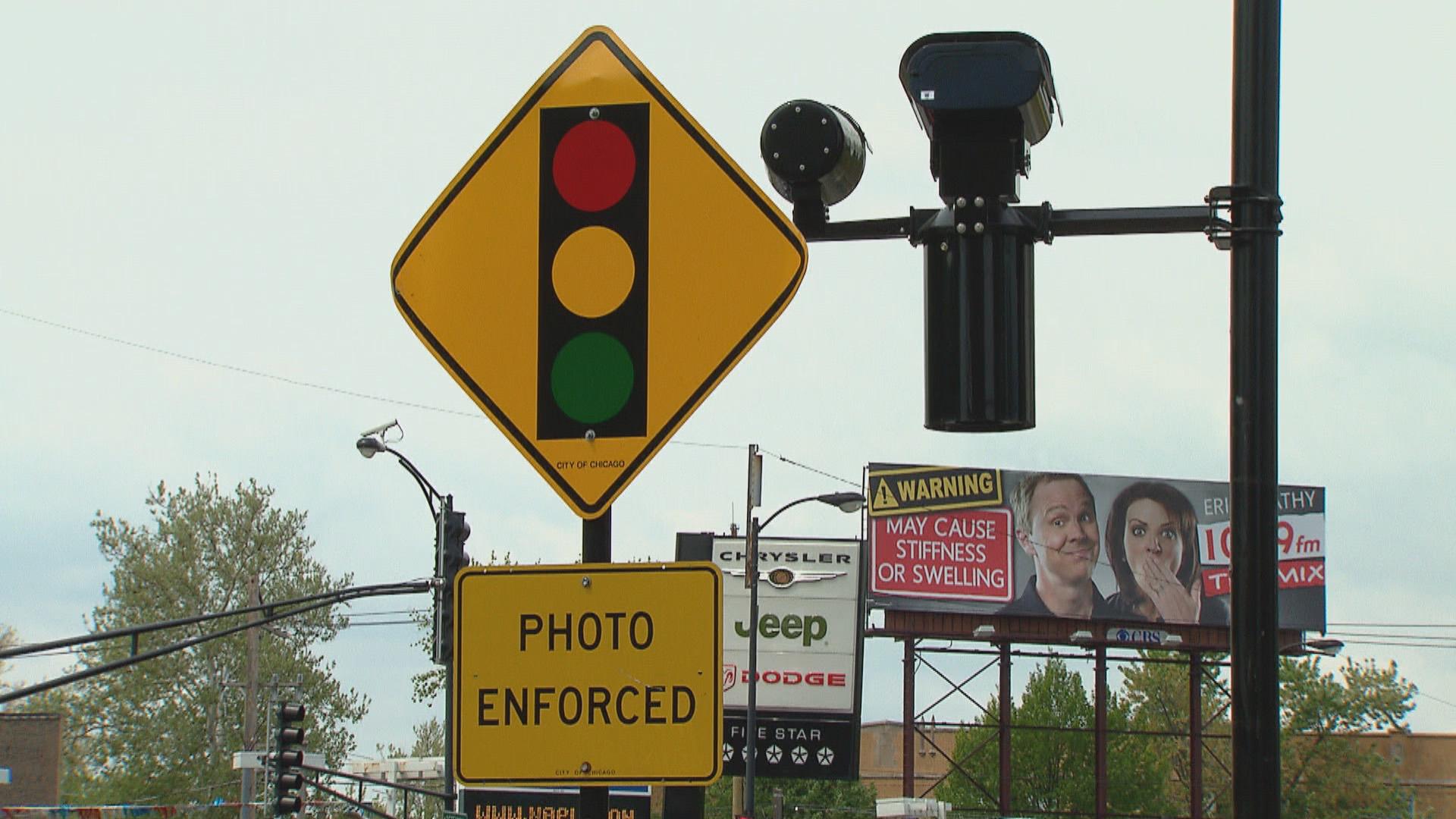 (WTTW News)
The mayor of south suburban Crestwood is facing federal bribery charges, according to an indictment made public Friday – the latest politician to caught in a corruption probe involving officials allegedly profiting off of the red-light cameras that bedevil many a motorist. 
Mayor Lou Presta is also charged with filing false income tax returns, and lying about it to the IRS.
According to the indictment, when pressed about whether he'd received campaign contributions, gifts or cash from a red-light camera company or one of its representatives, Presta said, "No."  
When he was shown a recording of a March 7, 2018 meeting in which he allegedly took $5,000 from the red-light camera company operative, Presta said, "There was no money in the envelope." 
Friday's indictment only refers to contributions and gifts from "Company A" and its representative "Individual A," but Crestwood's red-light camera are operated by Chicago-based SafeSpeed LLC. 
Former state Sen. Martin Sandoval, a Cicero Democrat who previously led the chamber's transportation committee, in April pleaded guilty to bribery and tax charges.  
Sandoval admitted he took money from a SafeSpeed representative in exchange for serving as its guardian in the legislature.  
He's now cooperating with the feds, as prosecutors appear to continue to probe corruption among Illinois officials who allegedly personally pocketed and profited when ostensibly working to make intersections safer by installing red-light cameras.  
Jeff Tobolski in March resigned as mayor of McCook and from the Cook County Board of Commissioners. He has not been charged.  
Tobolski's former chief of staff, Patrick Doherty, in February was hit with three counts of bribery; he's pleaded not guilty.  
According to the nine-page, seven-count indictment against Presta, "during the time that Company A provided and attempted to provide additional red-light-camera services to Crestwood, Presta asked for and accepted benefits from representatives of Company A, including Individual A." 
SafeSpeed has previously denied any wrongdoing on the company's part, and has blamed a since-terminated rogue employee for engaging in "illegal conduct." 
The Chicago Tribune reports that on Friday morning, Presta's campaign amended finance reports filed with the state elections board, including to show a $5,000 in-kind contribution from "Omar Manni" of Burr Ridge on March, 13 2018 for "election day workers and expenses." 
Omar Maani was a founder of SafeSpeed who is no longer with the company. The Tribune has identified Maani as having a role in the Sandoval payoff scheme.  
Follow Amanda Vinicky on Twitter: @AmandaVinicky
---