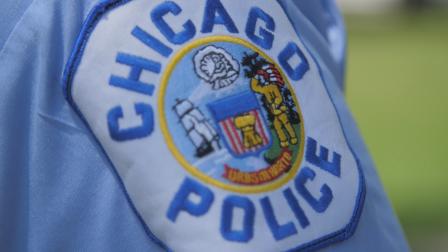 (WTTW News)
The Chicago Police Department has hired its first Americans with Disabilities Act Compliance Officer, a step the department says will help it better align with reforms demanded under the consent decree.
The CPD on Friday named Deborah Pascua, a retired police department veteran, as its ADA compliance officer. In that role she'll be tasked with ensuring "meaningful access to CPD programs, services and activities" for individuals with disabilities.
"Deborah will serve an instrumental role in ensuring our officers will have the clear policy, training, and direction needed to provide equal protection of the law for all Chicago residents who are living with disabilities," said Deputy Superintendent Barbara West, who oversees the CPD Office of Constitutional Policing and Reform.
Pascua spent 27 years with the CPD and worked with the department on ADA issues since 1994.
According to the Chicago Sun-Times, the CPD was supposed to fill this new position by last August. But it didn't even post the position until mid-December.
Amanda Antholt, an attorney with Equip for Equality – a nonprofit that works to protect the rights of those with disabilities – said the group is thrilled that the police department has finally created and filled this role.
"The position is certainly much needed and, unfortunately, long overdue," she told WTTW News, noting that federal laws have already required public entities to have ADA coordinators for years.
The consent decree – which brought federal oversight to the CPD – required numerous departmental reforms, including that it designate at least one member as an ADA liaison to ensure compliance with that act.
Pascua will work with the CPD's Training Division and other units to provide a "comprehensive multi-dimensional ADA compliance plan" in order to comply with consent decree requirements.
In her new role, Pascua will also review the effectiveness of the CPD's policies and training relating to individuals with disabilities and assist CPD members in providing "meaningful access" to police services for individuals with disabilities.
"Ensuring equal access to police services and facilities for persons with disabilities is a major priority for me because we all have family members or friends in the community impacted by a disability," she said in a statement. "I look forward to applying my organizational knowledge of CPD, auditing/legal background, and training experience to successfully fulfill this role."
Nearly one in four Chicagoans report having some type of disability, according to city statistics.
In June, a report from Independent Monitor Maggie Hickey revealed the CPD had missed more than two-thirds of its consent decree deadlines between September 2019 and Feb. 29, 2020. Since then the department has also added its first language access coordinator in order to help revise the CPD's language access policy – another requirement of the consent decree.
Antholt said the city needs an eye toward disability-focused reforms in the CPD's training and tactics "now more than ever," and she hopes the new coordinator can make that happen.
"It's such an important role and there's so many different functions that need to get moving," she said. "I really hope the new person in this role makes it a priority to engage with the disability community and not just to look at these issues from the police standpoint, but from the community standpoint."
Contact Matt Masterson: @ByMattMasterson | [email protected] | (773) 509-5431
---