The Global FinPrint project is the first-ever worldwide survey of reef sharks. (Global FinPrint / Facebook)
In January 2017, Betty Goldberg retired from her job as the volunteer and dive program manager at the Shedd Aquarium, but a life of leisure was not in the cards for her.
Goldberg promptly turned around and signed on through the Shedd as a volunteer citizen scientist with the Global FinPrint project, the first-ever worldwide survey of reef sharks. More than 700 volunteers, along with a team of scientists and partnering institutions, reviewed 15,000 hours of recorded footage captured via underwater cameras positioned within nearly 400 of the planet's coral reef ecosystems.
"What better way to spend my retirement," Goldberg said, "than to stay connected to the aquatic world." 
Connected is an understatement. Goldberg watched more than 800 hours of video, singlehandedly accounting for 5% of the project's total, the results of which were just published in July. Her task was to be on the lookout for any shark sightings (to lure the fish, the cameras were attached to stations baited with chum), and to note identifying physical traits.  
Shedd's director of marine research, Dr. Steve Kessel, who studies sharks in the Bahamas, called Goldberg's efforts "next level."
"It's a real monumental achievement with 842 hours of footage analyzed. If that's not impressive enough, it's not even a full representation of the effort she put in. It takes around an hour and a half to complete the full process of analyzing a one hour of video," said Kessel. "We are grateful to every single person who dedicated their personal time contributing to this extensive study, but I think that Betty definitely deserves to be highlighted as a major contributor to this study. Both Shedd Aquarium and Global FinPrint will be eternally grateful for her efforts."
Goldberg downplayed her role — "In my case, it was just asking, 'I want more. I'm done with the stash, send more'" she explained — and said the scope and scale of Global FinPrint was lost on her while she was wading through footage.
"I've just been sitting here in my own island so to speak, doing hour by hour of observation. When I read the statistics of how many survey hours, that amazed me," said Goldberg. "So I'm impressed and proud to be a part of contributing."
Goldberg's fascination with marine life began when she was a child, sparked by books like "Moby Dick" and "20,000 Leagues Under the Sea." That led her to take up scuba diving as an adult (training in Lake Michigan, because "water is water"), a hobby that eventually became a calling.
"I met other Shedd volunteer divers on various trips in the Bahamas and as soon as they figured out I was from Chicago, they asked if I would be interested in checking out the Shedd to get more involved in the diving world other than recreationally," Goldberg recalled.  
She took the bait, paid a visit to the Shedd and was hooked.
"I marveled at all the things that volunteer divers were able to do," said Goldberg. "I would have the opportunity to dive in the exhibits at the aquarium on a weekly basis to help with maintaining the exhibits."
That was in the early '90s, and Goldberg never left, "retirement" notwithstanding.
Taking part in Global FinPrint gave her a completely different type of diving experience, Goldberg said, one she could enjoy without even leaving her home.
"I would work on the videos in batches, so maybe I'd get 20 videos from the Pacific, and then the next batch might be the Atlantic, and then the Indian Ocean perhaps," Goldberg said. "And it does offer an interesting perspective. Yes, it is like being underwater, of course, but I don't think I've ever sat in one spot for over an hour (while diving), and that's what you were observing when you're looking through the lens of this recorded video. The animals are coming to you instead of you going, 'Oh, there's a turtle over there, let me go there.' It's quite passive as opposed to being an active diver who's pursuing the sights, so to speak. It's peaceful. It's wonderful, to have the underwater world revealed in such a way."
There were plenty of lulls in the action, Goldberg said, and she would often listen to audiobooks while scanning the footage. Other times, when the camera had been dropped on a thriving reef, Goldberg had to constantly rewind the video to make sure she'd accurately counted and tagged all the sharks. 
Though she's seen sharks on actual dives, glimpsing them on camera gave Goldberg more of an opportunity to soak in the experience.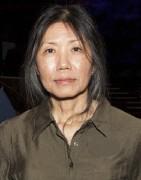 Betty Goldberg, long-time Shedd volunteer. (Courtesy of Betty Goldberg) "For a long time, there will be a bunch of smaller fish kind of circling the chum cage, a whole school of them. And then suddenly they all disappear in a flash, they're gone in a second. And then sure enough, a second later a shark comes by," Goldberg said. "I have come across sharks in the wild, but then it's different because yes, I am a little bit worried about the next step. Here, in this situation, I really am able to observe more carefully and also it's my job to observe. And I'm busy clicking on tags trying to figure out, 'Oh, what is this? A black-toothed shark? A nurse shark?' I have all my little charts out. These are things I'm not able to do in the wild."
Ultimately what all those thousands of hours of footage revealed wasn't so much that the world's shark population is declining — which was already known — but where. The Global FinPrint study pinpointed reefs that had no sharks, nearly 20% of those visited, meaning that the creatures were "functionally extinct."
Conservation efforts — creating shark sanctuaries and regulating fishing — can now be directed at places where sharks are most endangered, with FinPrint providing the baseline against which the success of those practices can be measured.
The next phase of the research seeks to better understand how sharks influence other reef animals and how the loss of sharks could disrupt the balance of coral reefs.
We're pretty sure we know who'll be signing up to help.
"I could have just continued on with diving just as a hobby but I consider myself lucky that somehow I fell into the Shedd world," Goldberg said, "surrounded by people who share the same curiosity and passion and desire to conserve the natural world and the aquatic world."
Contact Patty Wetli: @pattywetli | (773) 509-5623 |  [email protected]
---