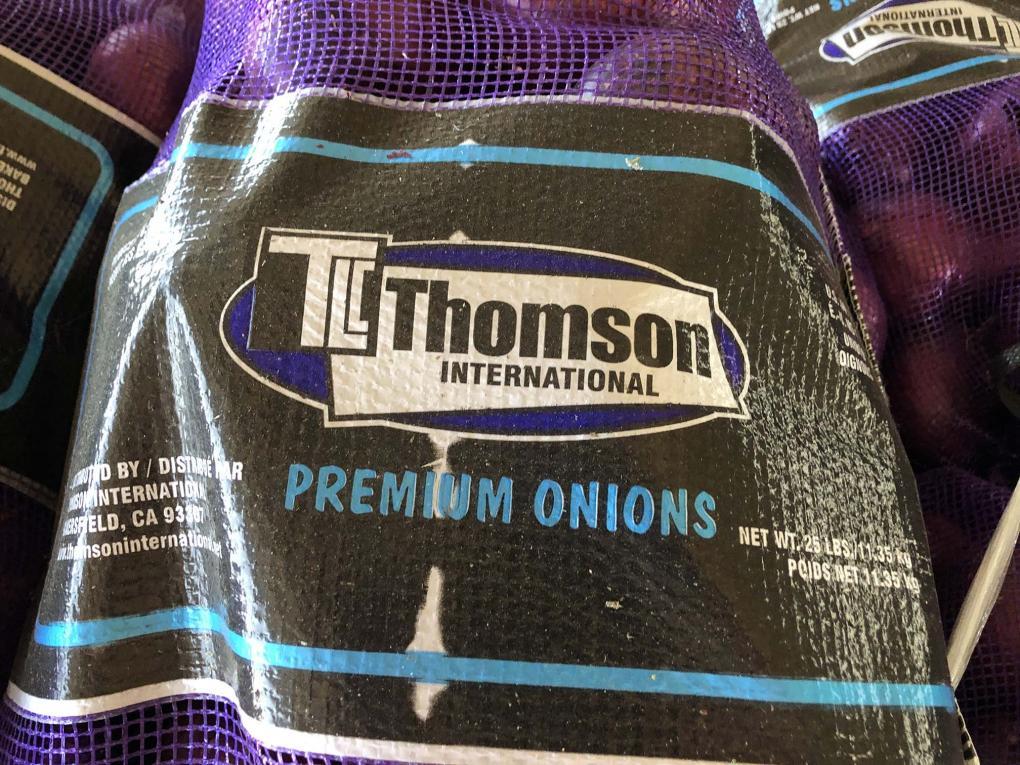 Product photos courtesy Food and Drug Administration. (Click image for more product photos.)
Consumers are advised to discard any red onions in their pantries after a recent salmonella outbreak from a major California producer was linked to the vegetable, according to a food safety alert from the Centers for Disease Control and Prevention. 
Nearly 400 people in 34 states, including 10 in Illinois, have become ill with a strain of the bacterial disease linked to red onions from Thomson International, Inc. of Bakersfield, California. The company issued a voluntary recall of all its onions, including yellow, white, sweet and red, due to potential cross-contamination. 
At Qulinarnia restaurant in Mount Prospect, owner Agnieszka Janowska says the onion is an essential ingredient in the modern Polish cuisine they serve. 
"Our cuisine is based on onion, we use it a lot in most of our soups, sauces and goulash," said Janowska. "We have a little back up growing in my garden, but it may be enough for just a week. We mostly use yellow and white onion, red onion only for salads." 
Janowska said that while their vendors were unaffected, they threw away all their red onions out of an abundance of caution.  
"The outbreak was called just before the weekend and I haven't noticed any shortage yet," Janowska said. "But it will affect us so much if our vendor will not have enough for us within next weeks. We threw all red onion away even if our vendor assured us it wasn't from affected distributor. And definitely I will take a very close look where the onion is coming from, especially red ones." 
The Food and Drug Administration advises consumers to exercise the same caution if they have purchased any onions under the brand names Thomson  Premium, TLC Thomson International, Tender Loving Care, El Competitor, Hartley's Best, Onions 52, Majestic, Imperial Fresh, Kroger, Utah Onions and Food Lion. 
According to the FDA: "Consumers, restaurants, and retailers should not eat, sell, or serve red, white, yellow, or sweet onions from Thomson International, Inc. or products containing such onions."
Salmonella can cause serious and sometimes fatal infections in children and the elderly or those with compromised immune systems. In otherwise healthy people, Salmonella infection can cause fever, diarrhea, nausea, vomiting and abdominal pain. 
---