For about 70 years, Chicago boys who were chronic school-skippers were sent to a residential facility in a bucolic setting that was once WTTW's neighbor.
Our own history teacher Geoffrey Baer explains.
---
What was the story of the Chicago Parental School, previously located at St. Louis Avenue and Bernard? Also near that site was a victory garden from St. Louis Avenue to Central Park Avenue, bordered on the south by Foster Avenue. What was its history?
—Max Saffir, North Park
WTTW's studios at 5400 N. St. Louis Ave. are only steps from where the Chicago Parental School's buildings and residential cottages stood until the early 1980s. Today the Parental School's site is part of the campus of Northeastern Illinois University.
The Chicago Parental School was established in 1902 as a place to educate and rehabilitate boys ages 7-14 who were behaviorally troubled or chronically truant. The 50-acre campus was bounded by Bryn Mawr on the north, Foster Avenue on the south, St. Louis Avenue on the east, and Central Park Avenue on the west.  The "parental" refers to the school taking parental responsibility for children while they lived there.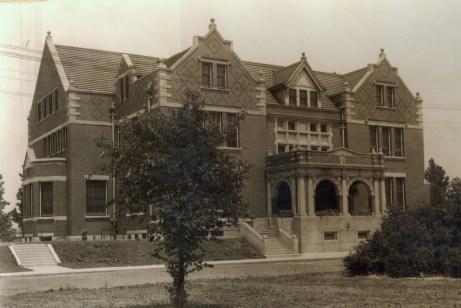 (Credit: Bill Latoza)
Over the 70 years of its existence, the Parental School's campus grew to include a farm with vegetable gardens and animals, playgrounds, a swimming pool, and health care and manual training facilities.
Administrative and school buildings and 10 residential dormitories called "cottages" were designed by CPS architect William Bryce Mundie and were arranged around a large central water basin.
The 10 cottages held 35 residents each including cottage "parents", who were married couples that lived in the cottage and helped take care of the children.
(Credit: Chicago History Museum Daily News Collection)
The school's origins go back to the social reform movement of the late 19th and early 20th centuries led by people like Jane Addams. It was established to enforce laws compelling parents to send their children to school for a certain amount of days every year. Truant officers would track down students who weren't attending class regularly and could petition courts to commit those kids to attend the Chicago Parental School for rehabilitation.
But boys could also be sent there for just being deemed incorrigible, and it's important to note that children could be committed to the school without their parents' consent.
In its early days, the school's approach was similar to military training, including drills and uniforms to provide the discipline and structure they believed these boys lacked, and teach them what were considered good habits and morals away from negative influences.
Education in all the usual subjects was offered as well as after school activities and vocational training. The students tended the gardens and farm animals and were responsible for keeping the cottages clean. They even had a school newspaper named – wait for it – "The Skipper." Most boys attended the school for several months before returning home.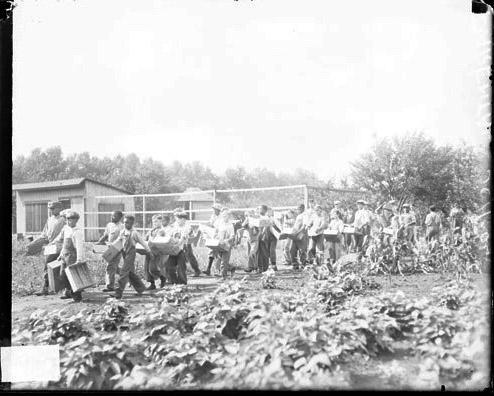 (Credit: Chicago History Museum Daily News Collection)
The gardens were part of the school until World War II, when the school allowed 300 neighborhood families to use them for their own victory gardens. After the war, the state used about 20 acres of the land to temporarily house returning veterans, a development called the Bryn Mawr Homes which we talked about back in 2014.
The Bryn Mawr Homes were the first of three encroachments on the Parental School's property that wound up spelling its end. In 1961, the Chicago Teachers' College, now Northeastern Illinois University, began building on the site, and in 1965 WTTW's studios were built basically right next to the old Parental School buildings, where athletic fields once stood.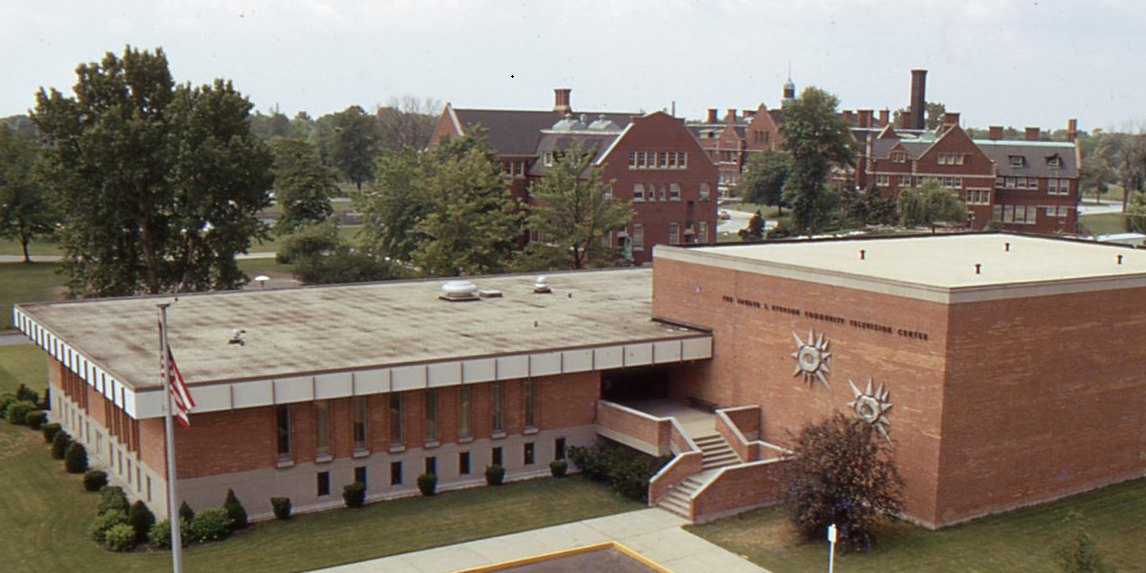 WTTW in 1972
In 1973, NEIU took over responsibility for the school, but by then, public sentiment on how to deal with problems of truancy and delinquency was already shifting towards keeping children in their own homes or foster homes. Two years later state funding ran out and that was pretty much it for the Parental School.
Today, CPS does have alternative schools for students struggling with attendance or other issues, but they are not residential.
NEIU reused some of the school's buildings but the lack of funding from the state caused them to deteriorate. In a grim postscript, a neighborhood teenager died by suicide in one of the abandoned buildings.  After that they all were razed.
Today, the only hint that the buildings ever existed are benches outside the NEIU athletic complex. They are made of ornamental limestone fragments reclaimed from the Chicago Parental School's administrative building.
---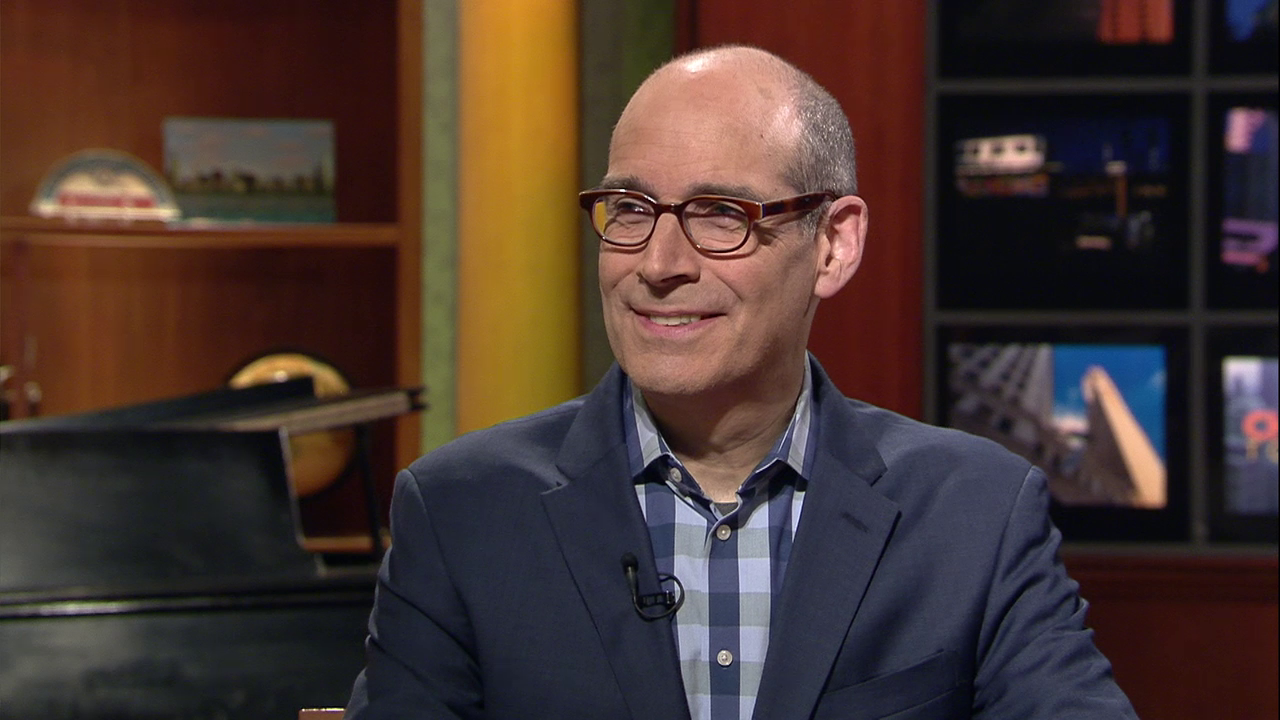 Did you know that you can dig through our Ask Geoffrey archives? Revisit your favorite episodes, discover new secrets about the city's past, and ask Geoffrey your own questions for possible exploration in upcoming episodes. Find it all right here.
Do you have a question for Geoffrey? Ask him.
---