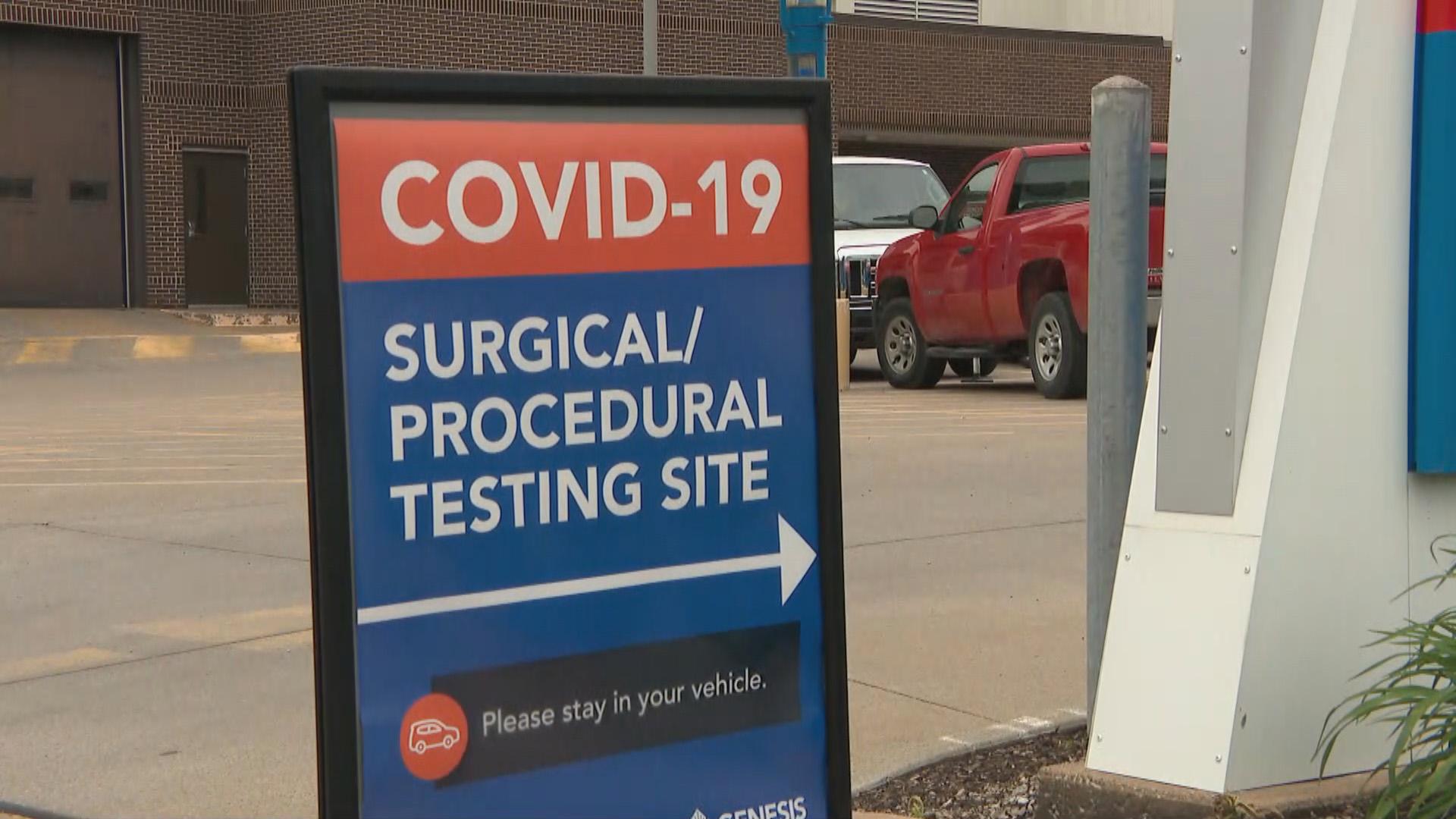 (WTTW News)
Another 1,276 Illinoisans have tested positive for the coronavirus and 18 more have died, the Illinois Department of Public health said Saturday. An additional 46,099 tests were performed, breaking the record of 43,692 set Friday and marking the third consecutive day of more than 40,000 tests. To date, more than 2.2 million tests have been conducted in Illinois.
Saturday marks the state's fourth consecutive day in which more than 1,000 new cases of COVID-19 were confirmed. After falling below 1,000 new cases per day from June 6 to July 8, this month has so far seen seven days above 1,000.
Despite that spike, the state's seven-day average positivity rate for coronavirus tests has remained relatively low and stable. Saturday's rolling average was reported at 2.9%. The average positivity rate each day over the past week has been 3% or 3.1%.
The state health department says 1,360 people were in an Illinois hospital as of Friday night because of COVID-19, with 326 of those in intensive care units and 119 on ventilators.
Of the cases reported Saturday, 244 infections and eight deaths were in the city of Chicago.
Chicago Public Schools officials on Friday announced its much-anticipated framework for reopening schools in the fall. The current plan, subject to change, calls for a mix of in-person and online learning depending upon age groups, although parents will be allowed to keep their children entirely at home.
Cook County on Friday announced that people traveling to the county from a designated COVID-19 hot spot will have to quarantine for two weeks; the order parallels a quarantine order Chicago issued earlier this month.
"Our positivity rates are quite low, but that can change, as we have seen in neighboring states," said Dr. Kiran Joshi, Cook County Department of Public Health co-lead and senior medical officer. "Prevention is the best medicine."
---