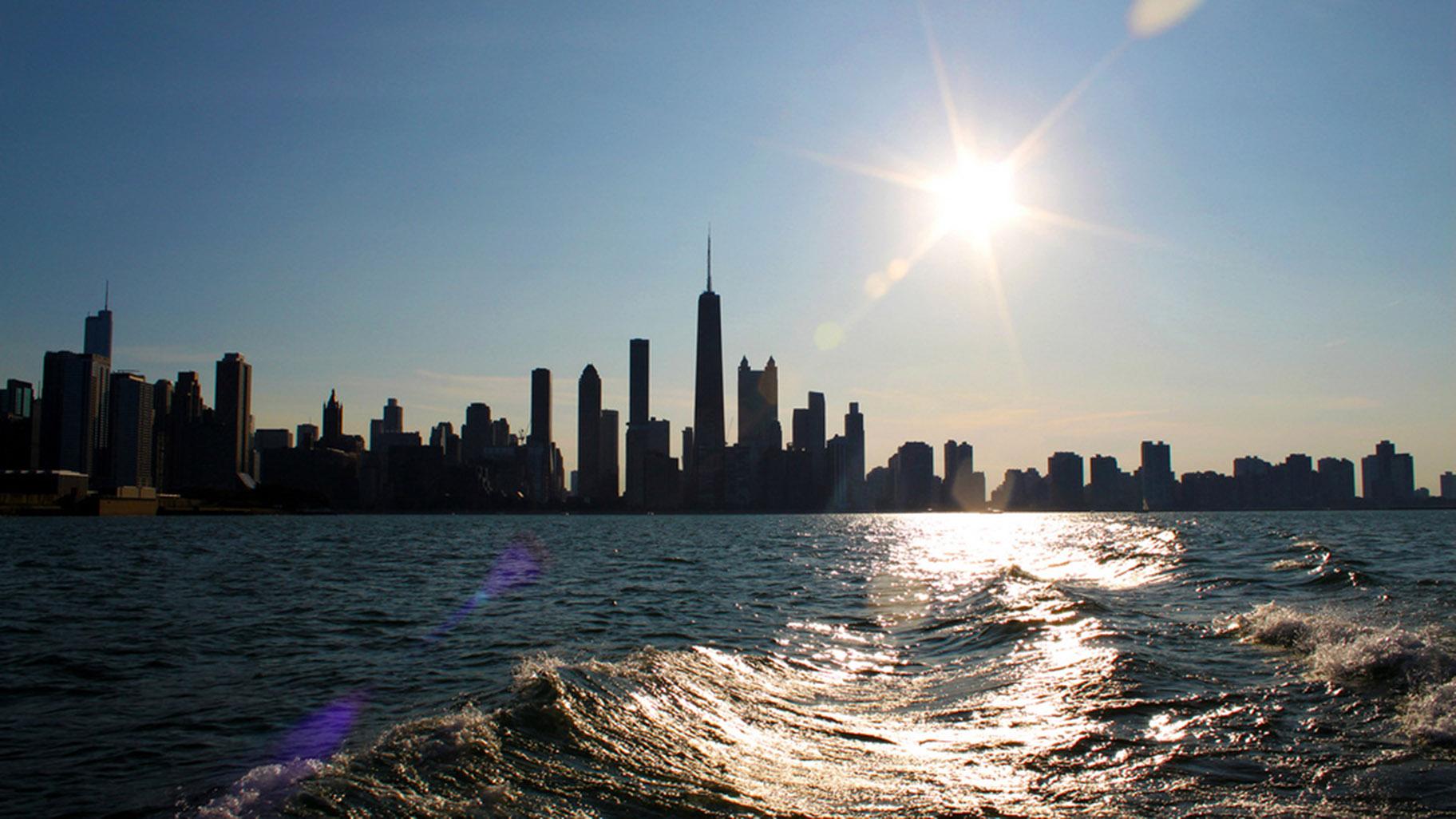 (Daniel Dione / Flickr)
With temperatures in Chicago expected to climb into the 90s on Saturday and a possible heat index above 100, the city is directing residents without air conditioning to its cooling centers and park district splash pads and renewing calls for people to check in on elderly and vulnerable family members, friends and neighbors.
The locations of more than 200 cooling centers are available here. Residents can also find a cooling area by calling 311.
The cooling centers triggered by heat emergencies are a coordinated effort across multiple city departments and partners, including the Department of Family and Support Services, Chicago's Park District and Public Library systems, City Colleges and the Office of Emergency Management and Communications. 
"When you look at the physical space of a city the size of Chicago, no one department has enough locations to let it be a one-department response," said DFSS Commissioner Lisa Morrison Butler.
The necessity of social distancing to limit the spread of the coronavirus has created additional challenges. Morrison Butler said city staffers have measured and taped off seating areas inside cooling centers to ensure there is at least 6 feet of distance between residents.
"That means that in a single location, if last year you could have put 100 chairs in there, maybe this year you can put 35 chairs in there," Morrison Butler said. "It's one of the reasons why the mayor has really been stressing that all of the city partners that have buildings come to the table and be a part of the solution."
In addition, Morrison Butler said DFSS made 37,000 robocalls to Chicago seniors it serves and has sent information on the cooling centers to nonprofit agencies it works with. She also highlighted the ability of the city to spread the word about cooling centers on social media. And she stressed the need for Chicagoans to check in on other residents, especially those without adequate air conditioning, and call 311 if they believe someone needs a well-being check.
"We need for neighbors and family and friends to be on the lookout for their older relatives or their vulnerable next door neighbors and check on people," Morrison Butler said. "I think if we all do everything that we can do every time there is a weather emergency that we can support vulnerable Chicagoans to the best of our ability."
---