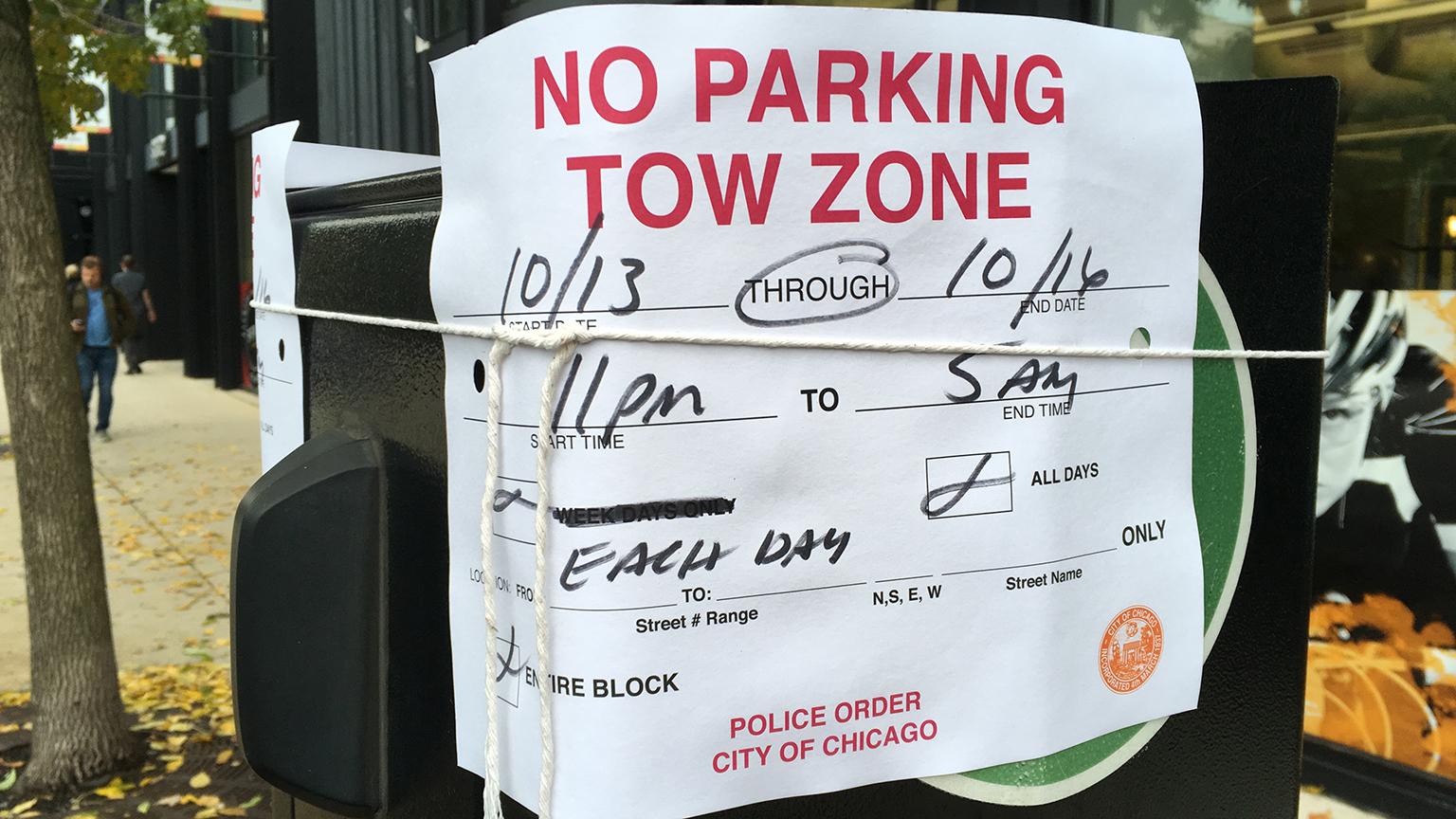 (Eric Fischer / Flickr)
Aldermen endorsed a measure Friday that would scale back the power of the Chicago Police Department to impound cars that may have been used to commit a crime, as city lawyers recommended officials settle a lawsuit claiming the program is unconstitutional.
The measure also rolls back a doubling in fees imposed by former Mayor Rahm Emanuel in 2011 and allows owners to get their vehicles back more quickly if their car was impounded in connection with a crime that they did not commit.
It also caps storage fees, and allows Chicagoans to pay off any fines or fees as part of an installment agreement.
A revised version of the measure unanimously passed the Committee on Pedestrian and Traffic Safety on Friday, setting up a final vote at Wednesday's full City Council meeting.
The proposal advanced Friday by aldermen would allow cars to be impounded if police arrest an occupant in connection with unlawful possession of a firearm. Rules allowing cars to be impounded if officers find illegal drugs or assault weapons would remain unchanged, according to the proposal.
A car used as part of street solicitation for prostitution could also be impounded, as well.
Several aldermen, including Ald. Rossana Rodriguez Sanchez (33rd Ward), objected to that provision, saying she was concerned that would hurt sex workers, whom she said were at risk of falling into poverty and being forced to work for criminals at great peril.
If officers discover illegal fireworks in a car that are intended to be sold, the car can be impounded. However, if the illegal fireworks are "intended for personal use," the car cannot be impounded, according to the proposal.
Police would still be allowed to impound cars that flee police, have a false, stolen or altered state registration sticker or engage in drag racing, according to the proposal. Drunken driving arrests can also result in a car being impounded, according to city law.
Cars driven by those without a valid driver's license could still be impounded under the proposed changes, unless the driver lost their license because they failed to pay fines in connection with non-moving offenses like parking tickets or emission testing requirements.
Cars could no longer be impounded for loud music, littering, counterfeit city stickers, the possession of paint intended to be used for graffiti or defacement, according to the proposal. In addition, cars ticketed for reckless driving during a funeral procession or interfering with a funeral procession would no longer be allowed to be impounded.
In addition, city lawyers recommended the City Council pay $4.95 million to settle a class-action lawsuit that claimed that the city's impound program is unconstitutional and violates protections against excessive fines and unreasonable seizures, as well as due process protections.
The City Council's Finance Committee will consider that proposed settlement on Monday, and a final vote could also come on Wednesday.
Mayor Lori Lightfoot said the reforms were necessary to lift the burden the program imposed on low-income Chicago residents.
An investigation by WBEZ found that roughly 1,600 people whose cars were impounded owed fines greater than $10,000, and more than 32,000 people owed fines greater than $5,000.
Lightfoot declared Emanuel's 2011 decision to double nearly all fines for the vehicle impoundment program, in an effort to generate $14 million in revenue, a complete failure. In fact, the program's revenue dropped from $15.9 million in 2010 to $14.9 million in 2019, officials said.
Lightfoot has made efforts to reduce municipal debt a centerpiece of her anti-poverty efforts. Just before the coronavirus pandemic hit, Lightfoot vowed to undo the policies that force tens of thousands of Chicagoans to struggle daily to find food, clothing and shelter.
Lightfoot declared a moratorium on water shut-offs after she took office in May 2019, and has vowed to combat the systemic racism that has left many Black and Latino Chicagoans mired in poverty. Earlier this month, Lightfoot unveiled a plan designed to help those struggling to pay their water bills or pay off debt from past-due bills.
A year ago, the City Council approved Lightfoot's move to end the city's practice of suspending driver's licenses over unpaid parking tickets and agreed to reduce late penalties tied to city sticker tickets and provide some debt relief for motorists who purchased vehicle stickers after being ticketed.
Contact Heather Cherone: @HeatherCherone | (773) 569-1863 | [email protected]
---