Go-to summer destinations like Disney World and Universal Studios are now open, even as coronavirus cases rise in Florida and across the country.
Popular summer events and attractions in Illinois are also rebooting operations during phase four of the state's reopening plan. However, not without caution, and with many changes.
On Monday, both Hurricane Harbor in Gurnee and Rockford will open. Guests will be required to make reservations in advance and wear masks when they aren't in the water or on a water ride. The water parks will also have touchless temperature checks, mobile-ordered dining and hand sanitizer throughout the park.
"We have put together a comprehensive safety plan with consultations from epidemiologists, and following the guidelines of the CDC and the state of Illinois to welcome guests again," said Hank Salemi, the park president of Six Flags Great America and Hurricane Harbor in Rockford.
However, Six Flags won't be opening alongside the Hurricane Harbor water parks. There isn't a set date for when it will open this year, if at all.
"It's really going to be the call of the governor's office," Salemi said. "I think we have heard some positive feedback from the governor's office that there is a chance in 2020 that the fixed amusement park rides — whether it's us or Navy Pier or some of the other attractions around the state — will have the opportunity to open."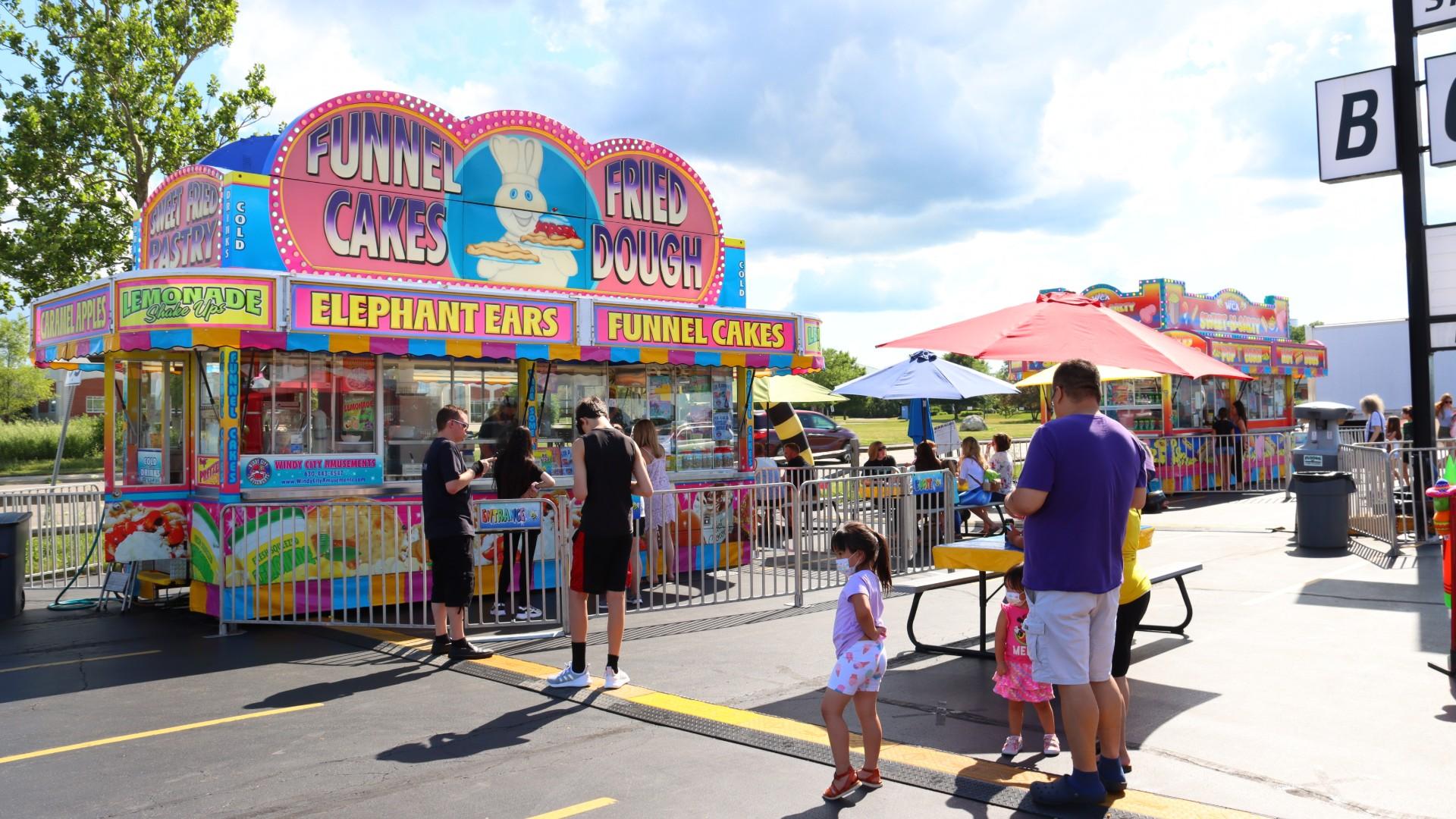 (Credit CarnivalWarehouse.com)
The future for carnivals in the state of Illinois also appears uncertain.
"Right now, it's just a big question mark, there's no path, as I understand, in Illinois for opening right now," said Ron Weber, editor at Carnival Warehouse and Amusement Park Warehouse, online trade publications based in Elgin. "They say there needs to be a vaccine before opening. So next year, who knows what we're looking at."
The restrictions have been tough on carnival companies, and the communities and nonprofits they partner with, Weber said. Carnivals typically raise hundreds of thousands of dollars for organizations and their communities. Some carnival companies in Illinois, like Skinner's Amusements and Windy City Amusements, have experimented with food carnivals. However, those are just a temporary fix, Weber said, not sustainable enough to keep the business going.
Outside of Illinois, Weber said carnivals in other states have continued amid COVID-19 with safety precautions. The Delaware State Fair is set to open on July 23 and the Kentucky State Fair will begin Aug. 20.
"The carnival and the amusement park industry both have pretty comprehensive plans, Weber said. "There's carnivals that are open in quite a few states all over the country."
Weber thinks carnivals in Illinois should also be able to open because the events don't include extended periods of time with sustained close contact or interaction.  
While there are a lot of uncertainties in the industry, Salemi said one thing is for sure: guests at Six Flags won't have to hold in their excitement. (A theme park in Japan has asked guests not to scream on its rollercoasters to avoid spreading COVID-19.) 
Video: Executives from Fuji-Q Highland amusement park in Japan riding the Fujiyama roller coaster without screaming.
Whenever the amusement park opens, guests will be sitting far enough apart and wearing masks on rides, so they won't have to worry about the virus transmitting during the ride, Salemi said.
"So if those rides do thrill you like we hope they do, you'll be able to scream and it will not be an issue associated with the transfer of the virus by doing so," Salemi said.
---