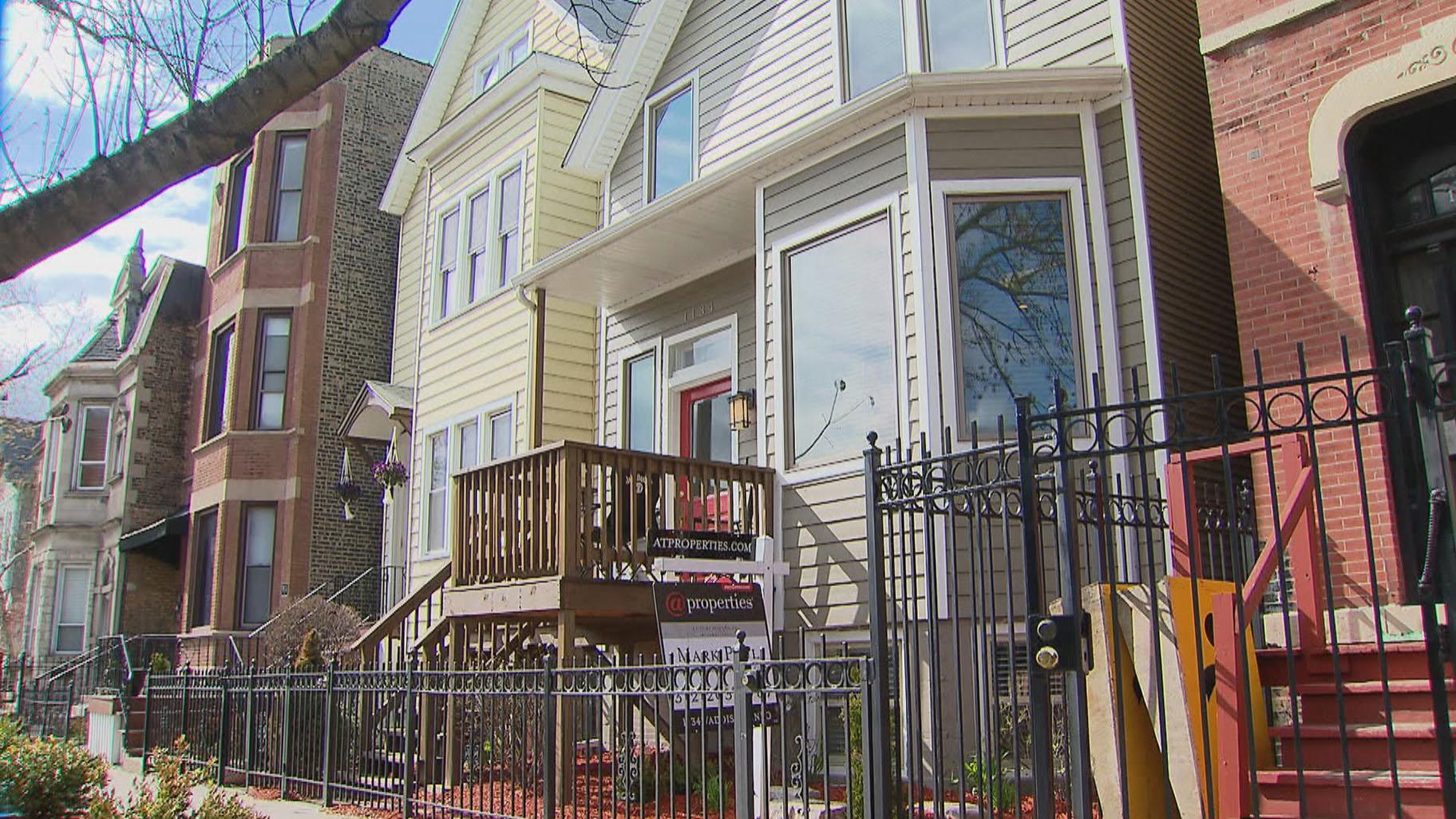 (WTTW News)
A significantly revised measure that would give long-term renters more notice before they are evicted without cause cleared a key city panel Tuesday after progressive aldermen stalled its passage for a month.
The City Council's Housing and Real Estate Committee voted 12-6 to advance a revised version of the measure introduced in May by Mayor Lori Lightfoot, who said 30 days' notice was not nearly enough time for a single person, let alone a family, to find a new place to live and move.
A majority of aldermen who voted against the measure said it was inappropriate for the committee to act on the measure since it was not finalized until just after 8 a.m. Tuesday — two hours before the committee meeting started. That didn't give tenants' rights groups, landlord organizations or interested Chicagoans enough time to review it, and weigh in on the changes, several aldermen said.
"People really deserve an opportunity to review what we're being asked to vote on," said Ald. Pat Dowell (3rd Ward), a close ally of the mayor.
In May, Lightfoot said she would not negotiate over the proposed ordinance's provisions, even after several aldermen used a procedural maneuver to send the measure to the City Council's Rules Committee to delay its consideration for a month, adding that she could not "imagine what the possible objection would be from aldermen."
Ald. Harry Osterman (48th Ward), the chair of the Housing Committee, said the revised measure is a "much better ordinance."
The original version of the measure would have given all tenants 90 days before an eviction without cause could take place. The revised measure, which could get final approval at the full City Council meeting on July 22, revises that period based on how long the tenant has lived in the unit.
If the revised measure becomes law, tenants who have lived in the unit for less than six months would have just 30 days before an eviction, the same period required by current law. Those who have lived in the same unit for more than six months but less than three years would have 60 days before they could be evicted. Those who have lived in the unit for more than three years would get 120 days before they could be evicted.
That is designed to address concerns from landlords and others that a 90-day waiting period before an eviction could deter property owners from renting to people with a poor credit rating or other concerns, said Housing Commissioner Marisa Novara.
"We wanted to make a distinction to avoid unintended consequences," Novara said. "Landlords might be less willing to take a chance on someone if they knew they were going to have to wait 90 days."
In addition, the measure adds a requirement that landlords allow tenants to pay back missed rental payments and court fees up until the eviction order is finalized by a judge. The current law gives tenants five days to pay back rent — after that, landlords can move to have them evicted.
City officials said that provision would give tenants a needed "second chance" and reduce evictions.
In addition, the measure removes a requirement included in the initial proposal that would have required owners of buildings with more than six units who evict tenants to renovate or demolish the apartment to pay a one-time fee of $2,500 to their soon-to-be former tenant.
Osterman said a measure that includes a revised plan for relocation payments to tenants will return to the committee for consideration. 
Ald. Matt Martin (47th Ward) called the revised measure a "good first step."
However, the measure is opposed by the Neighborhood Building Owners Alliance, which said the measure should be delayed until after the pandemic, and the Chicagoland Apartment Association, which said it would trigger more eviction filings as landlords would move as quickly as possible to oust residents to trigger the waiting period.
Contact Heather Cherone: @HeatherCherone | (773) 569-1863 | [email protected]
---