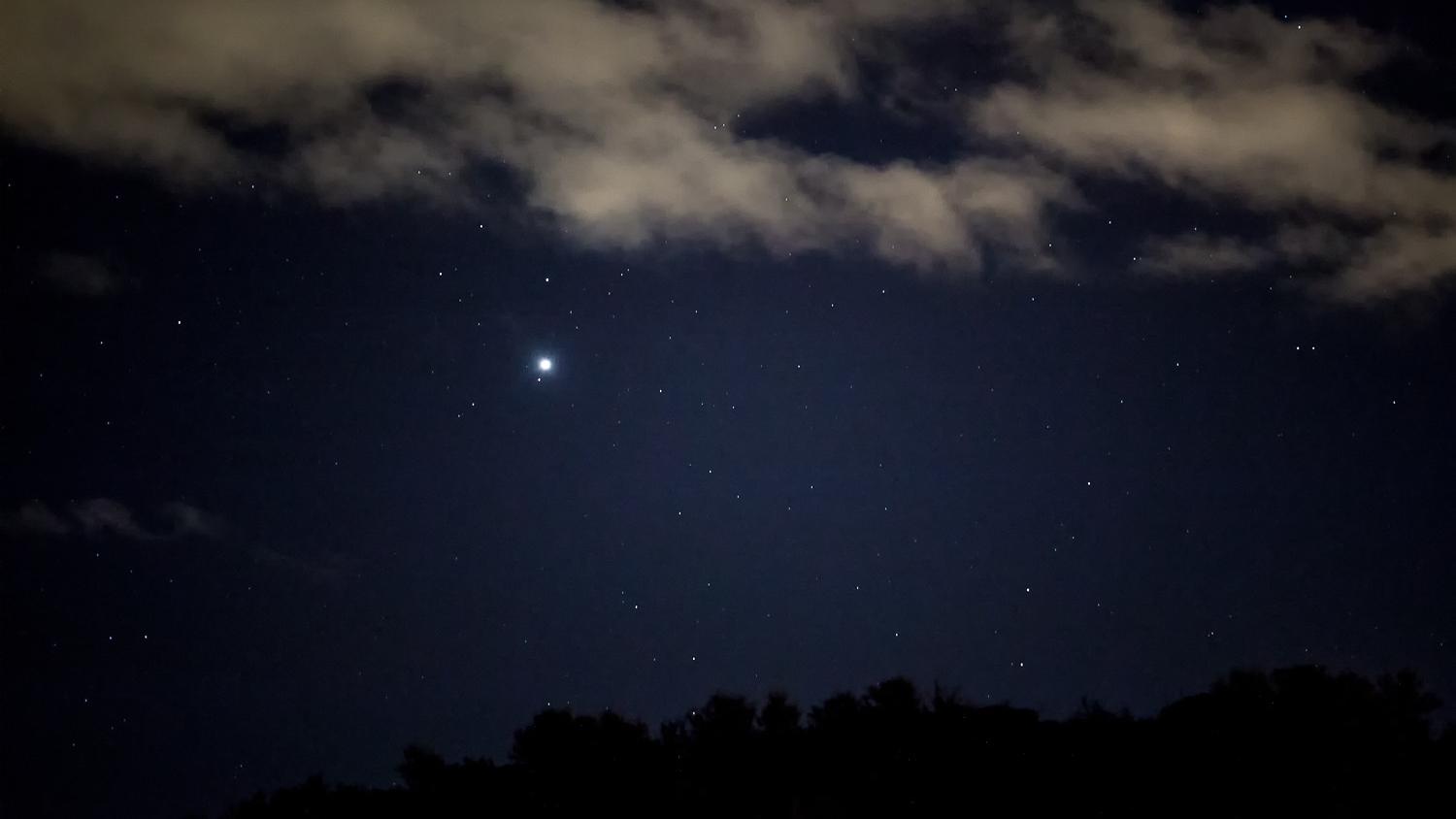 Jupiter is one of the brightest objects in the night sky. Look for it in July. (Hypervel / Flickr)
July's skies are a veritable planet-palooza, with all five of the orbs that are visible to the naked eye on view.
Jupiter should be the easiest to spot — the only celestial objects that are brighter in the night sky are the moon and Venus (and occasionally Mars). Once you locate Jupiter, yellow-white Saturn is 10 degrees to the left, according to the Adler Planetarium's Skywatch.  
Astronomer Joe Guzman captured the two planets in a triangle formation with the moon on Monday.
Mars hangs around all month, rising earlier in the east each night and getting brighter as the month progresses. Look for the red planet to appear shortly after midnight, and closer to 11:30 p.m. at the end of the month.
Venus was blazing bright in the night sky this spring. Now it's visible in the dawn sky, low in the east, fading from view as the sun rises. The morning of July 17, a slender, waning crescent moon will appear to the left of Venus, according to the Adler.
Mercury may be the most difficult to catch a glimpse of. Look for it July 20-27, barely above the east-northeast horizon, below and to the left of Venus. 
Contact Patty Wetli: @pattywetli | (773) 509-5623 |  [email protected] 
---