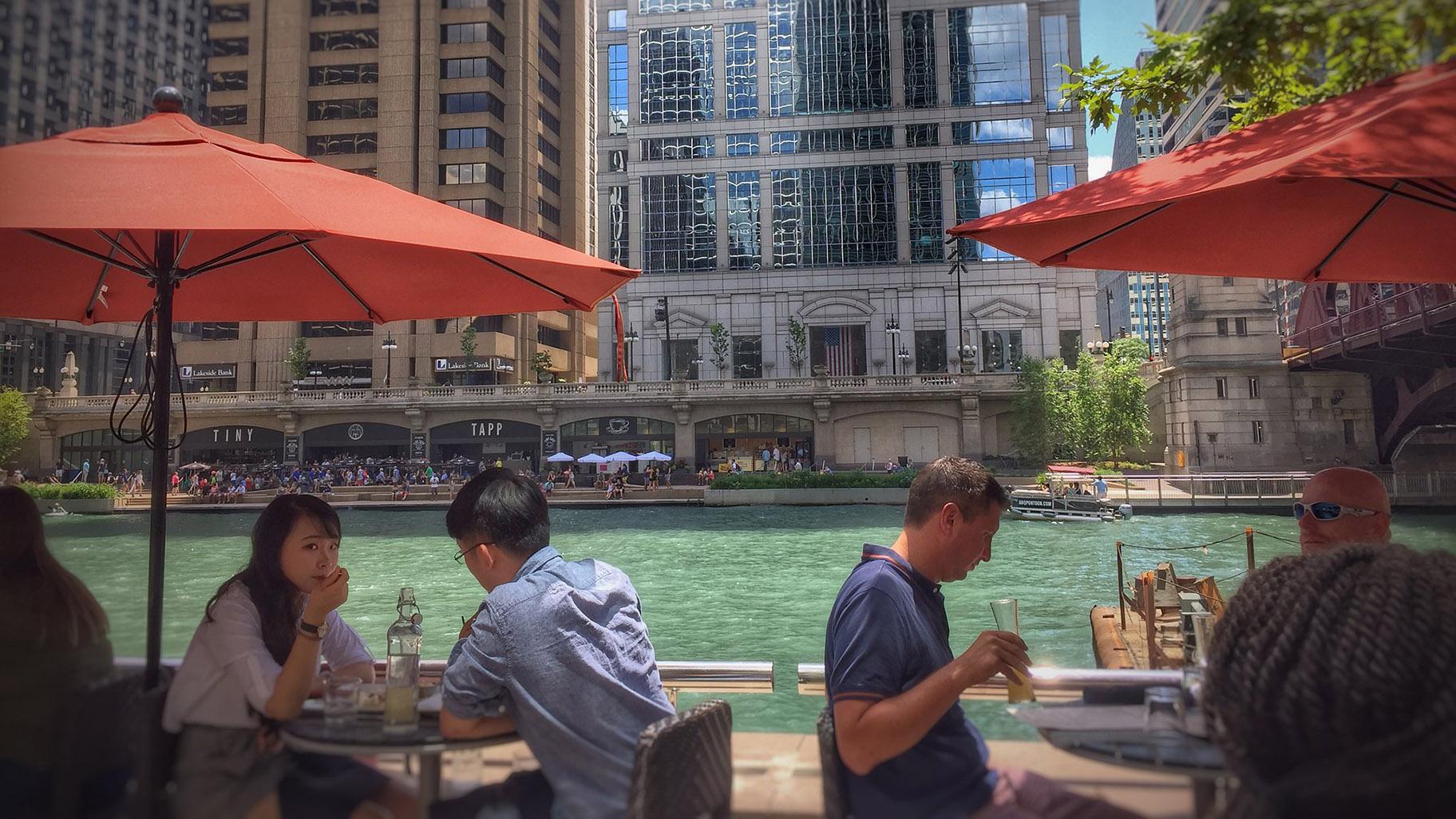 (Shelby L. Bell / Flickr)
State health officials are urging businesses and residents to comply with public health measures aimed at curbing the spread of the coronavirus, which has now been detected in all of Illinois' 102 counties.
"The virus is not taking the holiday weekend off, and neither can we. Letting our guard down now would fly in the face of the progress we've made over many months," Gov. J.B. Pritzker said in a statement. "We have seen that mitigation measures have worked in our state and we've seen too many other states rapidly lose ground in the fight against the virus. If establishments cannot abide by capacity requirements, I will not hesitate to close them to keep people safe."
On Thursday, Chicago Mayor Lori Lightfoot warned restaurant and bar owners that the holiday weekend "is a make-or-break weekend for you. Abide by the rules, or unfortunately, you're gonna suffer the consequences."
Pritzker said people should wear face coverings, social distance from others and wash their hands. "While other parts of the country are refusing to follow the science and seeing their positivity rate and hospitalizations increase, Illinoisans have come together to keep each other safe. Let's keep being all in for our communities," he said.
Several states are seeing large increases in COVID-19 cases and numerous outbreaks have been identified among young adults, who may not have outcomes as severe as those of older adults. But officials say many younger people have died or suffered serious complications from COVID-19.
In Wrigleyville last weekend, Block Club Chicago reported that it "felt and looked" much like a normal summer night, with long lines lacking social distancing and many patrons not wearing masks.
Illinois Department of Public Health Director Dr. Ngozi Ezike said the risk for transmission of the virus increases in bars as people gather close together and often raise their voices or shout to be heard, "which means droplets from seemingly well but infected individuals could spread further than the recommended 6 feet of distancing," she said.
"Over the holiday weekend, we strongly urge people to be socially responsible and avoid crowded bars and restaurants. If you do go to one of these venues, please make sure to keep distance between yourself and others and wear a face covering." 
Under phase four of Illinois' reopening plan, indoor dining and alcohol consumption is allowed, but bars and restaurants cannot surpass 25% of their capacity or 50 total people, whichever number is smaller. Outdoor dining is also permitted with social distancing requirements.
"In recent days, we have seen cities and states nationwide slide backwards in their re-openings," said Sam Toia, president and CEO of the Illinois Restaurant Association, in a statement. "We cannot allow this to happen to restaurants and bars in Chicago and across Illinois."
Toia urged businesses and customers to adhere to public safety guidelines this weekend "and beyond to ensure we stay on a steady path to reopening our economy."
The Illinois Liquor Control Commission has directed its commissioners to use the authority it's granted under the Illinois Liquor Control Act to issue cease and desist warnings, and if necessary, orders based on phase four safety requirements.
The act allows commissioners to issue a written order temporarily ceasing a liquor license and immediately closing the premises without a hearing for up to seven days, according to a press release from the governor's office. During that seven-day period, the establishment is given the opportunity to be heard and come into compliance.
The Illinois Gaming Board has contacted all video gaming locations, terminal operators and casinos to remind them about healthy and safety requirements and the consequences of failing to comply, which can include license revocation, according to the governor's office.
Contact Kristen Thometz: @kristenthometz | (773) 509-5452 |  [email protected]
---
---