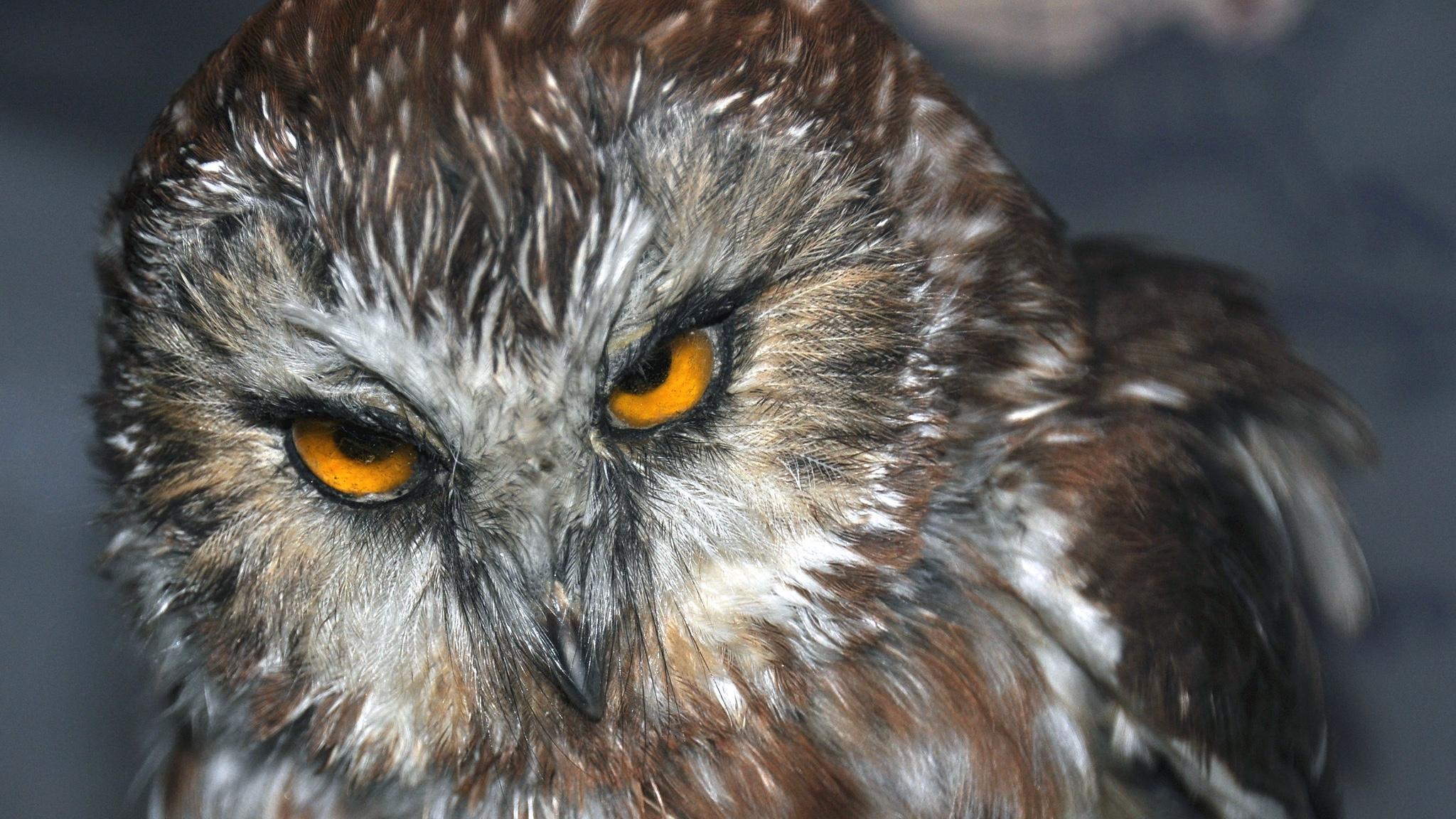 Northern Saw-whet owl. (James St. John / Flickr)
Thanks, Twitter, for introducing us to the northern saw-whet, a tiny owl with a big personality. This head-bobbing video, courtesy of the U.S. Fish & Wildlife Service, is a mood, and we're here for it.   
Tiny saw-whet owl
head bobs to triangulate
you. Stare down ensues.

A small Northern Saw-whet owlet demonstrates a head bobbing technique in Anchorage, Alaska USFWS/Lisa Hupp @USFWSBirds #birds #haiku pic.twitter.com/g7iICAkm00

— USFWS Alaska (@USFWSAlaska) July 1, 2020
---
The saw-whet, roughly the size of a robin, is highly nocturnal, secretive and seldom seen, according to the Cornell Bird Lab, which makes this video all the more special.
The owl's preferred habitat is mature forests but its range extends into the Chicago area, where there have been recorded sightings. Look for the bird's distinctive cat-like face and yellow eyes, and listen for its high-pitched beeping call, which some observers have compared to a repetitive note on a flute.
All that head-bobbing, which looks so funny and adorable to humans, is actually deadly serious behavior from this fierce hunter. 
Per the Audubon Society, because owls' eyes are fixed in position, head-bobbing helps them triangulate on objects, including prey. Just saying, if we were a mouse, we'd be running in the opposite direction instead of clicking "repeat" on the play button.
Contact Patty Wetli: @pattywetli | (773) 509-5623 |  [email protected] 
---