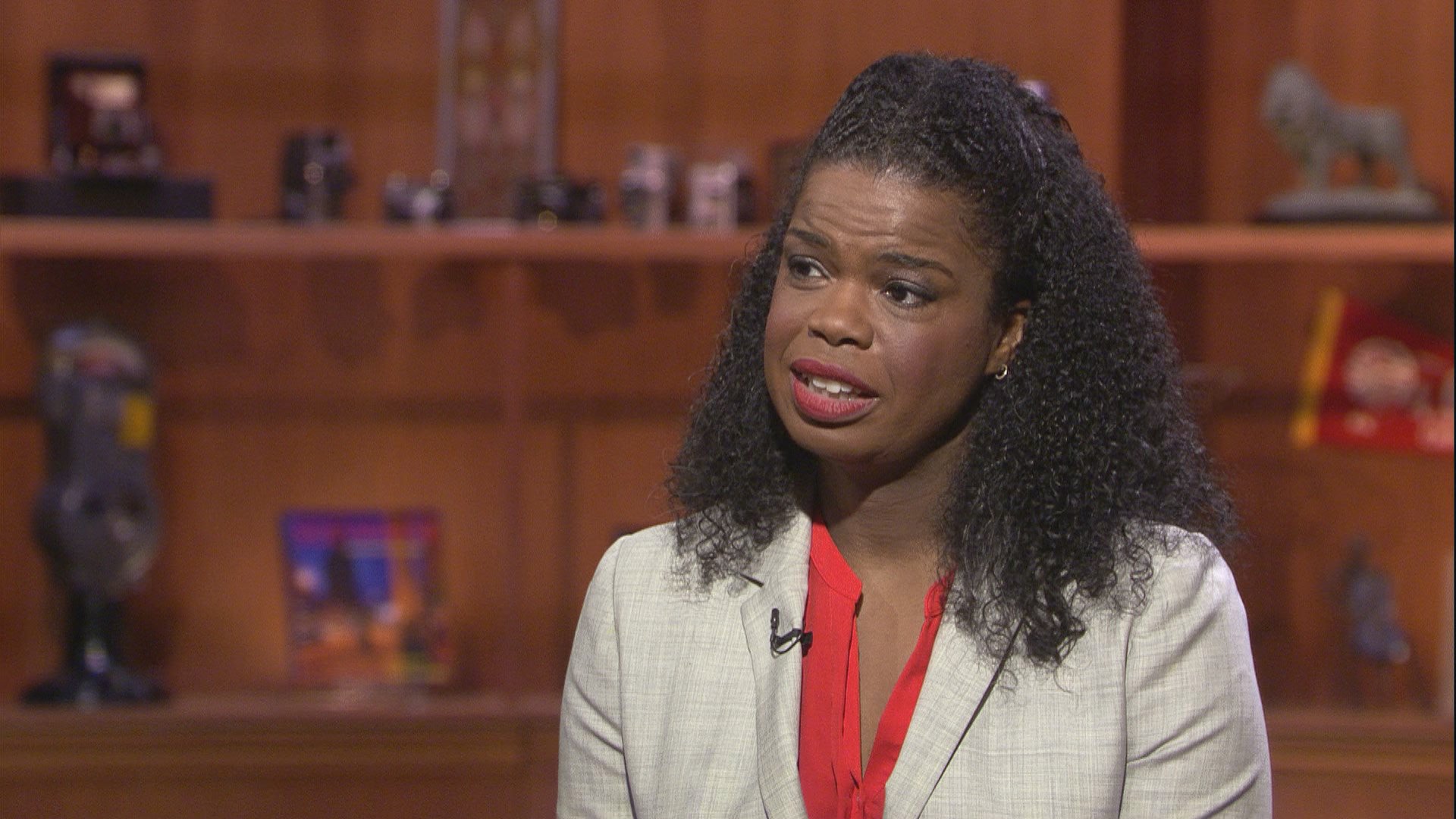 Cook County State's Attorney Kim Foxx appears on "Chicago Tonight" on March 18, 2020. (WTTW News)
Thousands were arrested across Chicago in recent weeks for disorderly conduct, curfew violations and other misdemeanors during the recent protests over George Floyd's death while in Minneapolis police custody. But Cook County State's Attorney Kim Foxx now says her office will not prosecute those or other "minor offenses" stemming from the unrest.
Foxx on Tuesday issued a new policy to her prosecutors, instructing them to dismiss cases involving a handful of misdemeanor charges tied to the protests including disorderly conduct, unlawful gathering, public demonstration, criminal trespass and curfew violations.
"Over the past month we have seen righteous anger, collective grief, action, and demands for justice," Foxx said in a statement. "I'm encouraged by the efforts of those who are standing against years of racial injustice to resoundingly state that 'Black Lives Matter.' We have the right to peacefully protest for change, but those choosing to exploit this moment, by causing harm and damage, will be held accountable."
The new policy does allow for assistant state's attorneys to "use your discretion," but instructs that there should be a "presumption of dismissal" for protesters who were arrested for those non-violent misdemeanor offenses.
Specifically on the curfew and disorderly conduct arrests, Foxx said these are city ordinance violations, meaning Chicago is the prosecuting authority in those cases. Thus, Foxx said her office "will not be standing up in court on any of the City of Chicago's cases, protest related citations or otherwise."
"If you receive any pushback on this position in court, you may state for the record that it is the official policy of the Cook County State's Attorney's Office at this time," Foxx wrote in the policy. "Specific to demonstration related ordinance-violations, you may state that we will not be prosecuting those who protested peacefully in the wake of George Floyd and Breonna Taylor's murders and as such we will not be standing up in court on any of the city's protest related cases."
For other more serious offenses – including assault, resisting arrest, battery, mob action, and aggravated battery to a police officer – Foxx's policy states there should be a "presumption against proceeding" unless there's body or dash cam footage available, or if a police officer is the complainant.
Prosecutors will review these incidents on a case-by-case basis to determine if there's reason to proceed in the interest of public safety, though it's unclear how that differs from the office's current policy.
Contact Matt Masterson: @ByMattMasterson | (773) 509-5431 | [email protected] 
---