A talented band of Chicago teenagers recorded a new album during the pandemic. Expectations are high because their debut recording earned a Latin Grammy nomination a couple years back. 
We met them on a sunny day in Pilsen where they shared their musical heritage.
TRANSCRIPT
Alejandra Aldaco, 16, Mariachi Herencia de Mexico: Mariachi music is something that we learned and earned from our ancestors, our grandparents, our parents. It's something that we are trying to bring back.
Marco Villela, 17, Mariachi Herencia de Mexico: Mariachi consists of pride for Mexico.
We are trying to connect to our roots. We are playing this wonderful beautiful musical tradition from Mexico and really what we're doing is that, we're sharing this beautiful culture with the world.
Vitali: We met just a small portion of the group, which has 18 members. And music transforms every one of them.
Aldaco: It's shown me how to be a team player. It's shown me a different side of myself.
Vitali: Most band members went through the Chicago Public Schools' mariachi heritage program – which we featured on "Chicago Tonight" in 2016.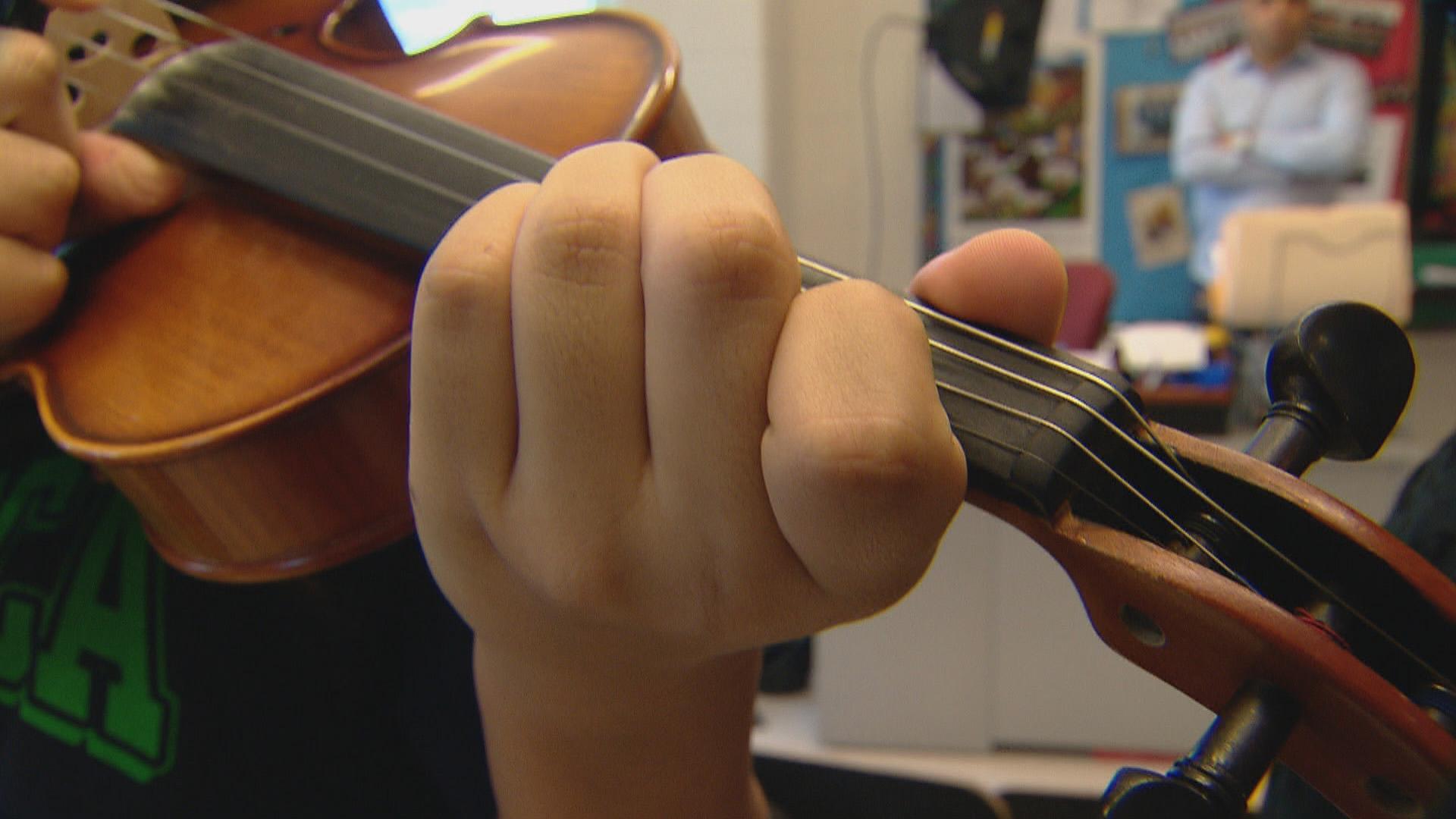 (WTTW News)
Mariachi Herencia made their new recording with remote assistance from an elder mariachi master quarantined in Mexico City.
Villela: Unfortunately Don Rigoberto Alfaro, who is our arranger composer as well as our musical director was unable to come because of the circumstances that are happening right now as we speak, and, well we had a challenge so I was given the amazing opportunity to musically guide my compañeros to get this album done and send it out to the world for everyone's enjoyment. 
Vitali: The clothing they wear is very much part of the tradition.
Aldaco: It's like a way we show pride toward what we play.
Villela: It's the image of mariachi really. It's what defines the look of it.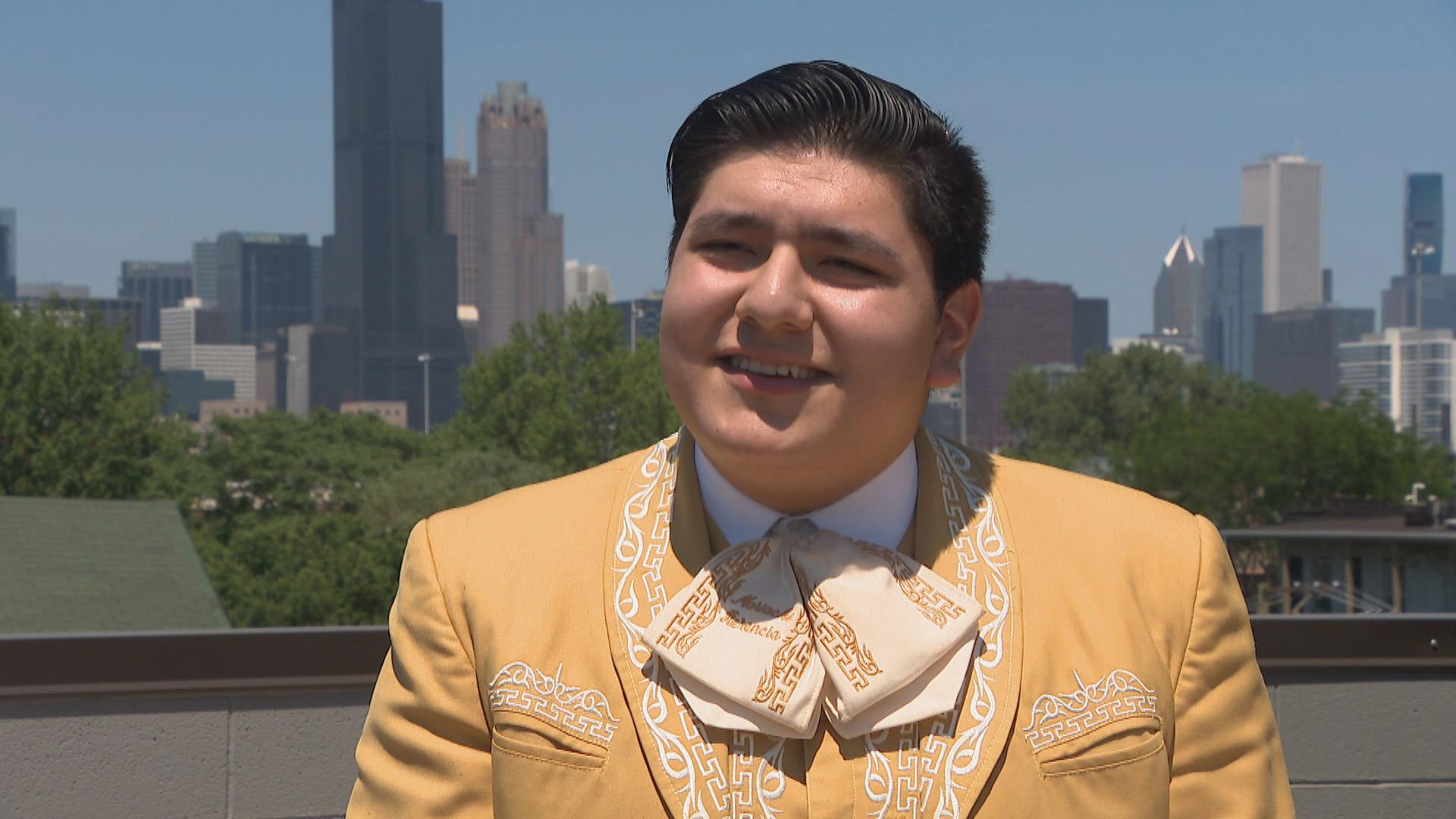 Marco Villela of Mariachi Herencia de Mexico (WTTW News)
Vitali: Their family members definitely approve.
Aldaco: They're very proud of me because they see that I'm one of the only women in my family that was able to do this and they see me as like someone that can be something in the world.
Villela: It's a wonderful feeling … to get kids and people from our generation to enjoy what is a beautiful genre of mariachi music and not only that but also to appeal to our parents and grandparents generations, ah, as people who come from Mexico and people who come from hard times but also kept this beautiful tradition, this beautiful genre of music with them as they came to the U.S.
---
More on this story
The new album from Mariachi Herencia is called "Esencia, Volume 2."
Below, the band's new music video for "Amor Eterno."
Follow Marc Vitali on Twitter: @MarcVitaliArts
Note: This story was originally published June 24, 2020. It has been updated.
---