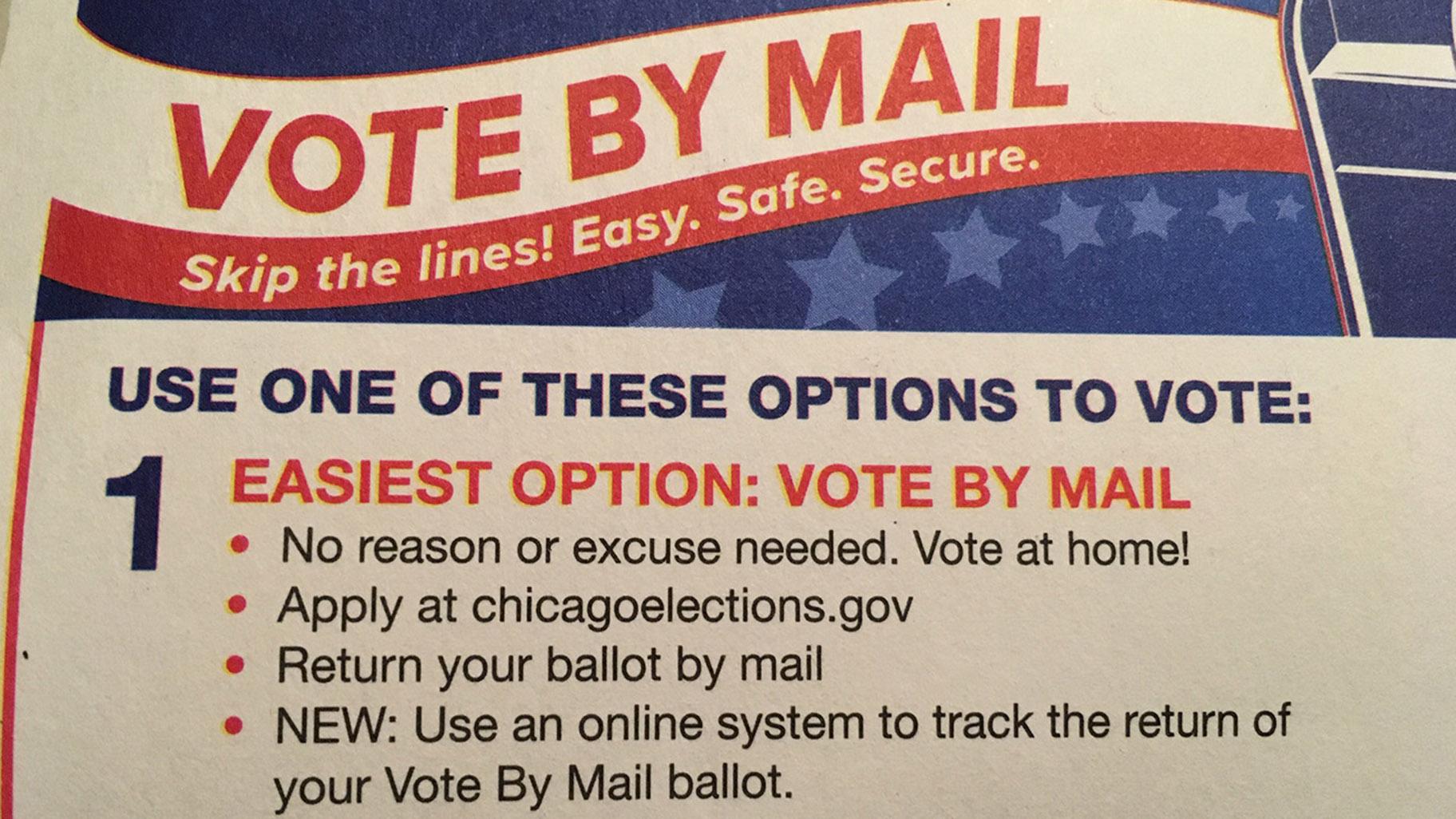 A mailer sent from the Chicago Board of Elections for the March 2020 primary. (WTTW News)
Chicago voters are on track to break the record for vote-by-mail applications set in March, elections officials said Tuesday.
During the first week that voters could request ballots, the Chicago Board of Election Commissioners received 66,000 applications through Monday night, according to data provided by election officials.
That is more than half of the number of applications received in the 86 days before the March primary election, making it likely the record of 117,000 applications received before that election will likely fall, officials said.
Chicago voters who participated in the 2018 general election, the 2019 municipal elections or the March 2020 primary are set to get applications to vote by mail in the mail in late July, officials said.
A new state law designed to significantly expand voting by mail during the Nov. 3 election is expected to cause a flood of ballots to be cast in the November election, which comes during the coronavirus pandemic.
Gov. J.B. Pritzker called voting by mail perhaps "the safest method to cast a ballot in November."
Chicago voters who request a ballot by Sept. 24 will be among the first to receive ballots, set to arrive by Oct. 5, officials said.
Mail-in ballots, which will come with a postage-paid envelope, can be returned via the mail or dropped in a secured drop box at every early voting site in Chicago, officials said. 
The last day to request a mail ballot is Oct. 29, officials said.
Contact Heather Cherone: @HeatherCherone | (773) 569-1863 | [email protected]
---