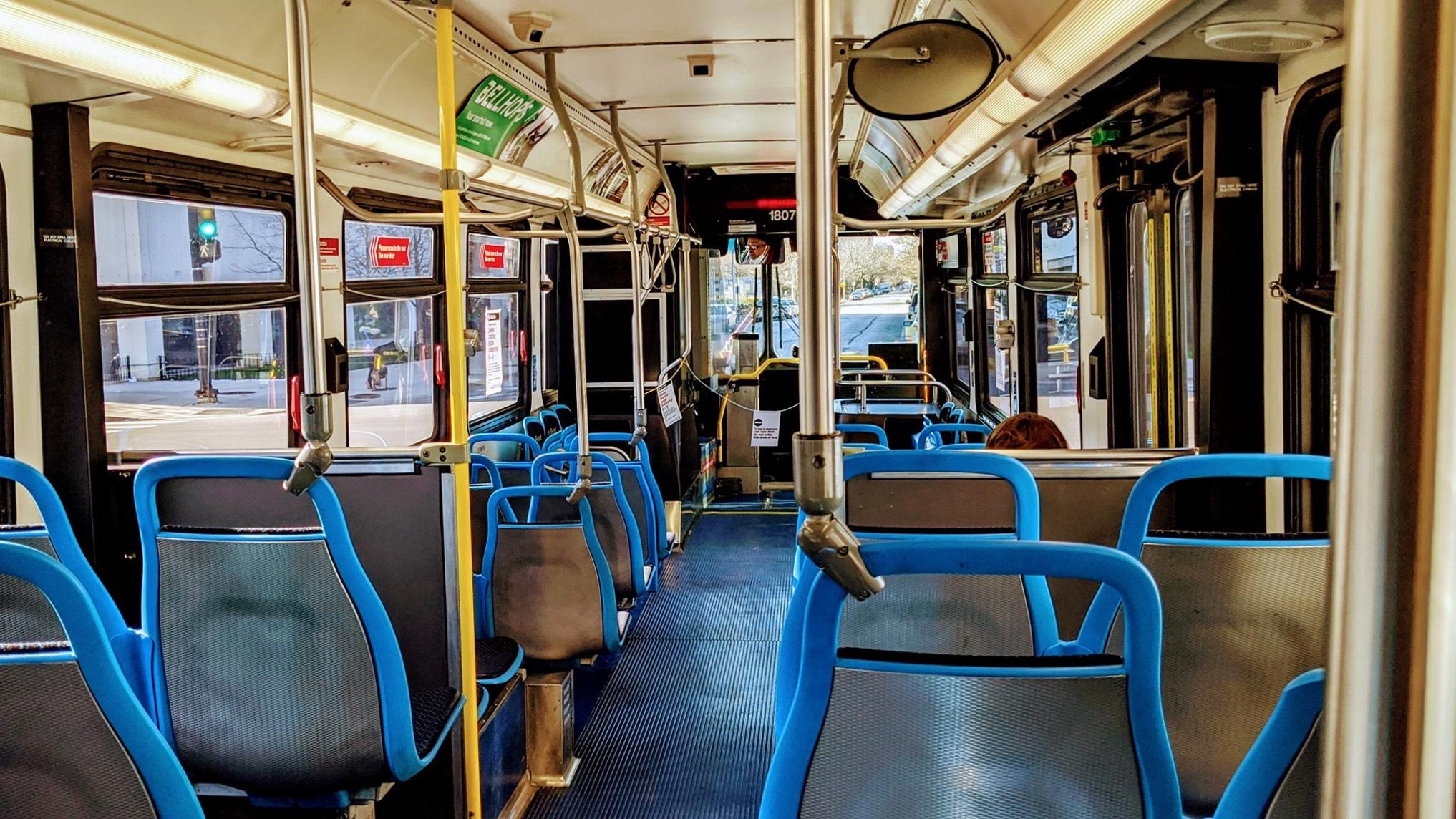 Front-door boarding and regular fare collection returns June 21. (Chicago Transit Authority)
The Chicago Transit Authority announced it will end its temporary rear-door bus boarding policy and revert to regular front-door boarding and fare collection beginning Sunday.
Rear-door boarding has been in place since early April to curtail the spread of the coronavirus. Now with Chicago cautiously reopening, the CTA is making adjustments in anticipation of increased ridership.
"As we begin to welcome people back, riders will return to boarding at the front, as we've taken many steps to provide the healthiest environment possible for customers and employees," the agency said in a statement.
Among the measures touted by the agency: the use of electrostatic sprayers for deeper cleans. These "eMist devices" apply cleaning solution as a mist, providing for more thorough coverage, the CTA said. These machines supplement the agency's existing deep-cleaning procedures.
Ridership limits remain in place: 15 riders on standard 40-foot buses and approximately 22 riders on 60-foot articulated accordian-style buses and each train car.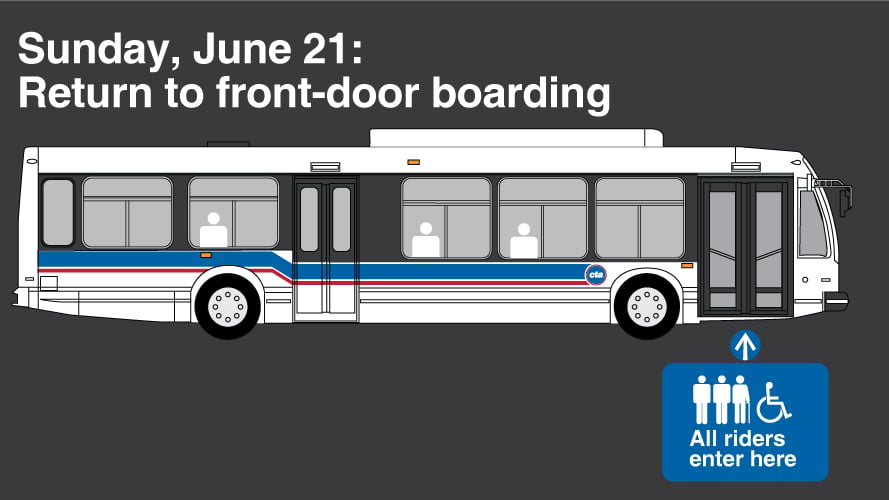 (Chicago Transit Authority)
The CTA is also encouraging Chicagoans to be "thoughtful about travel choices."
"Consider other transportation options for non-essential travel, especially short distances," the agency said, so that bus and rail service remain safe and reliable for essential workers.
Riders should stagger their seating, refrain from touching surfaces when possible, avoid boarding crowded rail cars and wear masks.   
Despite all of these announced precautions, the agency came under fire on social media from riders who said the CTA is dropping the ball on the most critical safety measure: enforcing the use of masks among passengers.
Some called on the agency to deny service to riders not wearing masks. The agency responded: "CTA's mask requirement is based on voluntary compliance. CTA personnel will not prevent passengers without face coverings from boarding a bus or train ... We are asking all riders to comply to the extent they can."
Contact Patty Wetli: @pattywetli | (773) 509-5623 |  [email protected]