Low-income communities across Chicago are bracing for what could be a slew of evictions once a statewide moratorium on that practice lifts at the end of July. That includes Woodlawn on the city's South Side. 
COVID-19 and the recent unrest over police brutality has exacerbated a fight about housing that residents have been having with the city for years as the Obama Presidential Center prepares to move into Jackson Park on the eastern edge of Woodlawn. 
Interactive: More from our series, COVID-19 Across Chicago.
The center, a subject of intense local debate, has received city and state approval but is currently delayed by some federal reviews. 
Many local groups want a binding community benefits agreement with the city, ensuring low-income residents will not be displaced by gentrification that the center could cause. 
Last week, some of those groups built a temporary tent city on one of many city owned parcels of vacant land in Woodlawn, calling attention to their demands that 75% of city-owned land be reserved for affordable housing. 
"The average person here in Woodlawn makes $25,000 a year, so we can't allow our sisters and brothers to be pushed out," said Sharon Payne of Southside Together Organizing for Power. "The essential workers like the mail carriers, the restaurant workers, different people who work in nursing, all these people who are necessary …these people are being pushed out."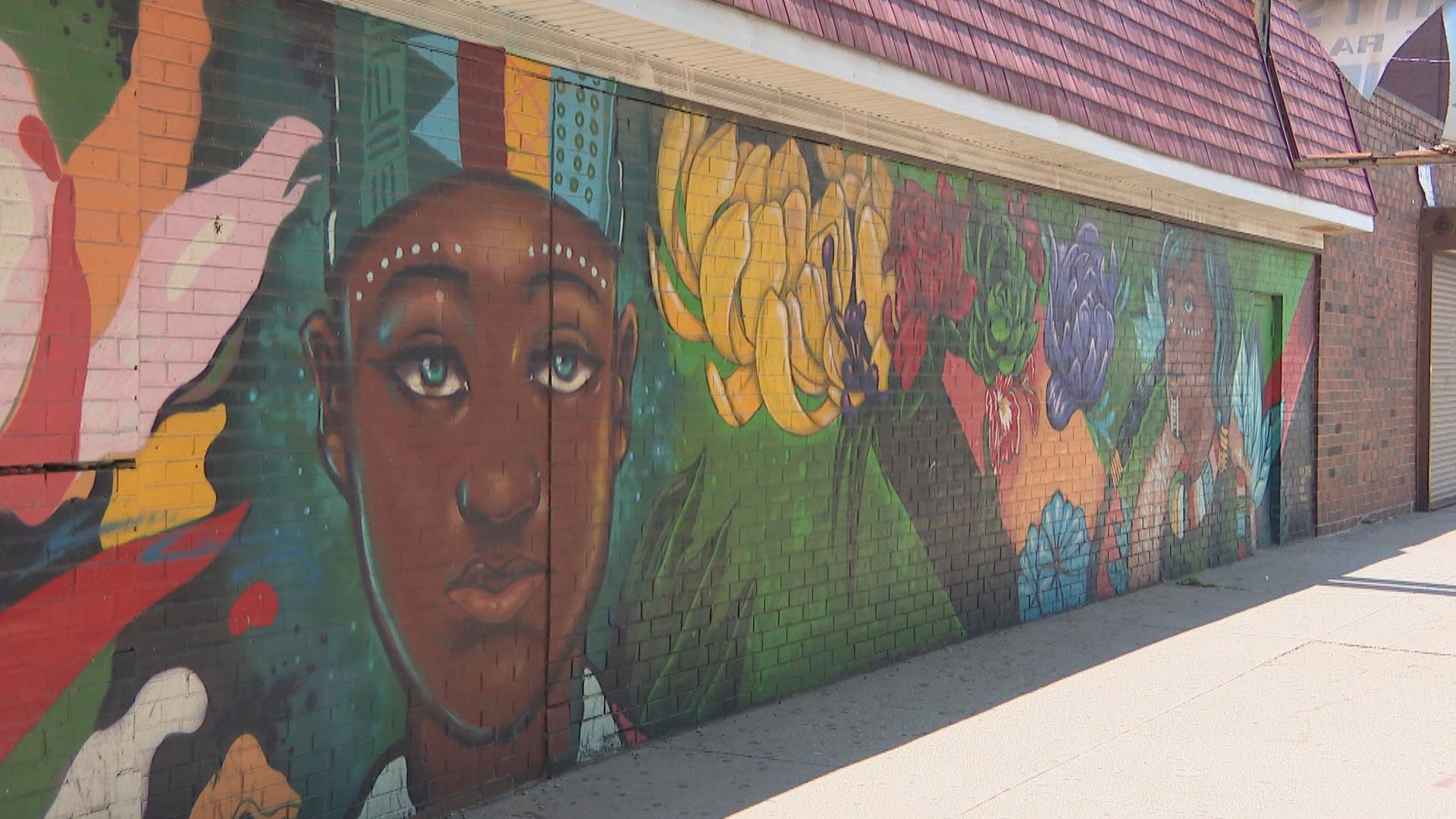 (WTTW News)
Chicago Mayor Lori Lightfoot has put forth an ordinance to address some of the organizers demands, although the two sides say they are negotiating specifics. In a statement last week, the mayor's office said: 
"The Woodlawn Affordable Housing Preservation Ordinance includes new tenant protections, enhanced local hiring requirements, and the creation of new affordable housing on city owned vacant lots that will protect existing residents and attract new residents so that all can share in the extraordinary potential offered by the Obama Presidential Center."
The situation has only grown more urgent as Woodlawn – which struggles with poverty, disinvestment and crime – faces the prospect of eventual eviction of thousands of residents if the economy doesn't drastically improve. 
Property values are going up as new residents move in — but that threatens the security of longtime residents, and that has Ald. Jeanette Taylor (20th Ward) concerned that recent relief approved for renters won't be enough. 
"It's like 60 homeowners they'll be able to help, and 45 units of affordable housing. There are 10,000 people in Woodlawn, so you're only helping maybe a 1,000," she said. "I'm scared. I'm scared for these families." 
In terms of COVID-19, Woodlawn has not seen one of the higher rates in the city. 
It's home to a Cook County-run community health center that says cases are going down, even though residents here deal with many complicating health conditions. 
"We take care of patients with diabetes, hypertension," said Ratna Kanumury of the Cook County Health and Hospitals System. "We integrate behavioral health into our model of care, so we are trying to take care of the patient all the way around. Addressing social determinants of health, things that impact their health that maybe a medicine doesn't have any impact on." 
A portion of Woodlawn is represented in Springfield by state Rep. Kam Buckner (D-Chicago) whose district stretches from Streeterville to South Chicago. 
Video: Watch our full interview with state Rep. Kam Buckner.
Buckner recently spoken out about an experience he had with a white police officer, who questioned him while he was leaving a store wearing a mask. Buckner says it's become an experience that's all too common for African Americans in Chicago during the pandemic. 
"After my story went public, I got a lot of phone calls from both people I represent, people I don't represent … who say this same thing has happened to me," he said. "I heard a lot of different stories from a lot of people around the city about these issues." 
Follow us on Twitter: @paschutz / @rquinnmyers
---
Community Reporting Series
"Chicago Tonight" is expanding its community reporting. We're hitting the streets to speak with your neighbors, local businesses, agencies and leaders about COVID-19, the economy, racial justice, education and more. See where we've been and what we've learned by using the map below. Or select a community using the drop-down menu. Points in red represent our series COVID-19 Across Chicago; blue marks our series "Chicago Tonight" in Your Neighborhood.
---