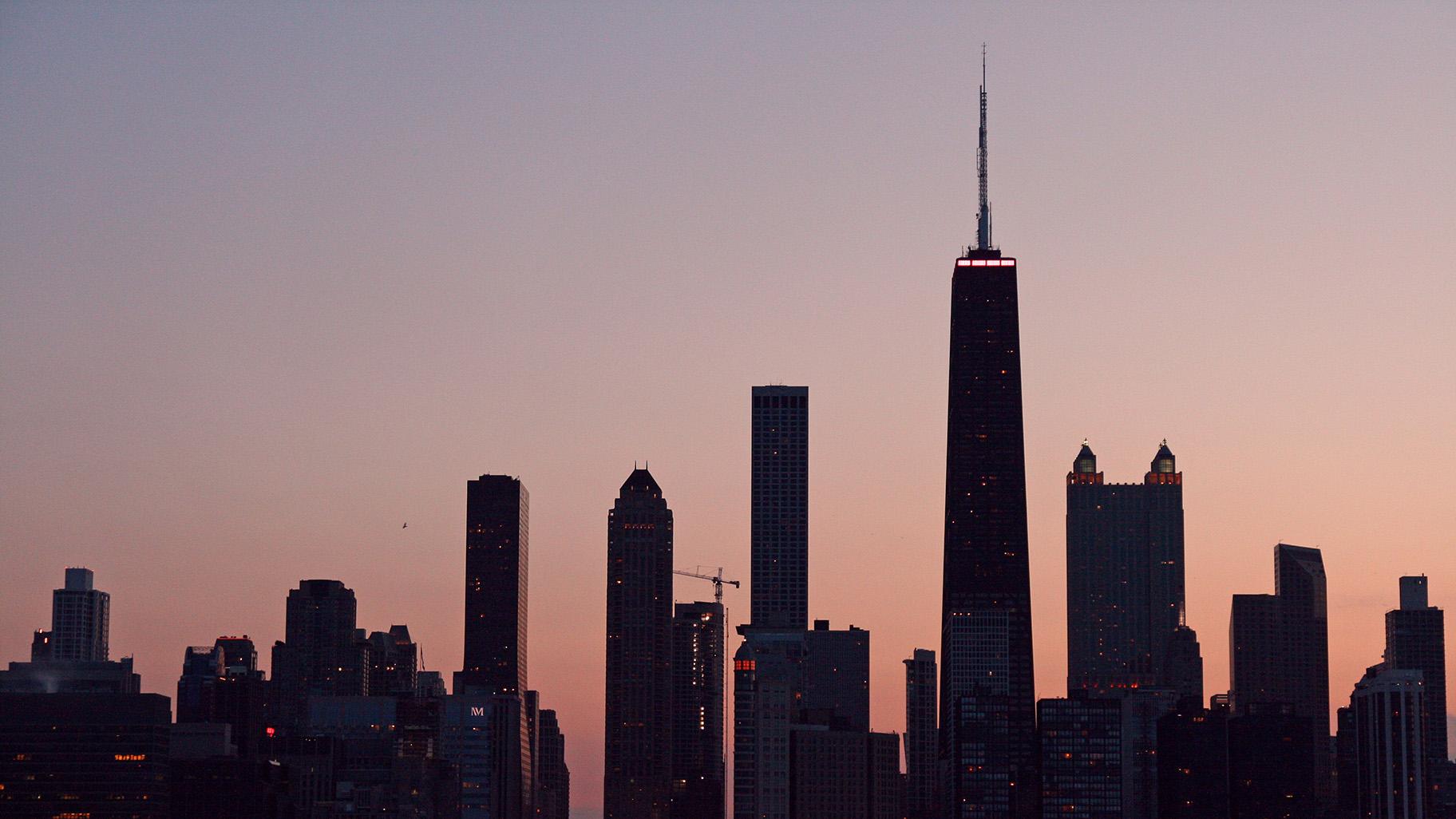 (Bert Kaufmann / Wikimedia)
Nine days after Chicago began reopening — and after days of massive protests against police brutality and unrest — the rate of confirmed cases of the coronavirus is still dropping, city health officials said Friday.
If that progress continues, Chicago could enter the fourth phase of its reopening plan on July 1, said Dr. Allison Arwady, the commissioner of the Chicago Department of Public Health.
"So far, so good," Arwady said. "The real questions will be answered in the next several weeks."
The state could enter the fourth phase of reopening as soon as June 26.
There have been approximately 49,000 confirmed cases of COVID-19 and approximately 2,400 deaths in Chicago, according to city data.
The data shows that the pandemic appears to have peaked in early May, Arwady said. Cases of the coronavirus are also declining among black and Latino Chicagoans, she added. 
Since then, Chicago has made "dramatic and rapid" progress, Arwady said.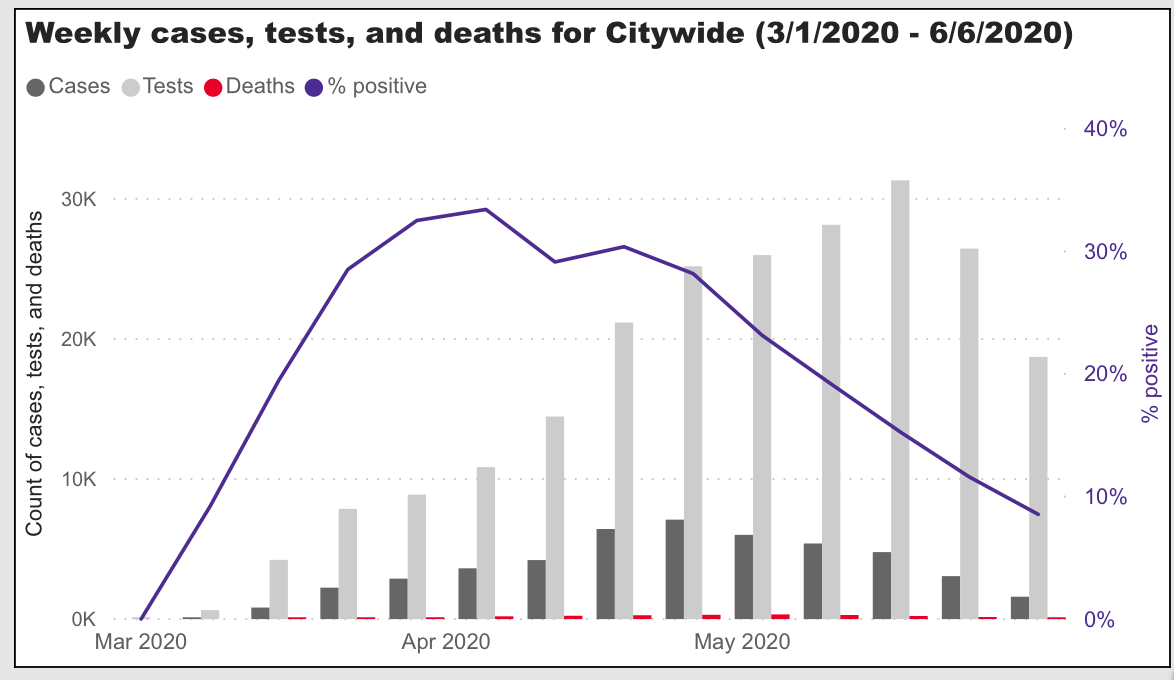 (Courtesy of Chicago Department of Public Health)
Guidelines set by Chicago health officials call for no more than 7% of coronavirus tests to come back positive before moving to the next phase of Mayor Lori Lightfoot's plan. Right now, the rate is at 8.5%, according to city data.
However, the city is not testing enough people to meet the criteria to move to the next phase. Several testing sites were closed after the unrest touched off by the death of George Floyd in Minneapolis police custody.
However, it is a good sign that the positivity rate continued to drop, even as the number of tests declined, Arwady said. Hospitalizations and deaths are also dropping, Arwady added.
During the next phase, gatherings of 50 people or fewer would be allowed, schools could reopen for in-person instruction as well as playgrounds. The rules would also allow for indoor dining at restaurants as well as for museums and gyms to reopen.
However, Lightfoot has warned that an increase in confirmed cases of the coronavirus could mean that restrictions now in place would continue past July 1 — or recently lifted rules put back in place.
Arwady unveiled a new color-coded system to allow Chicagoans to monitor the city's progress. The current status is green, which means the city is making progress.
A yellow status would mean that progress has stalled and the city will not lift restrictions. A red status would mean restrictions would be reimposed.
Chicagoans should continue to wear face coverings, stay home if they feel sick, wash their hands frequently and avoid those who are 60 or older or have other health conditions, Arwady said.
Contact Heather Cherone: @HeatherCherone | (773) 569-1863 | [email protected]
---