Scientists at Argonne National Laboratory have created the most detailed simulation that exists to model the spread of COVID-19 in Chicago — and what it shows is sobering.
"What we found and conveyed to the city is that if people continue to follow the very best behavior that they observed during the stay-at-home order (i.e., social distancing, wearing masks, etc.) then there would not necessarily be an increase in the number of cases or hospitalizations," says Argonne Distinguished Fellow Charles Macal. "But if people don't maintain the best behavior and they relax it is very clear that there will be an increase in infections and there will be a second peak at least as great as the first one within four weeks or so."
The model is based on a simulation of Chicago that had already been created and has now been adapted to guide city officials as they work to slow the spread of the virus. It simulates the movement of three million Chicagoans — in the model they are called "agents" — as they go about their daily lives. It was first used to model the impact of the stay-at-home order and is now being used to model the impact of the city's gradual reopening under various scenarios — including if people adhere to the advice of health officials and if they don't. But it can also model the impact of reopening schools and businesses along with other factors that could impede or enhance the spread of the coronavirus.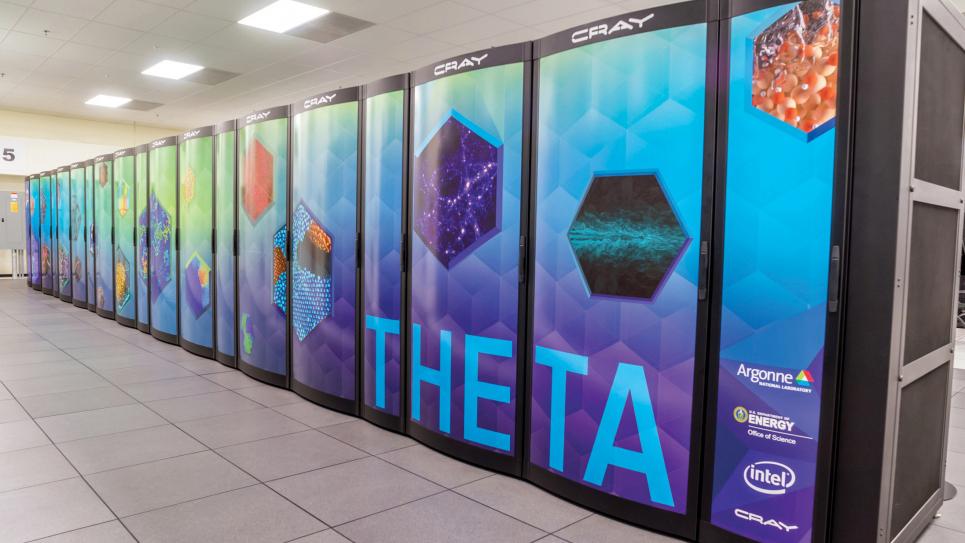 Argonne's Theta supercomputer (Courtesy of Argonne National Laboratory)
In layman's terms, Macal says researchers have essentially created a SimCity on steroids using Argonne's Theta supercomputer to create forecasts of the spread of the virus for up to a simulated year. 
To make the simulations as accurate as possible, researchers constantly feed new COVID-19 data from the Chicago Department of Public Health into the model. Then they run thousands of different simulations to calibrate the model and forecast the spread of the virus.
"This is the most detailed granular simulation of COVID-19 that exists right now in terms of modeling individuals who could be in various disease states, including infectious or hospitalized," Macal said.
---