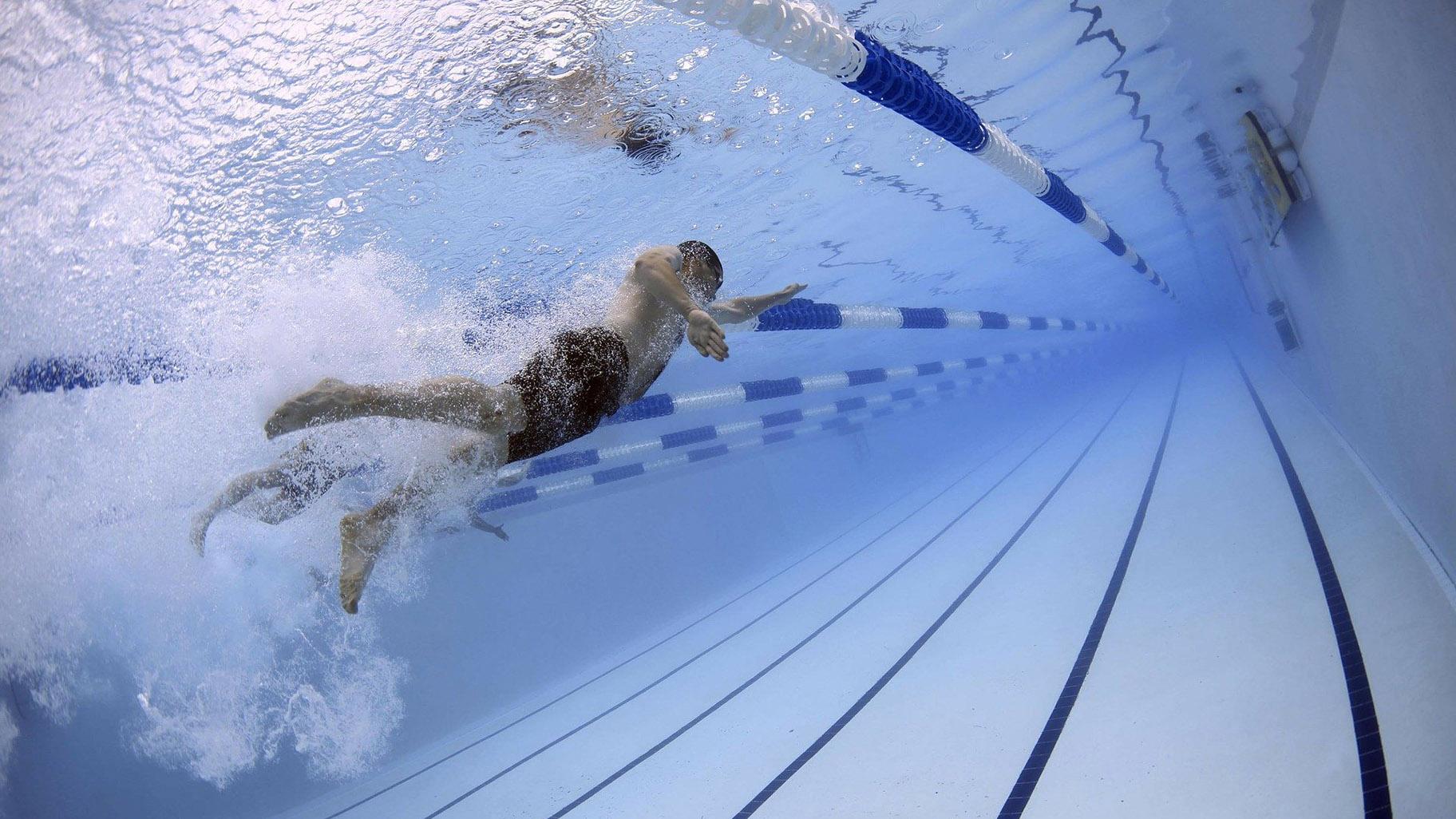 (David Mark / Pixabay)
Illinois officials are dipping their toes into the idea of allowing swimming as the state begins its second week in phase three of Gov. J.B. Pritzker's reopening plan.
While beaches and water parks must remain closed through most of June, new public health guidelines allow state licensed pools to open for lap swimming, swimming lessons, swim team practice, diving and therapy use.
The Illinois Department of Public Health on Monday reported some of the lowest coronavirus totals in months: 658 confirmed cases of the virus – the fewest since March 30 – and 23 COVID-19 related deaths, the fewest since April 2.
However, testing had also been on the decline in June.
Certain testing sites, including those run by the state, closed for several days due to civil unrest following the May 25 death of George Floyd, who was black, by the knee of a white Minneapolis police officer.
Anyone can now be tested for the coronavirus; Illinois no longer limits testing to essential workers and those with symptoms. Officials encourage anyone who has been in large gatherings, including recent protests, to get tested within five to seven days of the potentially triggering event.
The state reports 16,099 specimens were tested for the coronavirus between Sunday and Monday, the fewest since May 11 when 12,441 tests were run. The number of tests on a given day has risen and fallen, topping out at a high of more than 29,000 on May 12.
Metrics guiding a continued reopening of the state rely on more than general testing numbers, however, and emphasize the positivity rate which measures the number of positive cases among specimens tested.
Preliminary IDPH calculations put the seven-day statewide positivity rate, from June 1 to June 7, at 5%.
Swimmers ready to dip back into public pools will not see the packed patios and locker rooms of last summer.
The guidelines issued Friday call for pool operators to screen both employees and customers for COVID-19 symptoms and for groups to be generally limited to a maximum of 10 people.
But group sizes can be bigger if facilities are large enough to accommodate social distancing that puts 30 feet between them; operators must mark those areas "to discourage interaction between groups."
According to the guidelines, "Clubhouses, playgrounds, waiting areas, viewing areas, and any other communal gathering places should be closed."
Swimmers should also pack a face mask along with their goggles. They don't have to wear it in the water, but "operators, employees, and customers should wear face coverings when not engaged in swimming activities."
The pool changes are the latest in an easing of restrictions related to COVID-19. 
Cook County Sheriff Tom Dart on Monday announced that in-person family visits had resumed at the jail, Chicago City Hall's payment center reopened, the city's park district field house restrooms reopened, as did many city parks and libraries. 
But Chicago's lakefront and 606 trails remain closed. 
And Pritzker on Monday said that visitors will still not be permitted at nursing homes and long-term care facilities due to COVID-19 precautions.
Follow Amanda Vinicky on Twitter: @AmandaVinicky
---