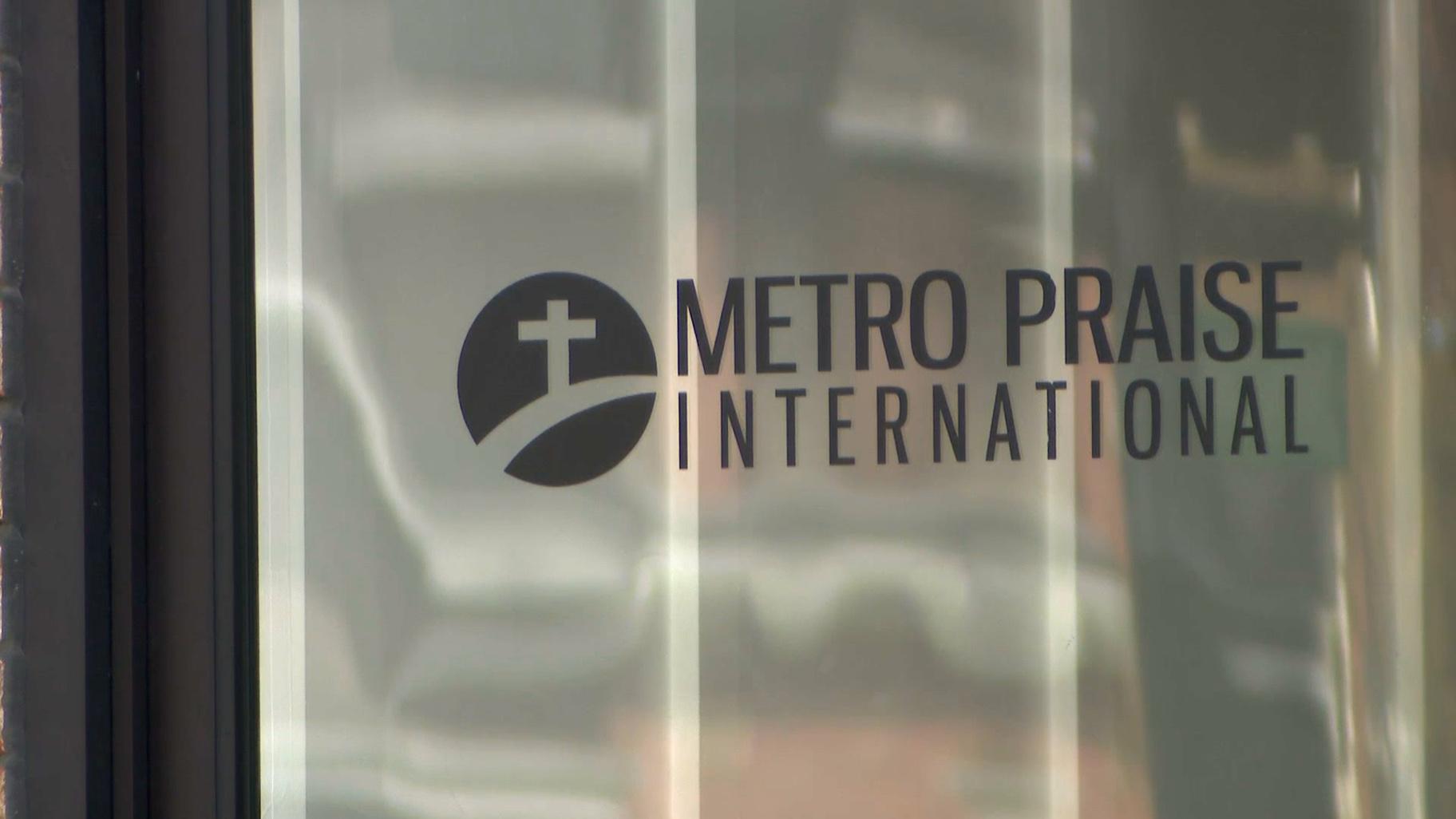 In May, Metro Praise International Church in Belmont Cragin defied the stay-at-home order that closed churches statewide. (WTTW News)
Worshippers were able to legally meet together Sunday in Chicago churches and other religious institutions — albeit with limitations in place — for the first time since orders meant to limit the spread of the coronavirus took effect months ago.
The city released guidelines on Saturday that also call for frequent disinfecting of the premises, installation of sanitation stations and guidance that worshippers keep at least 6 feet of distance from those outside their households.
"For people of faith, worshipping together is an essential function, and I am grateful for the Chicagoans of faith who explored new ways to celebrate their beliefs virtually in the interest of the health and safety of everyone during the stay at home order," Mayor Lori Lightfoot said in a statement.
As many as 50 congregants are permitted per room, though that number may be fewer in small spaces, given the overarching requirement that a building can reach only 25% of capacity.
Choirs, meanwhile, will be limited to soloists or duos, though the two singers have to keep a wider, 10-foot distance.
Shared food and drinks aren't permitted "(e.g., no shared communion)" but "prepackaged" sacraments are.
"Where possible, provide programs, hymnals, bulletins, and prayer books in formats other than paper (e.g., projected on a wall, offered online to view from personal handheld devices)," the city's rules say.
Chicago recommends that financial offerings be collected electronically or by mail, and any in-person contributions cannot be collected via shared trays or baskets.
Illinois Gov. J.B. Pritzker's previous executive order permitted only 10 individuals in places of worship, but in late May the Democrat relaxed that limitation amid lawsuits from religious organizations and leaders. 
Guidelines from the state public health department still recommend remote or drive-in services as the safest option.
"This guidance does not obligate or encourage places of worship to resume in-person activity. Indeed, it is strongly recommended that places of worship continue to facilitate remote services, particularly for those who are vulnerable to COVID-19 including older adults and those with co-morbidities," the state guidelines read. "The high risk associated with activities such as singing and group recitation can negate the risk-reducing behaviors such as six feet of physical distancing."
Chicago's new guidelines come after weeks of talks between Lightfoot and religious leaders, and as Chicago is easing into the third phase of the state's reopening plan roughly a week behind the rest of the state.
The city has released its own guidelines for other industries beginning to resume operations after being closed to in-person customers since mid-March.
Follow Amanda Vinicky on Twitter: @AmandaVinicky
---