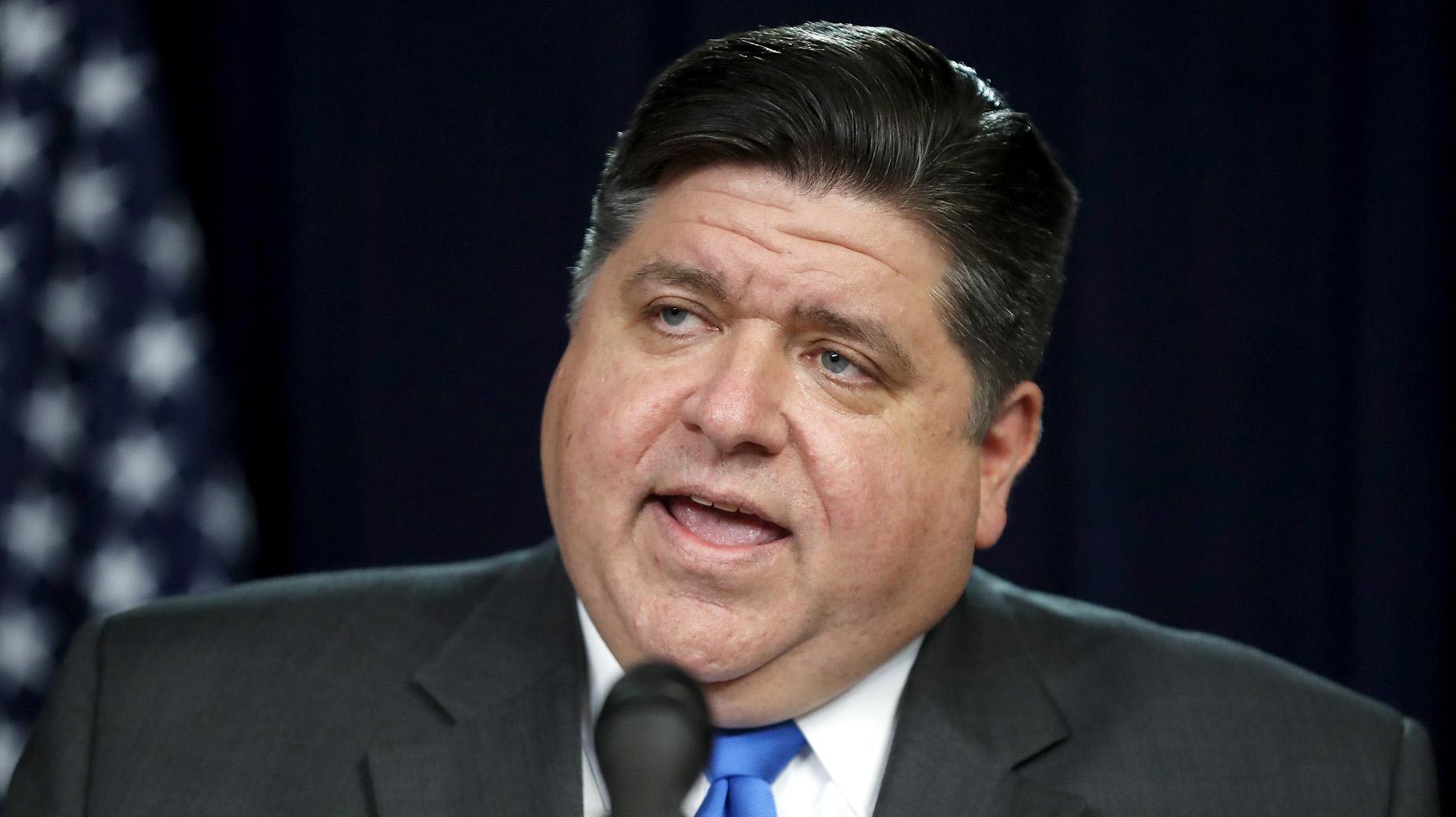 Illinois Gov. J.B. Pritzker announces a shelter-in-place rule to combat the spread of the Covid-19 virus, during a news conference Friday, March 20, 2020, in Chicago. (AP Photo / Charles Rex Arbogast)
A "surge of destructive action" across Illinois over the past 24 hours prompted Gov. J.B. Pritzker to issue a disaster proclamation Monday for nine counties, including Cook, allowing the expedited use of resources including deployment of state police and Illinois National Guard members. 
Some 375 National Guardsmen are already assisting the Chicago Police Department with street closures to help control violent demonstrations and looting in the city. Requests from other municipalities prompted Pritzker to call an additional 250 guard members and to make 300 Illinois State Police officers available for law enforcement support.
The key word is "support," Pritzker said.
"We respond to local municipalities. We were asked to play a limited role (in Chicago)," he said, which, he noted, was appropriate. "The National Guard … doesn't train to be a front-line police officer."
Guard members have been instructed not to interfere with peaceful protestors, Pritzker said.
The state troopers are stepping in to provide investigative assistance, traffic control and respond to calls for service, said Lt. Col. David Byrd, assistant deputy director of the Illinois State Police.
"We're urging the public to express their voice in a peaceful way," said Byrd. "We are listening." 
Protests, some of which have turned violent, have been sparked nationwide by outrage over the death of George Floyd while in the custody of Minneapolis police.
During a press conference late Monday afternoon, Pritzker blamed President Donald Trump for fanning the flames of discord rather than encouraging calm and peace.
"That is, in part, the job of a president. This one hasn't done it," the governor said.
In providing state resources, Pritzker said he hoped to end the looting that's bringing additional pain to small business owners, people of color and working families already struggling during the coronavirus shutdown. The destruction of property and loss of jobs and income will create a "difficult second rebuilding" on top of the pandemic, he said.
The attention being given to looting also takes away from the "pain, anguish and sorrow of the moment," Pritzker said, and is stealing the voices of those angered by decades of systemic racism.
"We live in some extraordinary and difficult moments," the governor said. 
Contact Patty Wetli: @pattywetli | (773) 509-5623 | [email protected]
---