Illinois is now in its 10th week of the stay-at-home order. And while it may not be a number one priority, many of us could use a hair cut.
On Friday, all salons and barbershops in the state — except those in Chicago — will be allowed to reopen as part of phase three of Gov. J.B. Pritzker's reopening plan. Mayor Lori Lightfoot has said those in Chicago will be able to reopen in early June, but no firm date has been announced, to the frustration of Chicago salon owners.
So when they do reopen, just what will the new salon experience be like? And how many salons and barbershops will survive?
Frank Fulco, the CEO of Cosmetologists Chicago, which represents more than 18,000 salon professionals, says the coronavirus pandemic has taken a heavy toll on the hair and beauty industry.
"The community has been severely stressed over this COVID-19 pandemic like many small businesses," said Fulco. "These are entrepreneurs. A lot of these are single-income providers and being closed the amount of time that we have so far has really put a lot of pressure on a lot of folks."
Fulco said the mayor has been consistent in her message to Chicago salon owners that they will be able to open soon — but a date has yet to be set.
"It's early June and targeting the single digits," said Fulco. "Nothing different from the direction that she has given so far, and as the salon community, we support the mayor because we want to open up safely — but we want to get open and we need to."
Maggie Bujak, owner of Pilorum Salon in Niles, just 1 mile from Chicago, formed the Facebook group ICUT for salon professionals which quickly garnered more than 3,600 members amid the pandemic. She has been actively lobbying lawmakers about guidelines for reopening. 
Bujak says that salons are just trying to survive and, if possible, to break even.
"At this point in time, with everything our industry has gone through there's no such thing as competition between salons," said Bujak. "We've been helping each other."
Bujak said she feels horrible for salons in Chicago that will have to stay closed when she reopens her salon on Friday.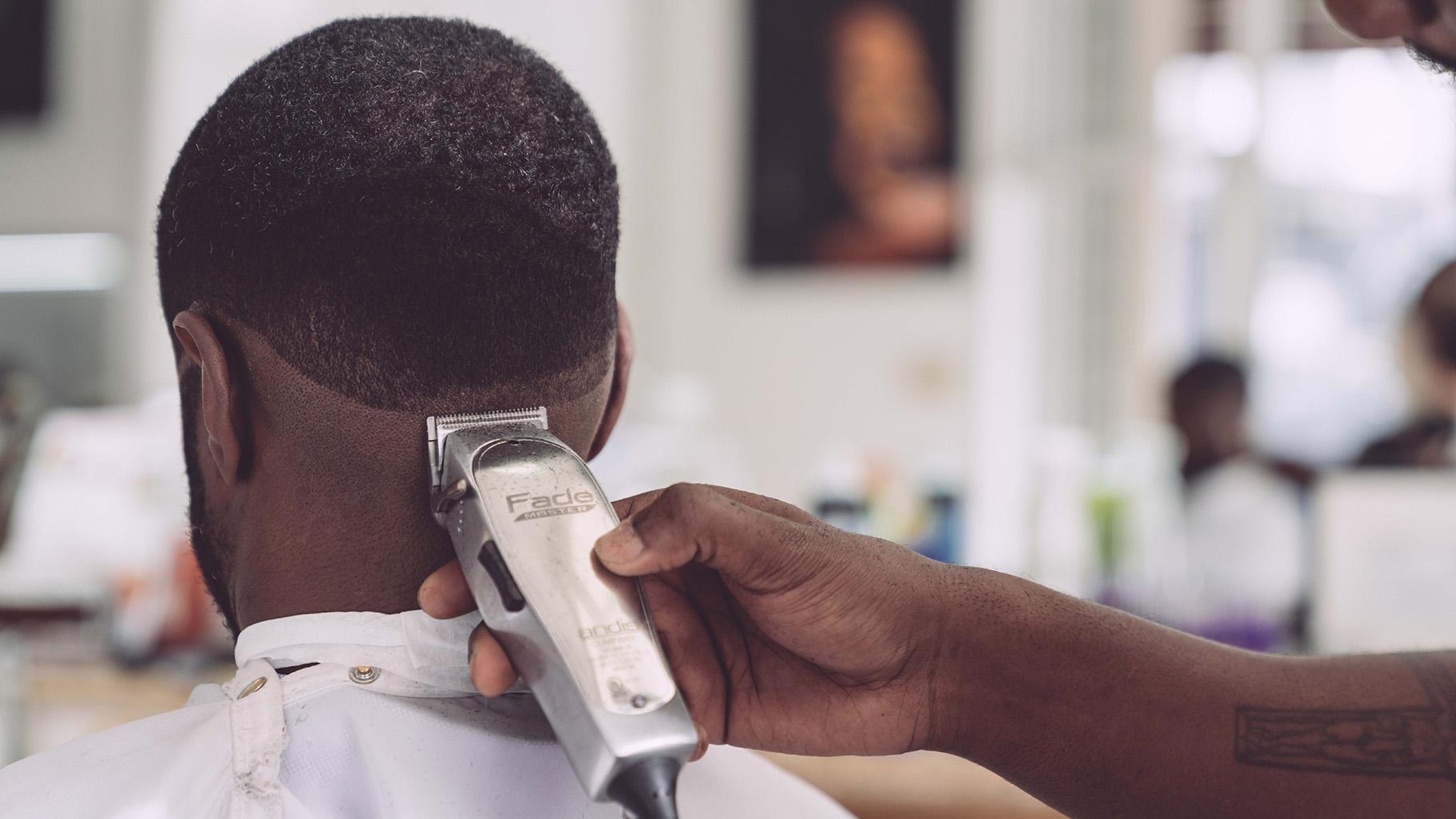 (Photo by Edgar Chaparro on Unsplash)
"We've already been getting calls from people in Chicago who just can't wait to get in. It's unfortunate because I feel for those stylists. They've been waiting just as long as we have. It's just very detrimental to the industry (that Chicago) is not sticking to the same guidelines as the state," said Bujak.
But Spring Capers, stylist and owner of Spring's Place in the South Loop, says she understands the situation in Chicago may not be the same as in the suburbs and that Lightfoot has many concerns to balance.
"It's important that we get it right," said Capers, who has been holding Zoom calls with her clients to help them take care of their hair and also health care needs. "So I understand what the mayor has to deal with and it is a challenge."
Larry Roberts, owner of Larry's Barber Shop and Larry's Barber College, which operates eight barber schools, including a free school in Cook County Jail and two for the Illinois Department of Juvenile Justice, says that while it may be difficult to socially distance in a salon, it's time for licensed barbers and hair stylists to get "back to the basics."
"We've learned about infection controls. Sanitation. Disinfection. We learned about coronavirus and HIV and all of the bacteria and things that go on," said Roberts. "So I think it's just a great opportunity for us to go back to what we know .. disinfecting, making sure that we are properly sanitizing and infection control."
All of the salon owners emphasized that they will be following stringent guidelines to ensure the safety of clients and staff when they do reopen. Those will include interviews prior to an appointment with a health questionnaire asking about recent travel and if clients have been sick or around anyone who has. Salons will also be conducting temperature checks at the door and insisting on masks for clients and staff.
Falco says licensed stylists and beauticians in Illinois have rigorous training about sanitation, infection and hygiene issues.
"In Illinois, cosmetologists have to undergo more than 1,500 hours of training and sanitation is critical to the licensure in Illinois," said Falco. 
But he emphasized that wearing masks is critical.
"The number one barrier that is most important for everybody to manage is the mask," said Fulco. "If we can all manage that one barrier it makes it safer for everyone."
---