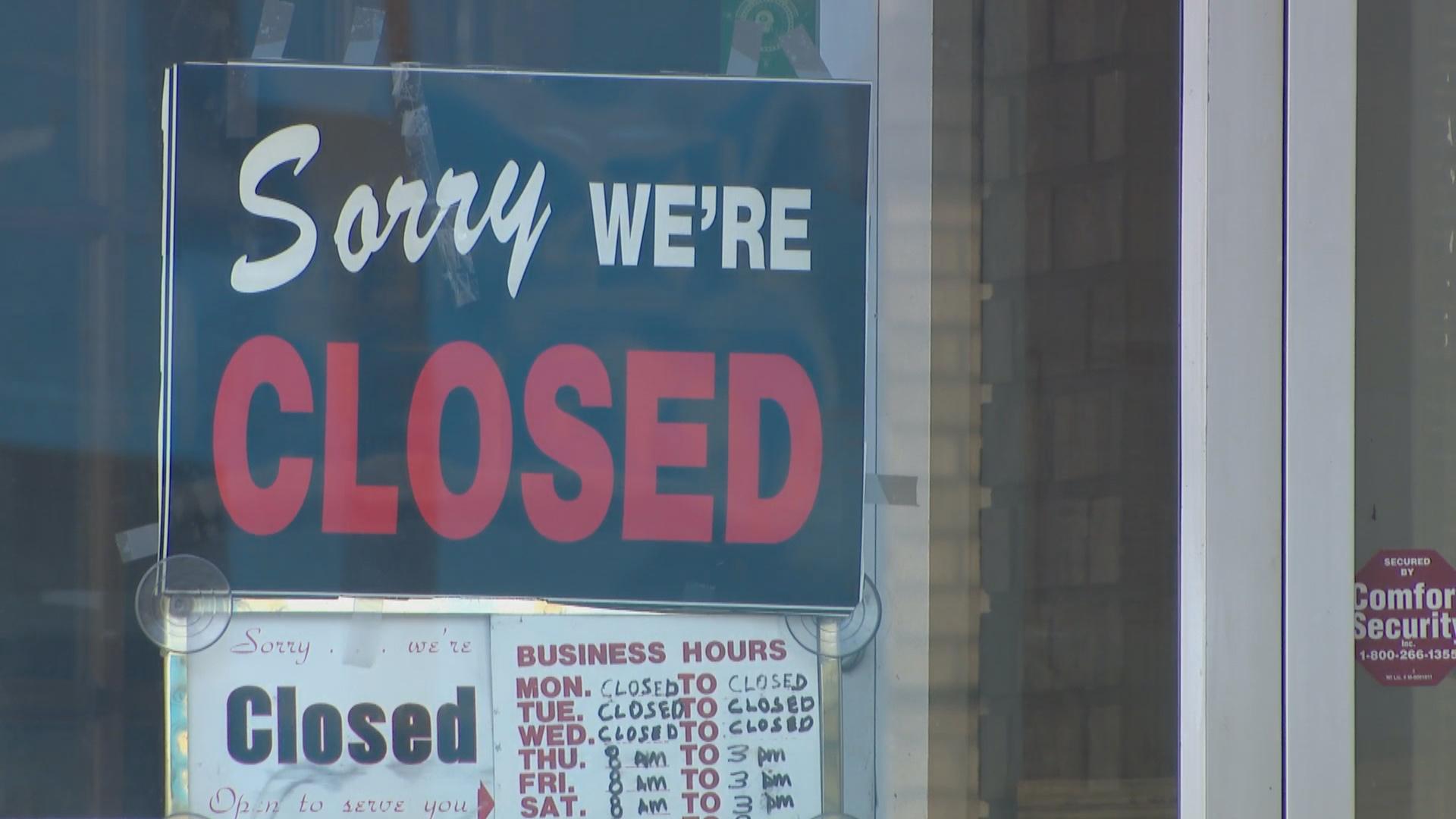 A small business in Kenosha, Wisconsin, on April 7, 2020. (WTTW News)
Bars, restaurants and other businesses that welcome customers in defiance of Illinois' stay-at-home order will not immediately face punishment after the General Assembly declined during a four-day emergency session that ended late Saturday to heed Gov. J.B. Pritzker's call to take action.
Pritzker faced immediate criticism May 17 after his administration quietly filed an emergency rule that could have resulted in misdemeanor charges against business owners who defied his stay-at-home order. Under fire, Pritzker withdrew the rule, and asked the General Assembly to place it with a new law.
"I am very disappointed," Pritzker said Sunday. "I think it was a complete abdication of responsibility on the part of the legislature."
Pritzker said he imposed the emergency rule in response to a request from the director of the Illinois State Police, which asked for the authority to take action against business for defying the order short of shutting them down or yanking their licenses.
"I was hopeful and expectant that they would deliver to me a bill" that detailed what enforcement action would be allowed, Pritzker said. "They didn't get it done, so we're going to have to look at other mechanisms. The fact is that the legislature failed in this regard."
Pritzker's emergency rule would have allowed officials to charge defiant business owners with a Class A misdemeanor in Illinois, which could result in a fine between $75 and $2,500 or a year of jail time.
Although Pritzker said the rule was designed to give law enforcement options other than issuing closure orders or stripping establishments of their liquor licenses, Republican leaders said it was a gross overreach.
Pritzker withdrew the rule after it became clear the Joint Commission on Administrative Rules, which the governor had asked to approve it, did not have enough votes.
Pritzker said he is "looking at" modifying the emergency order that imposed the stay-at-home order as Illinois is set to enter phase three of the governor's reopening plan this coming Friday.
After celebrating the passage of the approximately $40 billion spending plan for 2021, Pritzker released guidelines designed to detail how "retail, offices, manufacturing, barbershops and salons, summer programs, various outdoor recreation activities and bars and restaurants for outdoor dining" will be allowed to reopen starting Friday.
Phase three of the state's reopening plan is designed to allow 700,000 Illinoisans to return to their workplaces, state officials said.
The guidelines are designed to convince Illinois residents that it is safe to resume spending, Pritzker said.
Shoppers will be required to wear face coverings and maintain social distancing.
Contact Heather Cherone: @HeatherCherone | (773) 569-1863 | [email protected]
---