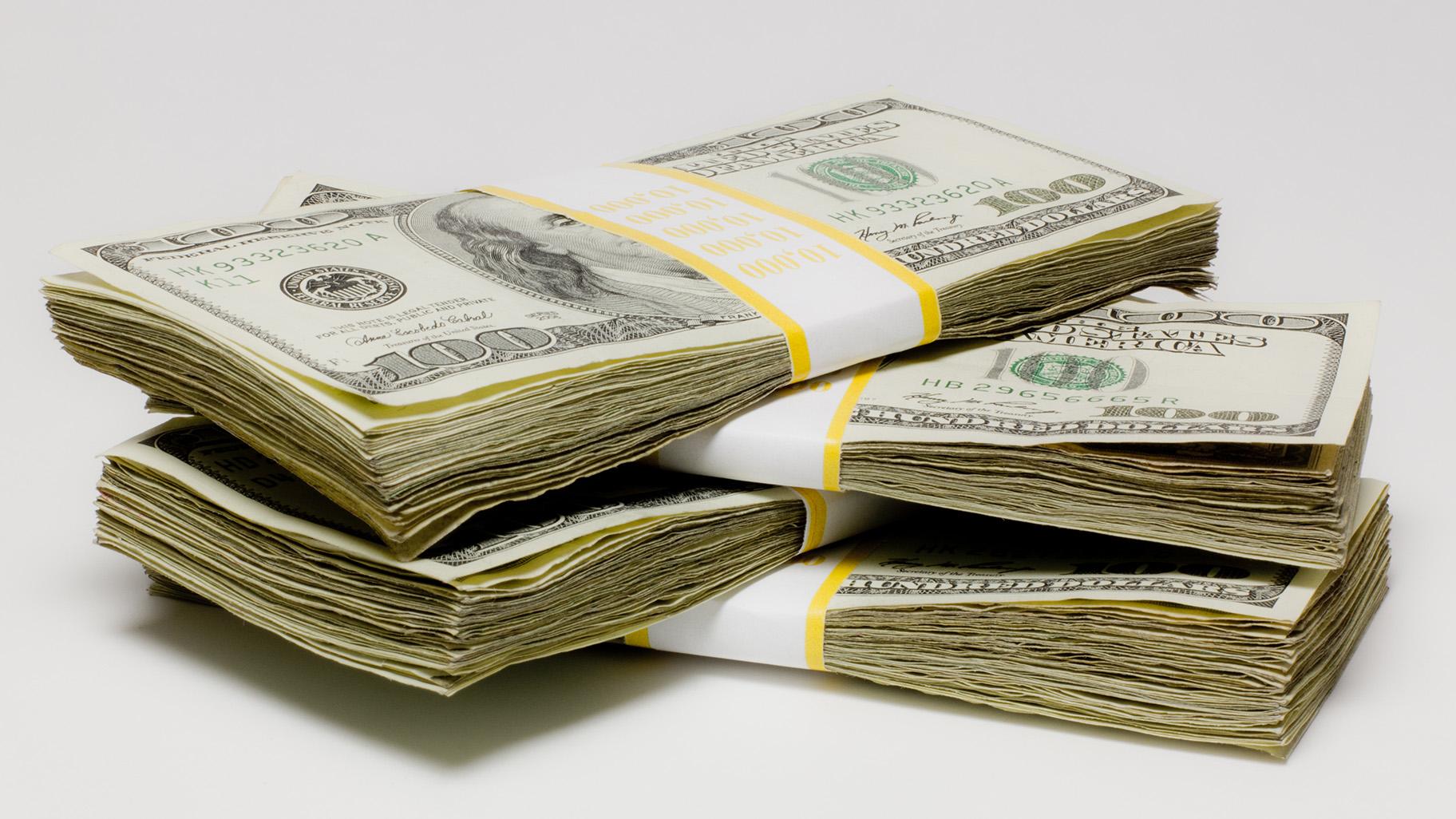 (Ken Teegardin / Flickr)
The economic crisis caused by the coronavirus pandemic has added "in excess of $500 million" to the city of Chicago's projected budget deficit for 2021, Chief Financial Officer Jennie Bennett told aldermen Monday.
Although Mayor Lori Lightfoot has said for months that it's too early to detail the damage done to Chicago's already precarious financial position, Bennett told the members of the city's Finance Committee that the toll was beginning to be clear.
"The size of this problem is huge," said Bennett, Lightfoot's top financial advisor. "It is certainly hundreds of millions, and probably in excess of $500 million."
However, the City Council will not have to revise the city's 2020 spending plan, Bennett said, in spite of the steep drop in tax revenues and soaring expenses caused by the pandemic that has sickened nearly 37,000 Chicagoans and killed approximately 1,700 residents.
"But we don't know the exact timing of how we're gonna come out of this crisis and, ultimately, what that cost will be to the broader economy," Bennett said.
The city saved $100 million more than expected at the beginning of the year by refinancing a large amount of debt.
"Thank goodness we did," Bennett said, noting that borrowing has grown significantly more expensive since the pandemic took hold. "That gives us some tail winds going into this."
The most recent budget forecast, released by the city in August, detailed the city's dire financial condition for 2021 — even before the pandemic hit, scrambling every aspect of the city's operations.
That forecast predicted that if the economy slides into a recession, the city's deficit could swell to $1.6 billion in 2021.
If that worst-case scenario proves to be accurate, and the coronavirus exacerbates the city's financial woes, the mayor and City Council could face a deficit of approximately $2 billion this fall.
The city has received approximately $470 million in relief funds from the federal government. It's not clear whether an additional relief package will be passed by Congress and signed into law by President Donald Trump.
Since taking office a year ago, Lightfoot has emphasized the need for state lawmakers to approve major structural changes to the way the city meets its obligations.
However, with the state facing its own financial crisis because of the coronavirus, it's unclear whether state lawmakers will allow city officials to make the city's Real Estate Transfer Tax graduated — offering relief for those who sell homes for less than $1 million, while increasing the tax on the sale of more expensive properties — and to change the financial structure of a Chicago casino.
In the early days of the pandemic, Lightfoot was sanguine about the city's finances, saying the city was well prepared to weather the crisis because of its diverse revenue stream, with no one source accounting for more than 13% of the city's revenues. Economically sensitive revenue streams like state income tax and sales tax make up about 25% of Chicago's budget, according to the city.
However, Lightfoot's tone shifted as it became clear that Gov. J.B. Pritzker's stay-at-home order would last from mid-March at least through the end of May. Lightfoot could be forced to ask aldermen to take difficult votes that could imperil their political futures.
Lightfoot said April 30 that raising property taxes would be "a last resort" — after the "last, last, last resort" of layoffs and furloughs of city staff, which she said would be "demoralizing" to the city's workforce.
Lightfoot has said city government should act as a "catalyst to spur economic growth" without spending beyond its means.
Bennett promised to provide aldermen with more detailed information as soon as possible.
Members of the Finance Committee voted unanimously to endorse a plan to borrow $100 million from an existing line of credit to fund infrastructure improvements set to be completed this summer, Bennett said. That line of credit could be paid back with additional borrowing.
The plan calls for $83 million to be spent on infrastructure projects approved by aldermen, each of whom have $1.3 million to spend on a range of projects including street resurfacing. The program includes $7 million for city engineers to review projects and $10 million for sidewalk ramps that comply with the Americans with Disabilities Act.
The plan also calls for approximately $3 million to repair sidewalks as well as $14 million to replace police vehicles and snow plows, officials said.
Bennett said the projects set to be funded are crucial, and can be completed this summer and help the city's economy rebound from the pandemic.
However, Bennett said the city's finance staff was working to develop a new approach to rebuilding the city's infrastructure that is comprehensive and focused on long neglected issues.
"It is not going to be easy, but it is a conversation that we need to have," Bennett said.
That prompted several aldermen to renew their longstanding complaints with the city's menu program, which gives each alderman the same amount of money — $1.3 million — to fix roads, sidewalks and other infrastructure, regardless the size of their wards.
In a 2017 audit, Inspector General Joseph Ferguson found the program unfair and said it should be scrapped and turned over to the Chicago Department of Transportation. That prompted a howl of outrage from aldermen, who jealously guard this pot of money because they alone decide how it is spent.
Ald. Anthony Napolitano (40th Ward) said the program should be rethought because it allows him to resurface only a fraction of his large ward's streets, while other wards that are smaller can repair more streets.
"It seems like we are pushing a boulder up a hill," Napolitano said.
Ald. Susan Sadlowski Garza (10th Ward) said she faces a similar quandary.
"It is like putting a Band-Aid on a machete wound," Sadlowski Garza said.
Contact Heather Cherone: @HeatherCherone | (773) 569-1863 | [email protected]
---