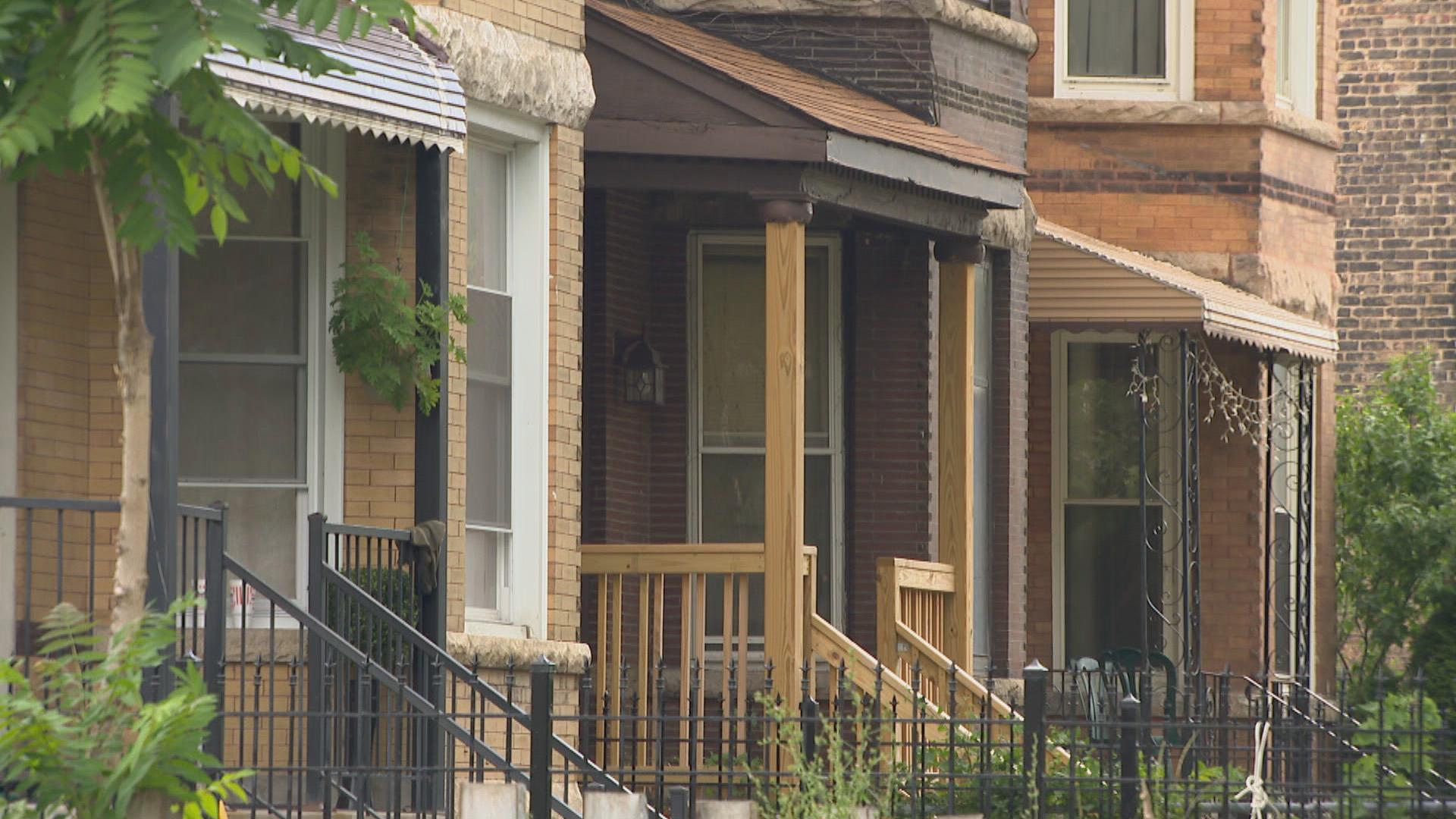 (WTTW News)
A group of progressive Democrats proposed a bill Monday that would cancel rent and mortgage payments statewide for 180 days amid concerns that thousands of Illinois residents have missed a second rent payment due to the coronavirus pandemic.
State Rep. Delia Ramirez (D-Chicago) said the bill — filed on the first day House Speaker Michael Madigan reopened his office and began accepting new legislation — would help protect black and Latino Illinoisans, who have been hit hardest by the pandemic.
"We can't even imagine what's going to happen in May," Ramirez said during an online news conference. "We need to take immediate, proactive and bold action."
In addition to stopping evictions — and eviction court filings — the measure would block foreclosures and "establishes a fund to recoup cancelled residential rent and delinquent mortgage payments and for tenants to secure funds to move."
State Rep. Will Guzzardi (D-Chicago) said state lawmakers must act to ensure those who are most at risk of contracting the coronavirus have a stable home to shelter from the virus.
State Sen. Robert Peters (D-Chicago) said he would sponsor the bill in the Senate to address the "double crisis" of the pandemic and the economic crash it has caused.
Even as the Illinois House showed the first signs of restarting after shutting down in mid-March, the bill faces an uncertain future. Last year, a push by many of the same lawmakers to lift the state's ban on rent control did not survive an initial committee vote.
Ramirez said the state must do more than just make promises and form task forces, an implicit criticism of Mayor Lori Lightfoot, who has called on landlords and property owners to show tenants unable to pay rent "grace and flexibility."
Lightfoot's Chicago Housing Solidarity Pledge, a non-binding agreement, calls on landlords to allow tenants who have lost income because of the pandemic more time to pay their rent and ink repayment plans without charging late fees.
The pledge calls on banks to offer grace periods for mortgage payments, to not make negative reports to credit agencies and to suspend foreclosures.
Lightfoot acknowledged that the city could not enforce the pledge — but said she would rely on "public accountability."
Last month, approximately 83,000 Chicagoans who lost their jobs or found their paychecks scaled back because of the coronavirus applied for $1,000 grants to help them pay their rent or mortgages.
City officials had enough funds to help 2,000 applicants.
Lightfoot opposed a measure that was introduced by Ald. Matt Martin to give renters who lost income during the coronavirus outbreak 12 months to pay missed rent, saying it did not address the hardships faced by landlords.
Aldermen allied with the mayor blocked that proposal from advancing, and it is now languishing in legislative purgatory.
Contact Heather Cherone: @HeatherCherone | (773) 569-1863 | [email protected]
---