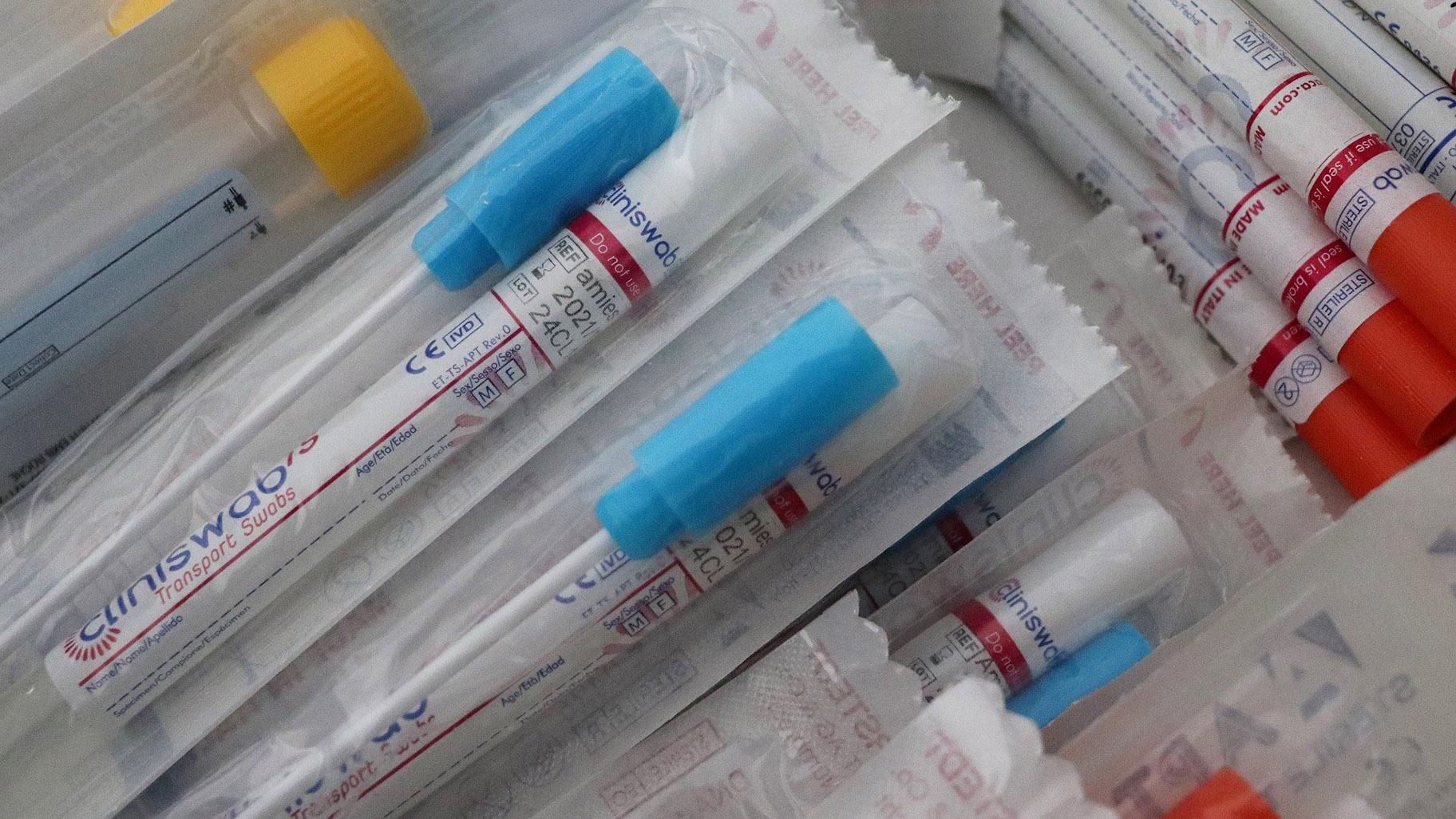 (Vesna_Pixi / Pixabay)
Illinois will receive 600,000 swabs from the federal government, Gov. J.B. Pritkzer revealed Sunday morning during an appearance on the CBS show "Face the Nation."
Pritzker said he's grateful; the swabs will help Illinois continue to increase coronavirus testing.
But he said President Donald Trump's administration should have done more — and still can — to help Illinois and other states.
"It's the governors that have risen to the challenge, you know," said Pritzker, a Democrat. "Much of what came out of the White House for many weeks was not helpful. We needed the White House to lead on the Defense Production Act to help us get swabs, to help us get VTM, to help us get reagents. That really hasn't much happened."
VTM stands for "vital transport medium," which is needed when moving specimens from testing sites to labs.
The governor said more tests and the implementation of contract tracing will allow him to lift restrictions. His current stay-at-home order carries through May.
But Illinois also needs to see fewer people go to the hospital for COVID-19.
"We can reopen the economy as we see our hospitalizations begin to wane," Pritzker said.
The governor projected "tens of thousands more" tests by "mid-summer."
It remains unclear what Illinois is going to do about its budget, given that coronavirus closures have sunk revenue projections for the current fiscal year, as well as the new fiscal year that starts in July.
The General Assembly has not met since March, and has until the end of this month to pass a new spending plan. Waiting until July to take action will require additional votes.
Republicans, including Trump, have been critical of Illinois' requests for federal help, given that even before the pandemic hit, Illinois was facing more than $130 billion in long-term pension debt. They say Illinois does not deserve a "bailout" considering prior fiscal mismanagement.
"Well, let's point out that — that all 50 states are suffering from a failure of revenues to come in over the last couple of months. Coronavirus has caused that. All of us are having to spend more on social services and health care to take care of people," Pritzker said. "So all we've asked for, and frankly the other 49 states too, as far as I know, is just help to replace those revenues that we all lost."
He said federal money that comes with limitations on how it's spent will make it more difficult.
"I don't know whether there'll be strings attached. I hope there aren't too many, because the fact is every state has a problem and it's different in every state where they need to put the dollars. So putting more strings on it makes it much more difficult for us to move forward to get our economies going," he said.  
Follow Amanda Vinicky on Twitter: @AmandaVinicky
---