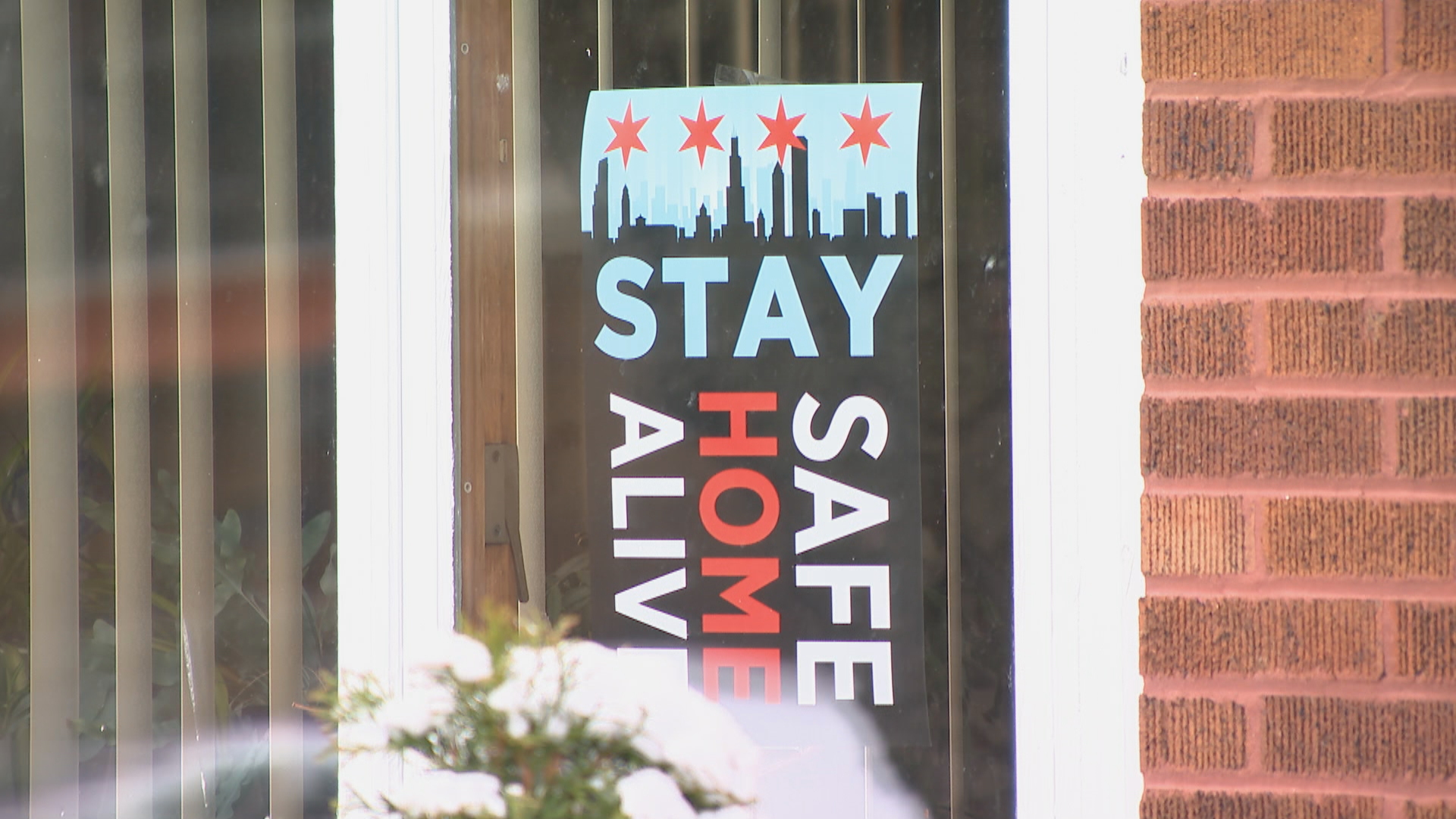 (WTTW News)
Sometime between Saturday and Sunday, it's expected that Chicago's total number of coronavirus-related deaths will cross the 1,000-person mark.
"Think about that: 1,000 people dead simply because of COVID-19," Mayor Lori Lightfoot said Saturday.
Chicago and the rest of Illinois have been under a coronavirus-inspired semi-lockdown for six weeks, and residents are instructed to stay at home as much as possible for another four weeks.
Gov. J.B. Pritzker's latest stay-at-home order will expire at the end of May. But the mayor did not take the possibility of an extension off the table.
"We're going to stay in the status quo as long as we need to," she said. "And I know that a lot of people have expectations that come June we're going to be out of this. Not if we keep seeing what we're seeing over the course of the last week. We still haven't seen cases go down – they're continuing to go up."
Lightfoot warned Saturday that the stay-at-home mandate will not be lifted if people continue to defy it, by viewing the warming weather as open season for socializing, hitting the beaches, shopping and otherwise interacting.
She said that Chicago had been at 82% compliance with the stay-at-home order, but in the past week the city has slipped to 77% compliance.
"Why? Because people think it's summer, it's warm out, I can do whatever I want, I'm young, it's not going to affect me," she said. "It does. It will."
"We all need to be thinking about the long game," Lightfoot said.
If people keep having parties and disobeying the stay-at-home order "we're never getting out of this," she said. "Your actions are going to make a difference whether we get out sooner than later. Whether we have a summer or not."
"I'm not going to allow any individuals to upend the progress that we've made," she added.
Chicago remains under tighter restrictions than much of the state.
While golf courses and nature areas are opening elsewhere, there's no golfing in the city and the lakefront path and other popular trails remain closed.
Lightfoot said there's no data to justify allowing it.
Pritzker said that while he wants people to get back to work, "there's a lot of factors to consider as we're trying to reopen the economy."
The governor said he continues to consult with epidemiologists and other experts.
Pritzker indicated he will not use his executive authority to call in the state legislature for a special session to help him make those decisions. Asked about it, he said that lawmakers have the "ability to come back" to Springfield.
Follow Amanda Vinicky on Twitter: @AmandaVinicky
---