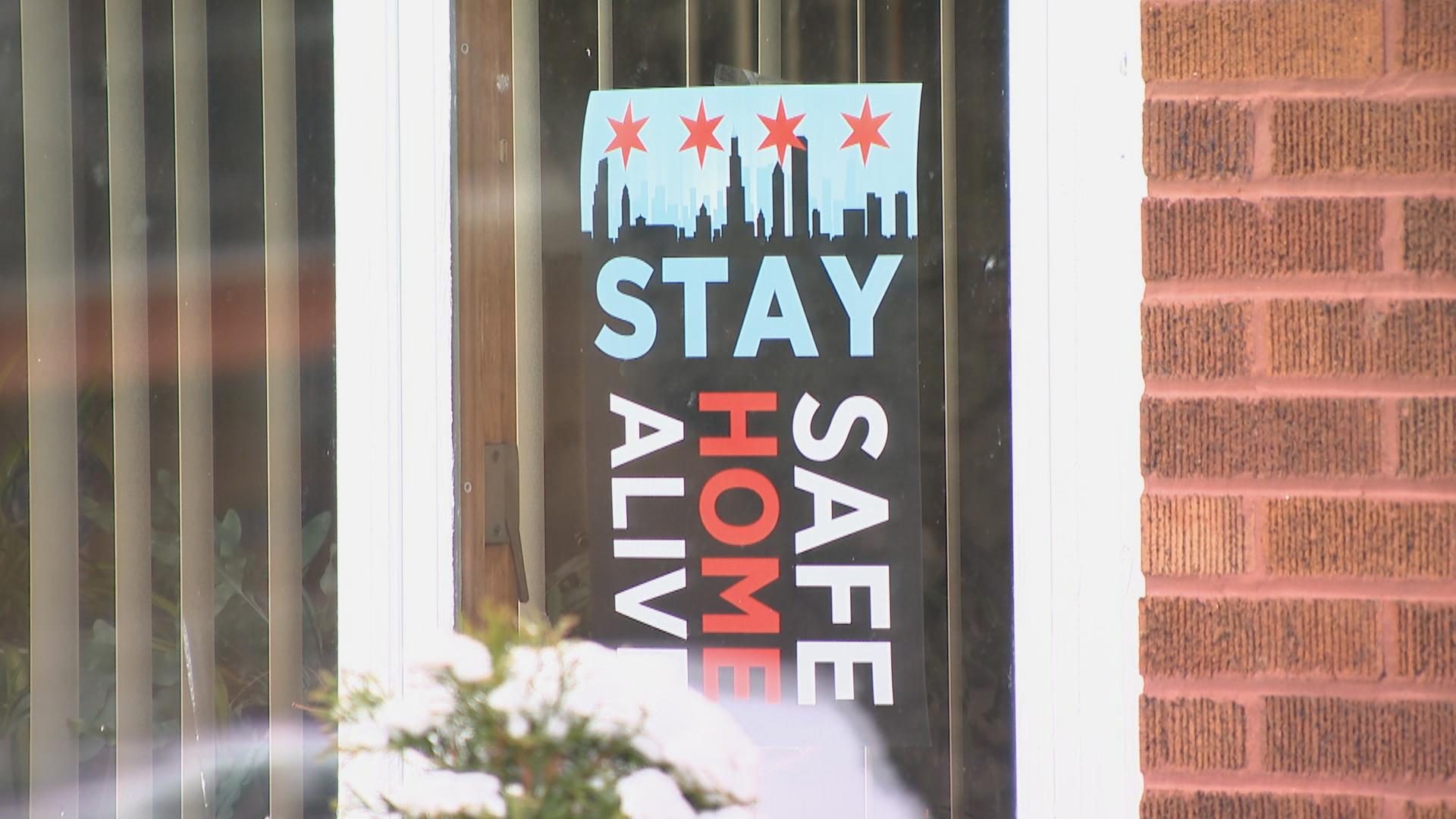 (WTTW News)
Gov. J.B. Pritzker's stay-at-home order is again being challenged in court.
State Rep. John Cabello on Wednesday filed a suit against the governor, claiming he exceeded his authority in issuing the executive order and closing nonessential businesses across the state.
The lawsuit, filed in Winnebago County, claims that "Pritzker had no legal authority to act in ordering isolation or quarantine of citizens or closures of businesses."
According to the lawsuit, the Illinois Department of Public Health "has supreme authority in matters of quarantine, isolation and closure of businesses. The Legislature expressly granted this extraordinary police power to the board of the Illinois Department of Public Health and not to any one individual holding the position of the Office of Governor."
The lawsuit also claims Pritzker exceeded his emergency power authority granted by the Illinois Emergency Management Agency Act, stating the act is "unambiguous in that it limits Pritzker's authority to utilize the emergency provision of Section 7 for a period of time not to exceed 30-days from the date of the declaration of said disaster."
Pritzker declared the COVID-19 pandemic an emergency on March 9, which, according to the lawsuit, means the emergency powers granted Pritzker lapsed on April 8.
According to the lawsuit, the governor's stay-at-home order issued on March 20 is invalid because it violates the procedural and substantive due process, given that the 14th Amendment and Illinois Constitution "protect individuals from the deprivation of life, liberty or pursuit without due process of law."
During his daily press briefing Wednesday afternoon, Pritzker called Cabello's lawsuit irresponsible.
"We're in the business here of keeping people safe and healthy. That's what the stay-at-home order has been about, and I think that lawsuit is just another attempt at grandstanding," Pritzker said.
Cabello's lawsuit comes on the heels of a decision by a Clay County judge to issue a temporary restraining order against the extension of Illinois' stay-at-home order, which is set to expire Thursday before a modified order takes effect Friday.
The governor on Monday called that decision "insulting and dangerous," and said that even though it applies only to state Rep. Darren Bailey, who filed the lawsuit, it sets a dangerous precedent. 
On Wednesday, Illinois Attorney General Kwame Raoul appealed the decision, filing a petition and opening brief in the Fifth District Appellate Court.
In a statement, Raoul said Bailey "failed to articulate the irreparable harm he is personally experiencing or how that harm outweighs the unprecedented threat to public health and safety."
Raoul also said Pritzker implemented emergency measures that have saved lives using the authority his office is granted by the Illinois Constitution and Illinois General Assembly. "In fighting the threat to public safety, Gov. Pritzker has not exceeded his authority under the law by taking emergency action for longer than 30 days," he said, adding governors have previously renewed disaster declarations beyond 30 days without objection.
"I am asking the appellate court to address this mistaken circuit court decision now. In addition, I believe that it is paramount for the Illinois Supreme Court to take up this matter immediately because continued uncertainty surrounding this question will lead to additional actions — as we have seen today — that threaten the Governor's ability to save lives," Raoul said in a statement.
Cabello says his lawsuit is different from Bailey's because his includes everyone in the state.
"This is about moving our state forward together and it is about finding a way to make sure the citizens, the taxpayers of this state who pay for everything, don't continue to stare bankruptcy in the face," Cabello said.
Unlike Bailey, Cabello has not filed for a temporary restraining order against the new emergency order that comes out Friday. 
Cabello says he wanted to give the governor the opportunity to "do the right thing," but has reserved the right to file a temporary restraining order if need be.
He also said he wants the legislature to get back to Springfield or pass a law allowing meetings to be conducted via Zoom.
"We can figure out ways out of how to move this state forward together," he said, noting that residents forced to stay home still have taxes to pay. "They still have to pay their property taxes, yet they're not having any income coming in. What do we do? We can't just continue to have these folks lose everything. They're staring at their savings dwindling before their eyes. Let's find a common-sense approach, common-sense solution to moving this state forward again."
Amanda Vinicky contributed to this report.
Contact Kristen Thometz: @kristenthometz | (773) 509-5452 |  [email protected]
---