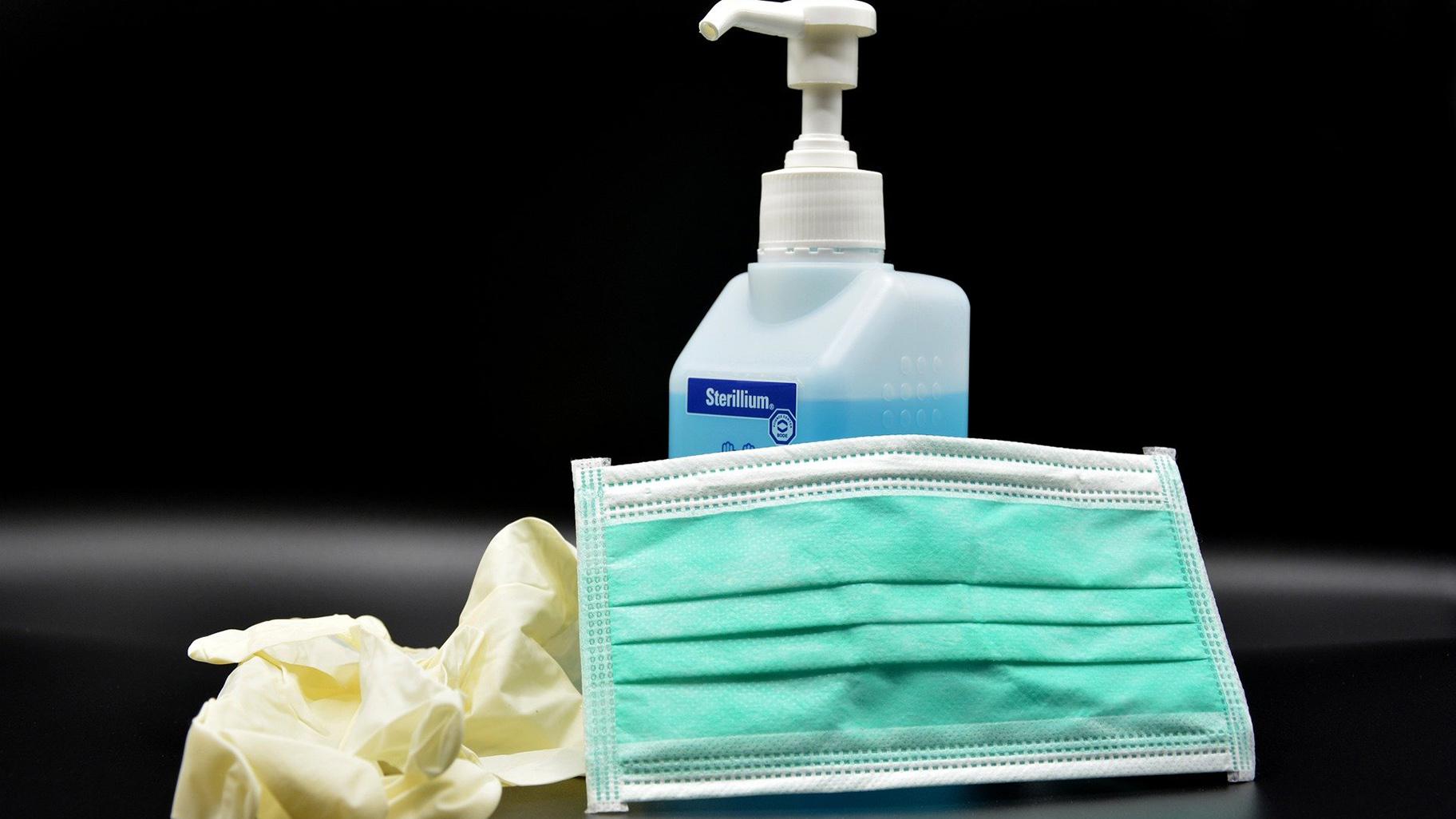 (KlausHausmann / Pixabay)
In less than a week, wearing a mask or face covering will be mandatory in Illinois, per a gubernatorial executive order set to take effect May 1 as part of the state's next phase in preventing the spread of COVID-19.
Compliance will be impossible for anyone who doesn't have a mask – a statement so obvious as to border on the absurd.
But not everyone has a mask, nor does everyone have resources to get one, said Vauna Hernandez, president of Bethel New Life, a nonprofit that runs senior housing, daycare and other programs on Chicago's West Side.
Hernandez made the comment at Bethel's headquarters on Saturday morning at a press conference for Joann Fabric and Craft Stores' donation of 5,000 cloth masks to be distributed primarily to black and elderly Chicago residents.  
"A simple mask is very hard to come by. Sometimes people can't afford them," said state Rep. La Shawn Ford, D-Chicago.
Ford helped organize the mask collection, as part of a "Mask Up and Live" campaign, encouraging Chicago's black community to wear masks.
"This virus has devastated our African American community here on the West Side. People are dying. In order to stop the spread of this virus it is vital, critical, for people to wear masks when they are in public. People can be sick with this virus and not even know it," said Dr. Carolyn Fitzpatrick of the West Suburban Medical Center. "This mask will help to save lives."
Medical experts say cloth face coverings are meant primarily as protection for others rather than the person wearing the mask.
Demand for masks on Chicago's West Side has been high when they've been distributed.
Creative Scott said when masks were given out from his North Lawndale hair salon recently, the line went down the block and around the corner.
People were talking up to the salon using their hands to cover their faces; some held up napkins.
And yet there can be a "certain stigma" associated with black men wearing them, Ford said.
"The stigma should not prevent black men from wearing masks because they have to mask up to live," he said. It's "important we have examples of black men wearing masks."
Chicago native Keifer Sykes is a professional basketball player and founder of the Free 10 Foundation; he previously played for the Austin Spurs, but now is with the Italian pro team Olimpia Milano. As part of the team, Sykes said in the last nine months he's traveled to places that were severely impacted by COVID-19, including Italy and China.
"This virus – we can't see it, we can't feel it – we all want to be safe and have a future for our grandparents, for our parents and for our kids," Skyes said.
He encouraged his fellow millennials to "mask up."
"I know it's hard to stay home. We're getting stir crazy wanting to go outside," he said. But "it's important to stay home, follow the rules, mask up so we can all see a future past this."
Tyrone Muhammad spent 21 years in prison. He now leads the group Ex-Cons for Community and Social Change (ECCSC) and said his heart breaks for community elders who he said paved the way for civil rights, voting rights and women's rights and are now in senior living facilities, some without family or anyone to check in on them.
"We always talking about equity, inclusion," he said. "It's an emotional thing to me because I hate to see our elders going through this," he said.
Muhammad said nations are judged by how they treat children, women, the elderly and the incarcerated. The U.S. has "failed on all fronts."
"We need to do a better job," he said. "We went over to the seniors and just listened, looking in their eye and listening to their cries, they're saying, 'No one checked on us, we haven't had testing, we have a food shortage.' You can't tell the people, the elders, our communities that don't have the resources to stay in the house and sit there, without checking on them to make sure they have no food-dependency issues."
Another activist, Mark Carter, said that Chicago and Illinois need to get more masks to jails and prisons.
There's "no such thing as social distancing" in Stateville prison, he said.
Joann Fabric has donated masks nationwide, and is expected to produce and give away more in Chicago.
"As a retail worker sometimes it's very hard to feel like you are an asset to your community because you are simply selling goods, but today in this environment as someone that sells and has the supplies that people need, we really do feel like Joann Fabric is making a difference," said Britney LeFever, manager of the sewing store chain's South Loop location.
The store's cloth masks are "washable, so they're reusable," Ford said.
People are still mandated per the governor's executive order to stay home as much as possible.
But masks are to be worn in public, in situations like shopping where social distancing may not be possible.
Chicago held its first mask drive Saturday as part of a campaign that runs through mid-May on Tuesdays and Saturdays. Mayor Lori Lightfoot's office said it did not have numbers to share for how many masks were donated during Saturday's initial event.
Follow Amanda Vinicky on Twitter: @AmandaVinicky
---