The global health crisis has ravaged communities around the world — and locally. But in the city of Aurora, local officials have sounded an optimistic tone, touting the success of numerous businesses and organizations that have been able to keep people employed during the shutdown. 
Aurora is home to nearly 200,000 residents, making it the state's second-largest city by population. It sits at the heart of the Fox River Valley, a region that was once dominated by manufacturing. Today, Aurora is much more dependent on service industries, performing arts and entertainment like the Hollywood Casino.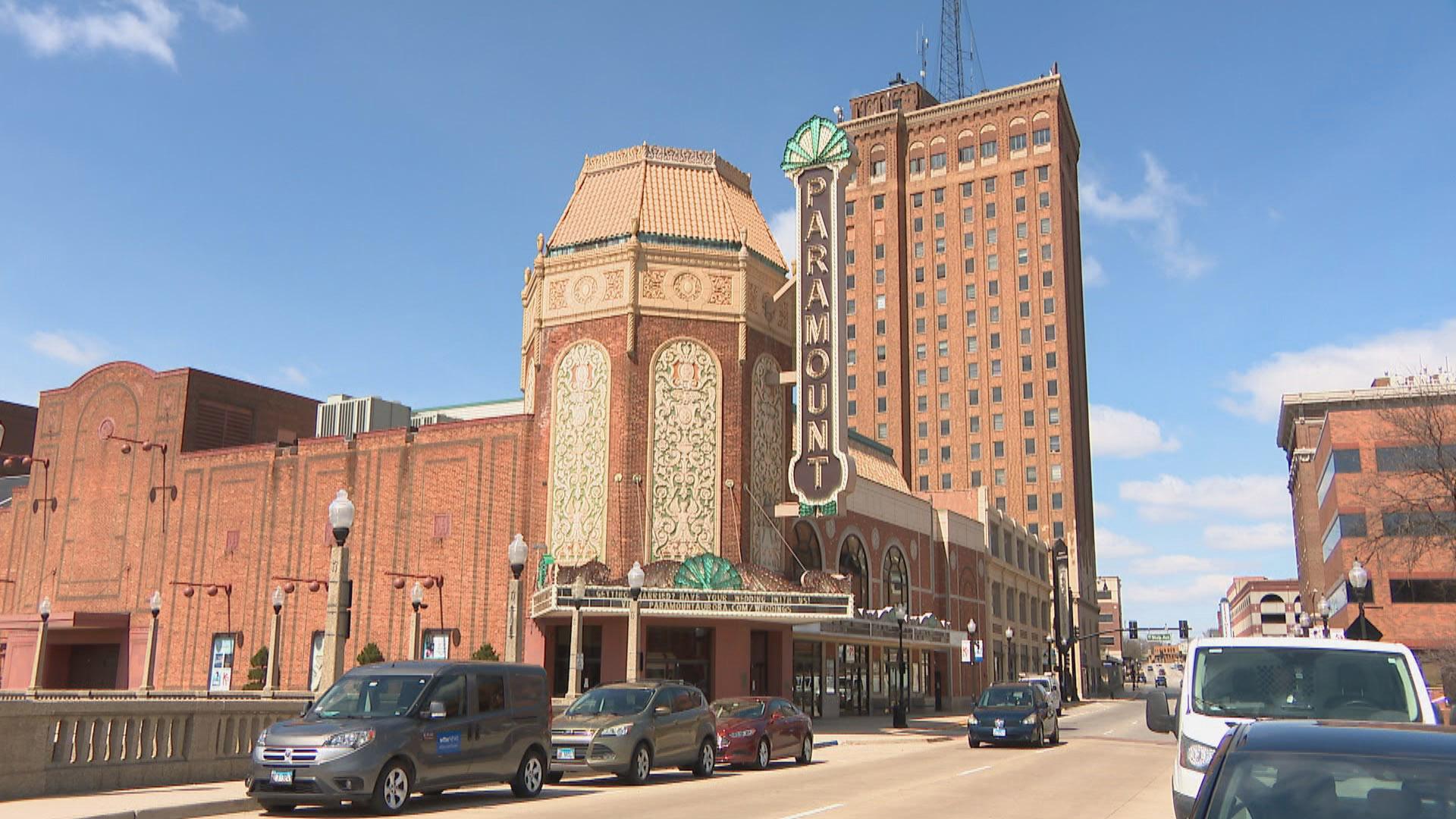 Aurora, Illinois (WTTW News)
The city does not have one of the higher per capita rates of illness in the state. As of Thursday evening, 244 residents have been diagnosed with COVID-19, and five deaths were attributed to the virus.
While the city struggles with recently laid-off residents, there have been some success stories.
Ballydoyle Irish Pub, a local establishment along the Fox River, has put its servers to work on interior renovations.
Meanwhile, a nearly 140-year-old manufacturing company called Richards-Wilcox, Inc. decided to create an entirely new product line within a matter of days, a move that allowed it to stay open, keep workers employed and help solve a statewide problem.
The company has made everything from barn doors to tools and plant machinery. After the shutdown, company President Bob McMurtry said he told his workers to go home until further notice, but then reversed that decision when he came up with the idea to convert one of the plant's assembly lines used to make office shelves into one that could make emergency beds for COVID-19 patients.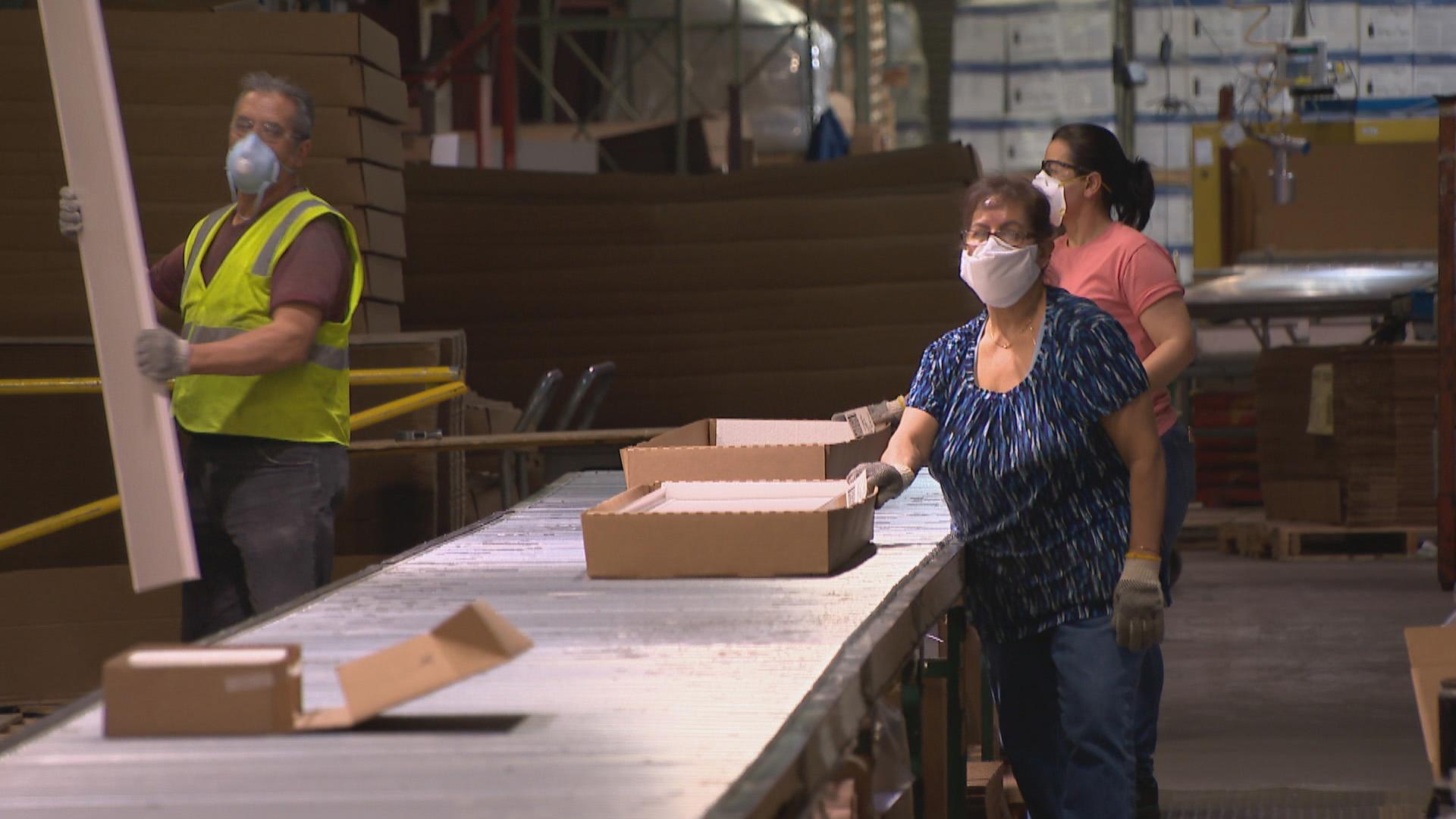 (WTTW News)
Less than a month later, the Illinois Emergency Management Agency purchased 1,000 beds to ship across the state.
"We modified a number of pieces of production equipment and tooling, we rearranged parts of the factory to be able to produce these beds in high volume," McMurtry said. "And we've learned about what medical and disaster support needs. So we came up with a few different designs. One of them is an incline bed which is useful for COVID-19 because it's a respiratory illness."
McMurtry says he's been able to keep his more than 100 employees working and will continue the product line once his regular business comes back. 
But not every Aurora company has the ability to adapt in that way, which has led the Aurora Chamber of Commerce to advocate for a host of legislative items at the state level to assist the town's small businesses.
"We're looking to shift the minimum wage increase from July 1 to January 1 of next year," said the chamber's Colleen Doyle. "We're looking to defer sales tax payments statewide 60-90 days, looking to defer 27% of cannabis sales tax revenue to a micro-loan specific to COVID-19, and also we're looking to help businesses when it comes to their unemployment insurance benefit claims."
Doyle says small business loan funds have been set up in the Fox River Valley to assist local companies, and that 80% of the chamber's members are small businesses made up of 50 employees or fewer.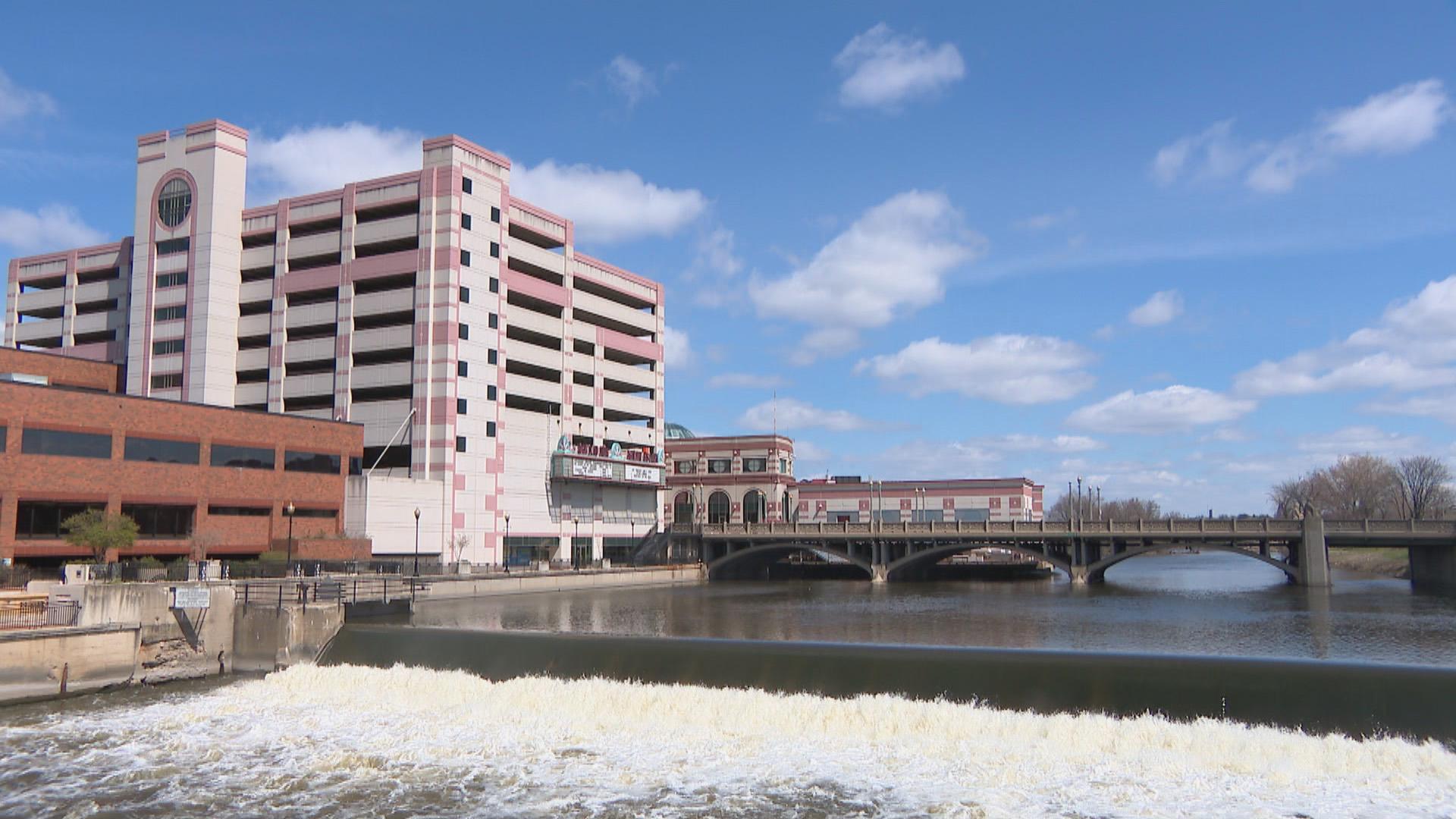 (WTTW News)
While Aurora is a growing city, according to census figures, it does struggle with a relatively high rate of homelessness. The state's second-largest homeless shelter, Hesed House, is located in Aurora. It has had to adapt to social distancing and health guidelines with its population, especially after one of its residents became infected with COVID-19. The state immediately stepped in to rent out an entire hotel for the shelter to move into. 
 "There's TV, there's cable, there's a nice bathroom, it's actually much nicer than staying in a shelter," said Hesed House Director Ryan Dowd. "The catch is they're not allowed to leave their room. It's going to get boring here pretty quickly. But there is such a sense of relief, particularly amongst the older individuals, that they know they're safe, that it completely overrides the boredom of being stuck in a hotel."
Some 15  staff members have also moved into the hotel to provide services around the clock.
While businesses and agencies have had to adapt, city health officials say that medical care providers have remained stable throughout the pandemic. There are two big hospitals in town: Rush Copley and Amita Mercy. Amita-Mercy CEO Richard Roehr says the two hospitals have worked in tandem with the city to monitor occupancy. And he says Amita benefits from being part of a 19-hospital system throughout Illinois.
"We haven't seen a major scale uptick in cases, but its been pretty steady and we've managed well," Roehr said. "Being part of a larger system, we certainly have access to resources that can be shifted around the larger system."
Follow Paris Schutz on Twitter: @paschutz
---
Community Reporting Series
"Chicago Tonight" is expanding its community reporting. We're hitting the streets to speak with your neighbors, local businesses, agencies and leaders about COVID-19, the economy, racial justice, education and more. See where we've been and what we've learned by using the map below. Or select a community using the drop-down menu. Points in red represent our series COVID-19 Across Chicago; blue marks our series "Chicago Tonight" in Your Neighborhood.