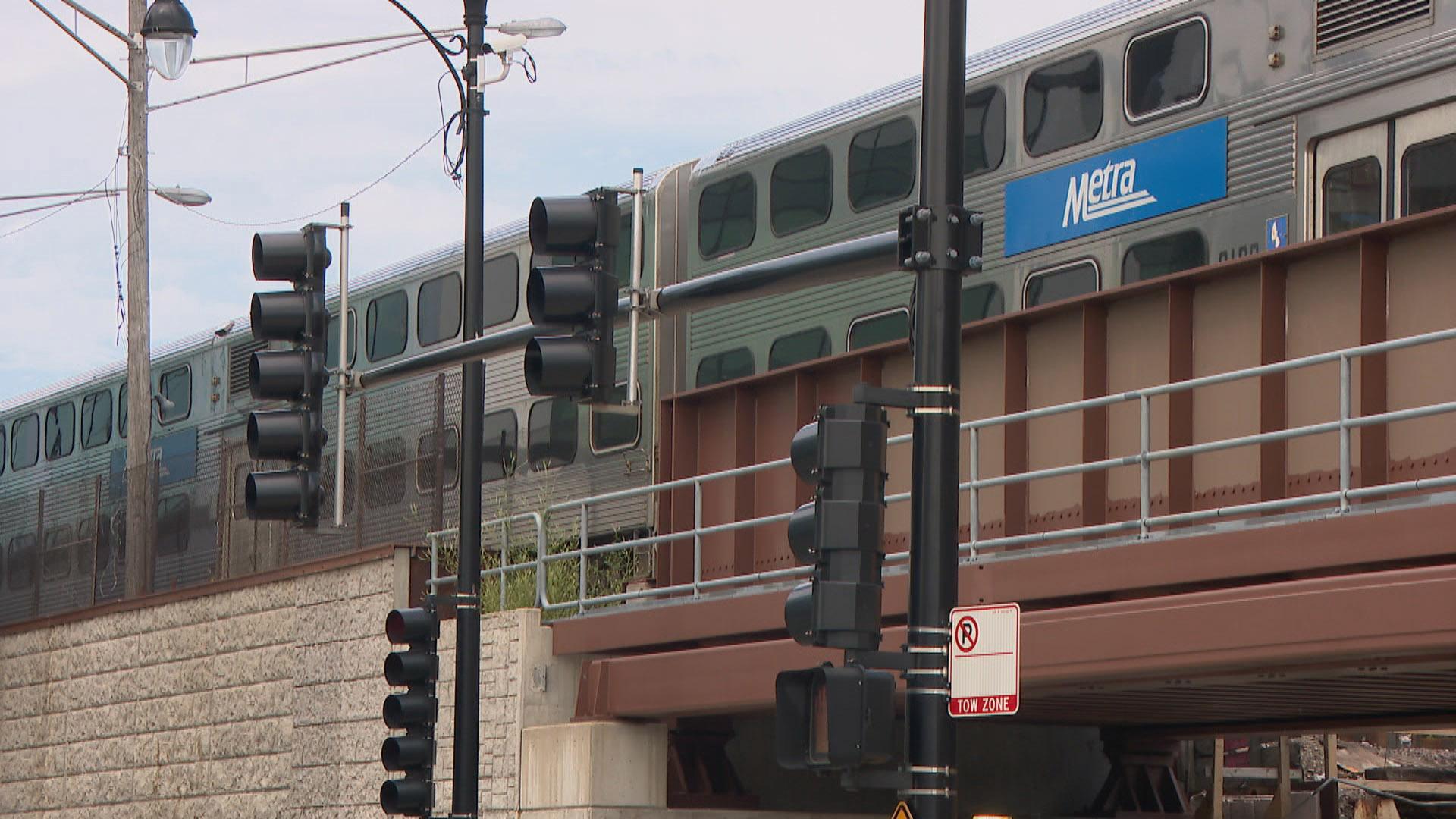 (WTTW News)
The federal bailout money coming to the Chicago area probably won't be enough to cover Metra's budget shortfall this year and next. That was the message from the commuter rail agency during a virtual meeting of the board on Wednesday.
"We have just been crushed" by the coronavirus, said Metra CFO Tom Farmer. The agency has seen ridership drop as much as 97% during the pandemic.
Farmer outlined projections that show a $331 million drop in sales tax funding and revenue from passenger fares in 2020 and a $204 million drop in 2021. Since Metra expects to get about $400 million in CARES Act funding, that means a gap of $135 million, though Farmer stressed that because of the fluid nature of the COVID-19 pandemic, the agency expects many of its projections could turn out to be wrong.
"We just don't know how wrong and in which direction they're wrong," Farmer said. "(But) we all have to remember: commuter rail will not be the same after COVID-19."
Metra expects a "new reality" as the country begins to emerge from the worst of the pandemic, with ridership not returning to 2019 levels for one to three years, if ever. Farmer said extended, widespread unemployment and continued working from home could depress ridership. Current Metra customers may opt to drive instead of take the train, or could move into the city closer to their jobs. (Conversely, he said people who feel cooped up in city apartments during the stay-at-home order might move to the suburbs in search of more space and offset lost riders.)
Metra CEO Jim Derwinski said the agency is already making plans to get more information on rider behavior and will aggressively market to get people back on trains. And he outlined the steps the agency has taken to ensure safety amid the public health crisis, including stepped up cleaning and limiting the number of riders per car.
The board of directors for suburban bus agency Pace also met Wednesday, and outlined the safety steps it's taken to protect passengers and bus operators. Since the stay-at-home order was put into effect, Pace has seen a steady rate of 27,000 to 28,000 trips per day – which executive director Rocky Donahue says is the first time in history Pace is carrying more passengers than Metra, and highlights the agency's importance as the only way for many of its customers to get around.
Donahue also said Pace has been in conversation with the RTA and the governor's office about easing the restrictive farebox recovery ratio that critics say hamstrings Pace, CTA and Metra budgets. That ratio means that by law, half the revenue those transit agencies take in must come from fares, a higher benchmark than many transit peers.
Donahue said it's possible the state legislature will take action to suspend that requirement. If not, he said RTA appears willing to allow the federal bailout money to count as revenue.
---