There's a feeling of trepidation in the densely packed Northwest Side neighborhood of Albany Park. Residents, businesses and social service agencies are waiting to see what happens when restrictions put in place to curb the spread of the virus are lifted.
One of the city's most ethnically diverse neighborhoods, Albany Park has historically been one of the centers of Jewish life in Chicago, but in recent decades it has become home to Middle Eastern immigrants and a sizable Latino population, which includes a large number of undocumented immigrants.
More from the neighborhood: Ald. Rodriguez Sanchez on How COVID-19 is Impacting Albany Park Residents
It's a neighborhood full of affordable housing, but one also facing gentrification, as multifamily apartment buildings are converted into single family homes. That has threatened the resiliency of some longtime residents, many of whom work in the service industry and have been laid off. Many are now choosing between paying rent or other bills. The problem is compounded for undocumented immigrants who cannot collect unemployment or stimulus checks.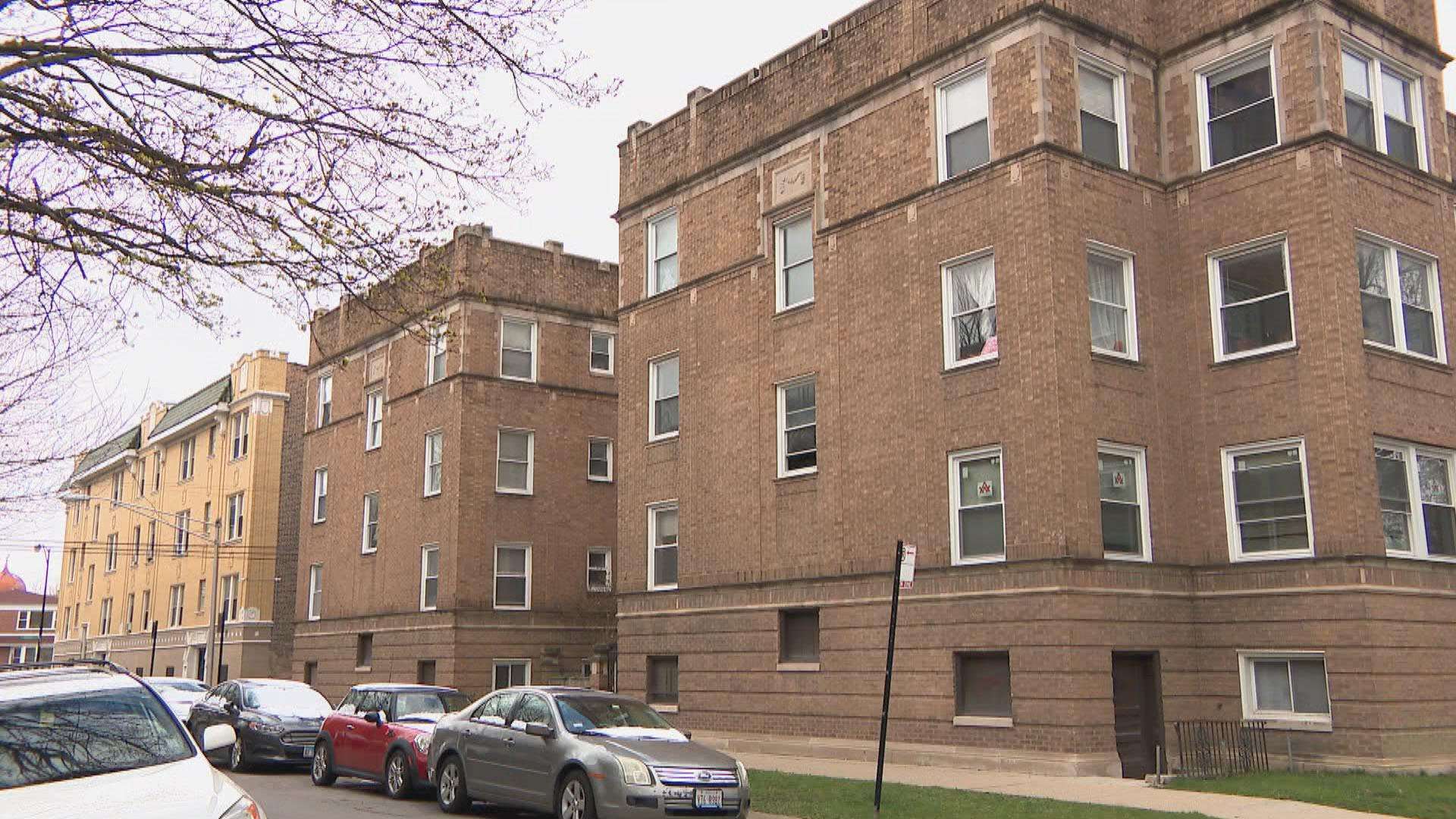 Albany Park (WTTW News)
Merced lives in a two-bedroom apartment in the neighborhood with her four children. To make money, she and her daughter Alexandra deliver groceries to seniors. But Merced says she will be unable to pay her rent for the month of May.
"What can we do? Nothing except wait for public officials, the mayor, they have to have some solution fast," she said. "Many people are getting desperate that they won't be able to buy food."
Merced says she's also concerned about Alexandra's schooling. She does not own a computer and must complete her grammar school lessons on her phone.
"It's difficult using the phone," Alexandra said. "If you don't understand something, you have to text the teacher. It's not the same as you being able to speak to your teacher."
The issue of affording rent and paying bills is playing out all over the community, as neighborhood organizations like Communities United look for solutions.
"The number one concern that people have is, how are they going to pay their rent?" said Diane Limas, chairman of Communities United. "The reality of families becoming homeless is a true reality to them. Second thing is, when can we go back to work? Knowing that some of these hospitality jobs that were there before might not be there now. So we are an organization that talks to people about their stresses and what is the solution we can come to together?"
But Limas says the only solutions right now involve connecting residents with other social service providers and getting their stories on the radars of public officials.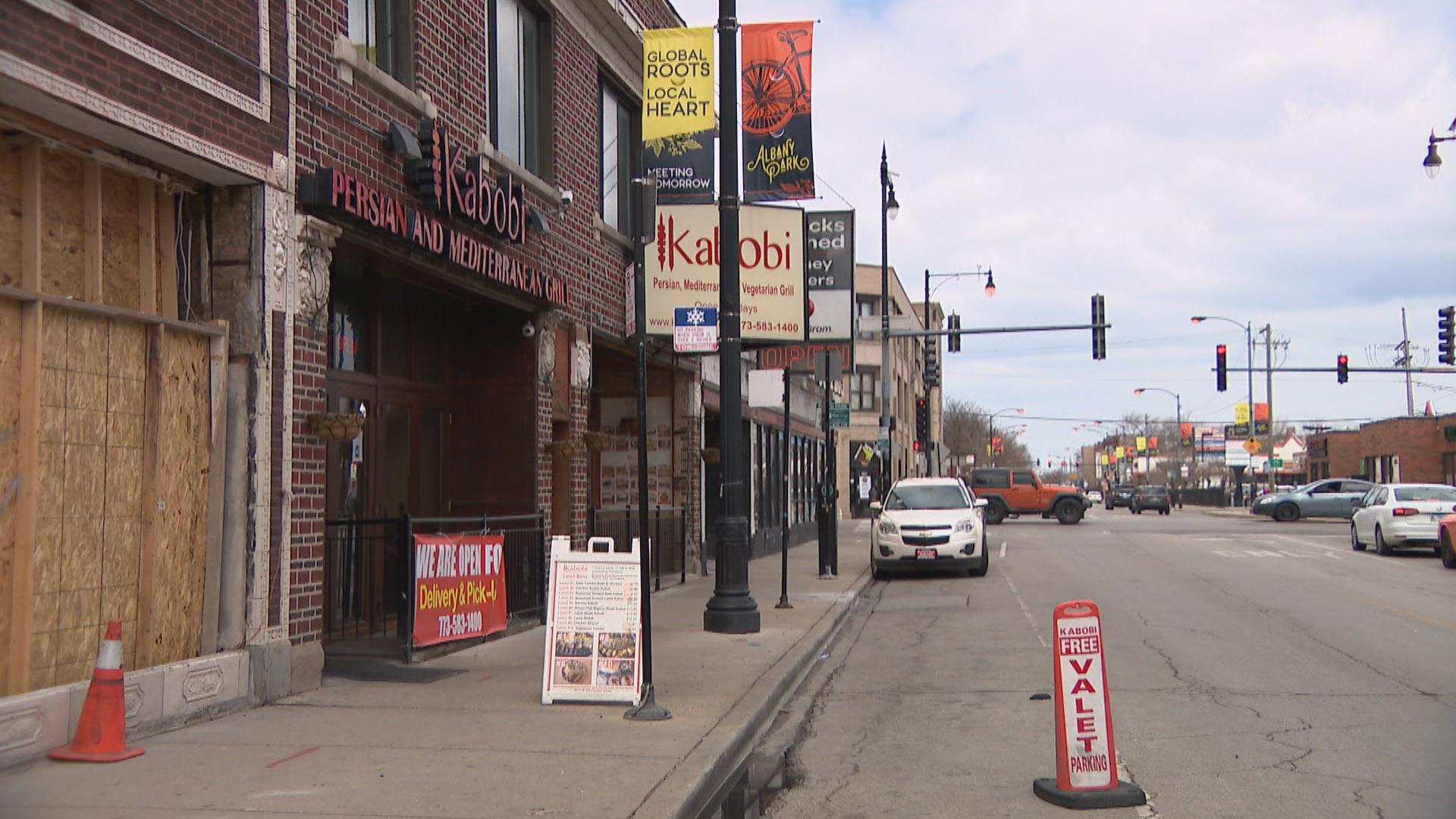 Albany Park (WTTW News)
Communities United and other organizations form the connective tissue of Albany Park, as do community health providers like the Erie Family Health Center. Kelly Klingensmith, senior manager of operations at Erie's Foster Avenue Health Center, says the organization has switched mostly to telemedicine except when dealing with emergencies. She says they continue to treat patients for a range of issues, and says they are a friendly place — especially for undocumented immigrants who might experience COVID-19 symptoms.
"We have a lot of providers that know these people tend to have situations where they might feel uncomfortable," Klingensmith said. "So they're doing general outreach to touch base with them to make sure they're doing OK, and to let them know that, even though this is a stressful time, they should still seek the care they need, and their status around documentation does not matter."
Local business is also essential to Albany Park. There is a wide array of restaurants and food stores, predominantly serving Central American and Middle Eastern cuisine. Some have shut down completely while others are limited to takeout, but the local chamber of commerce admits that it will take a community effort to restore what's been lost.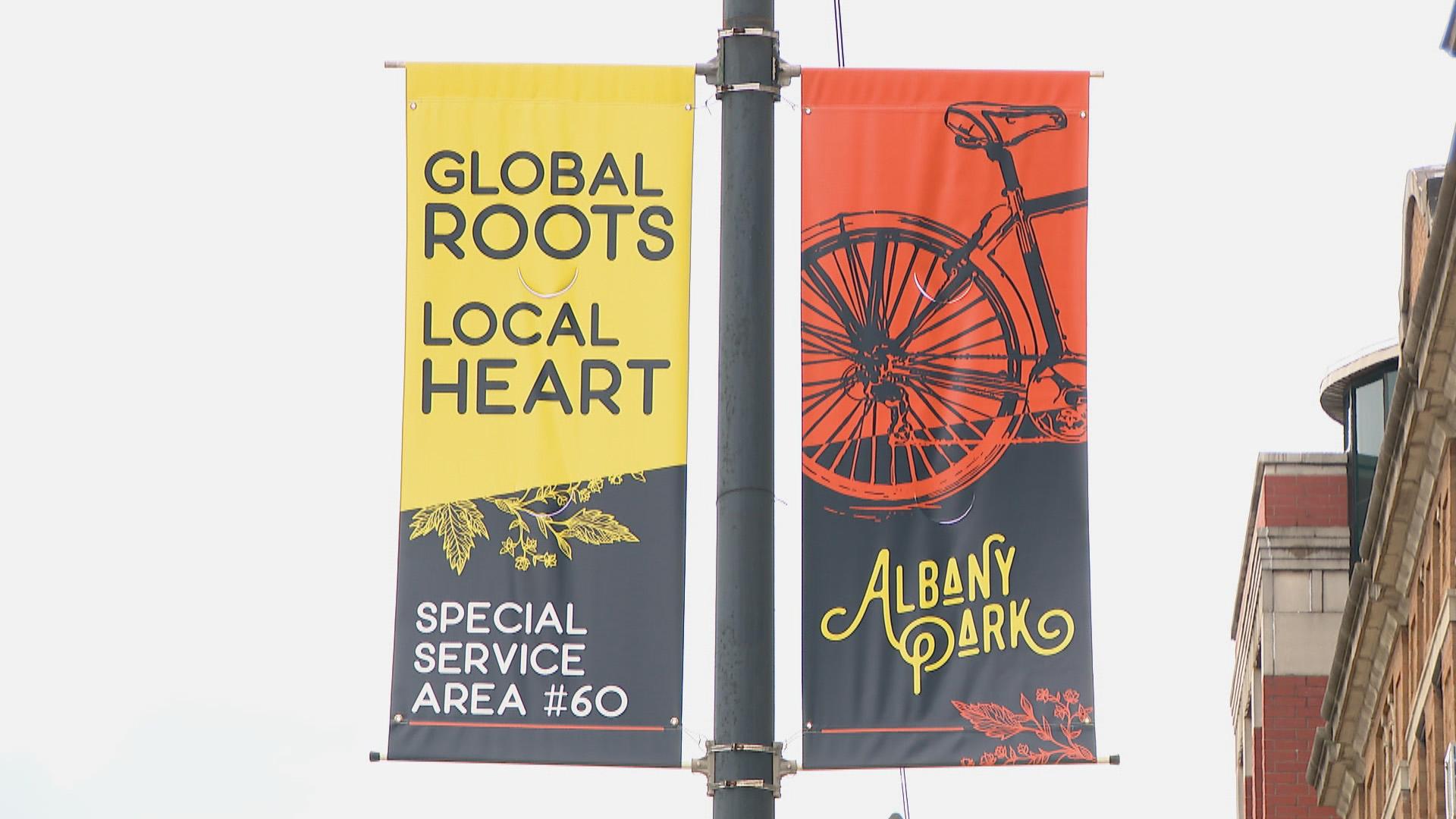 Albany Park (WTTW News)
"You can get a taste of the global options in one neighborhood, in one district," said Dalia Aragon, economic development and housing coordinator for the Albany Park Chamber of Commerce. "We're working tirelessly to connect them to resources, funds, programs, put together campaigns to promote them as much as possible, so they can survive this and we can come back together and rebuild Albany Park."
Aragon says businesses have banded together to help each other out. For instance, a local donut shop is selling coffee from a local coffee brewer.
And the neighborhood also features some brand new businesses that have attempted to hold their grand openings during the shutdown.
In recent weeks,The Dukan International Market, which sells Middle Eastern and Mexican groceries, moved one block north from its location on Kedzie Avenue into a new building.
The owner, Weseem Hashlemoun, says he lost money on the new venture, but that he wanted to go forward with the opening anyway.
 "It wasn't easy, but we thought that the neighborhood needs it," Hashlemoun said. "With whatever's happening, we figured we have to stay open."
Follow Paris Schutz on Twitter: @paschutz
---
Community Reporting Series
"Chicago Tonight" is expanding its community reporting. We're hitting the streets to speak with your neighbors, local businesses, agencies and leaders about COVID-19, the economy, racial justice, education and more. See where we've been and what we've learned by using the map below. Or select a community using the drop-down menu. Points in red represent our series COVID-19 Across Chicago; blue marks our series "Chicago Tonight" in Your Neighborhood.