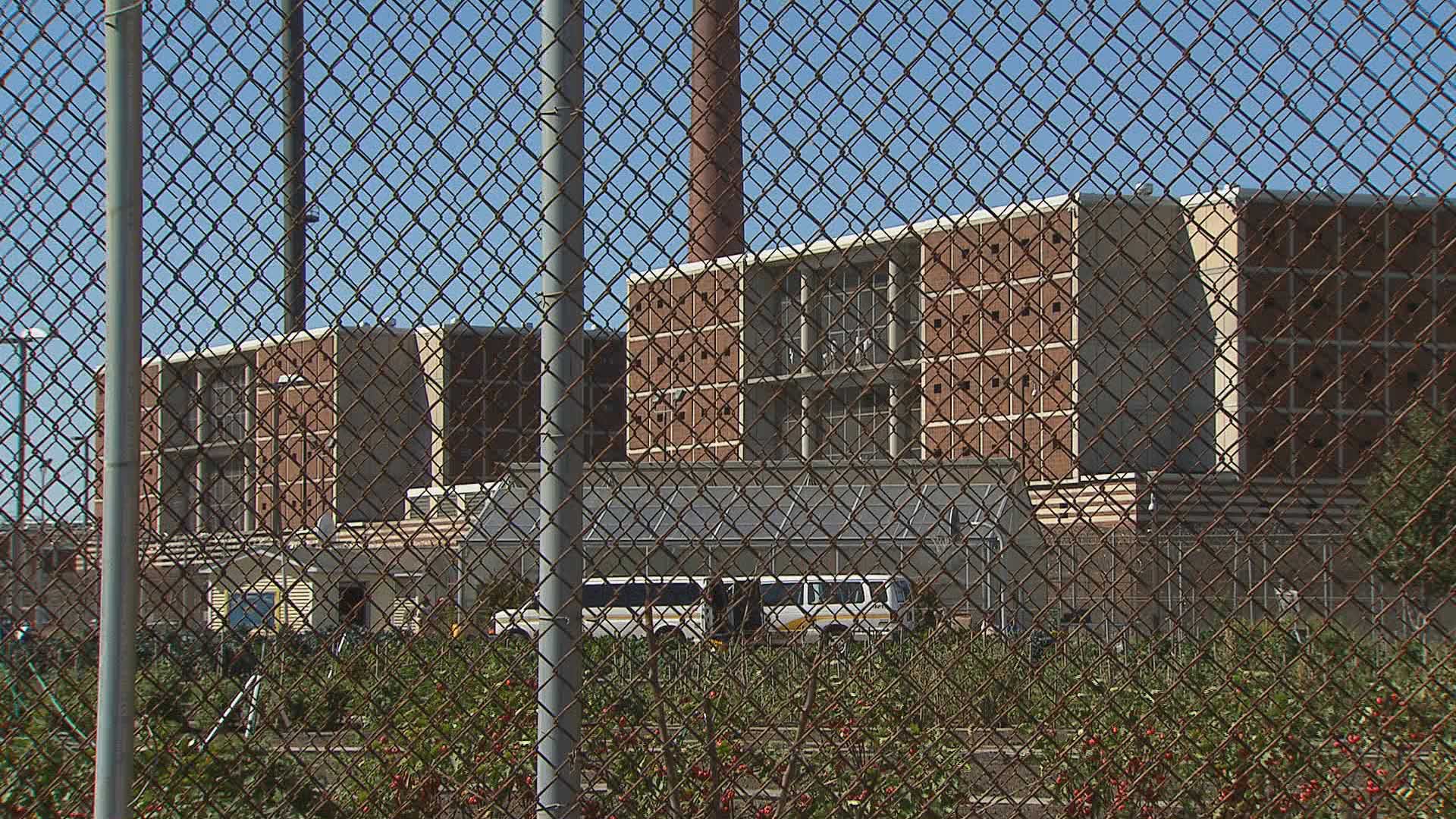 (WTTW News)
The Cook County Sheriff's Office says its current supply of surgical masks for detainees and employees could run out within the next week, while the union representing staff at the Cook County Jail is calling for a ban on an "inadequate" thermometer that's currently being used to take the temperature of everyone entering the facility.
A federal judge last week ordered Sheriff Tom Dart to enforce social distancing among detainees in the jail and provide them with hand sanitizer and masks. In a subsequent filing published Tuesday, Dart's office said it has begun complying with that order, though it estimates its supply of surgical masks for quarantined detainees and employees will run out in "six to seven more days."
"As the Sheriff stated to the Court at the April 4, 2020 hearing, supply issues remain regarding surgical masks," Dart's attorneys wrote in the status report. "The Sheriff's Office continues to request PPE from the Federal Emergency Management Agency and the Illinois Emergency Management Agency."
As of Sunday, the Sheriff's Office had ordered an additional 50,000 non-PPE cloth masks. Though it hasn't yet received confirmation it will receive those masks this week, "if they do arrive and in the numbers discussed, the Sheriff's Office calculates it will be able to provide all quarantined detainees with a new surgical mask daily until June 2020."
Meanwhile, the Teamsters Local 700 said Monday that staffers at the Cook County Department of Corrections have been told to use thermometer guns to test people for fevers, a possible symptom of COVID-19. But the union has now learned those guns are designed to take air temperatures, rather than the temperature of a person, prompting calls for a ban.
"This is yet another example of the Sheriff's complete disregard not only for our members' safety, but also that of the public who visited the jail during that time," Teamsters Local 700 President Ramon Williams said in a statement.
"As we continue to fight for the proper personal protective equipment for all members at the jail, at least these unreliable temperature screenings have been stopped. What the Sheriff thought would be a good enough solution to combat the virus spread was clearly a failed attempt."
A spokeswoman from Dart's office did not respond to a request for comment Tuesday.
The union had previously complained its members did not have adequate access to personal protective gear or hand sanitizer while working around detainees in one of the largest clusters of coronavirus cases in the country. Dart had denied those claims.
To prevent spread of the virus within the jail, the Sheriff's Office suspended detainee visits and created housing tiers for new inmates booked at the jail. It also added 500 beds of isolation housing in an "inmate bootcamp" located away from the main jail campus to help relieve pressure on the jail's Cermak Hospital.
As of Tuesday evening, 196 correctional officers at the Cook County Jail have tested positive for COVID-19, along with 38 other Cook County Sheriff's Office employees. There are also 179 detainees at the jail who are currently positive for COVID-19, and 144 others who are no longer positive and are being monitored at a recovery facility at the jail.
Over the weekend, a third detainee at the jail with COVID-19 died. Nicholas Lee, 42, was pronounced dead Sunday morning at Stroger Hospital. He had been hospitalized since the week prior when he was first diagnosed.
Detainee Leslie Pieroni, 51, was pronounced dead last Thursday evening. The family of 59-year-old Jeffrey Pendleton, the jail's first detainee to die of COVID-19, filed a lawsuit against Dart last week, alleging Pendleton was shackled while at Stroger Hospital, which they claim was "excessive, caused gratuitous pain, and violated his constitutional rights."
Contact Matt Masterson: @ByMattMasterson | [email protected] | (773) 509-5431
---