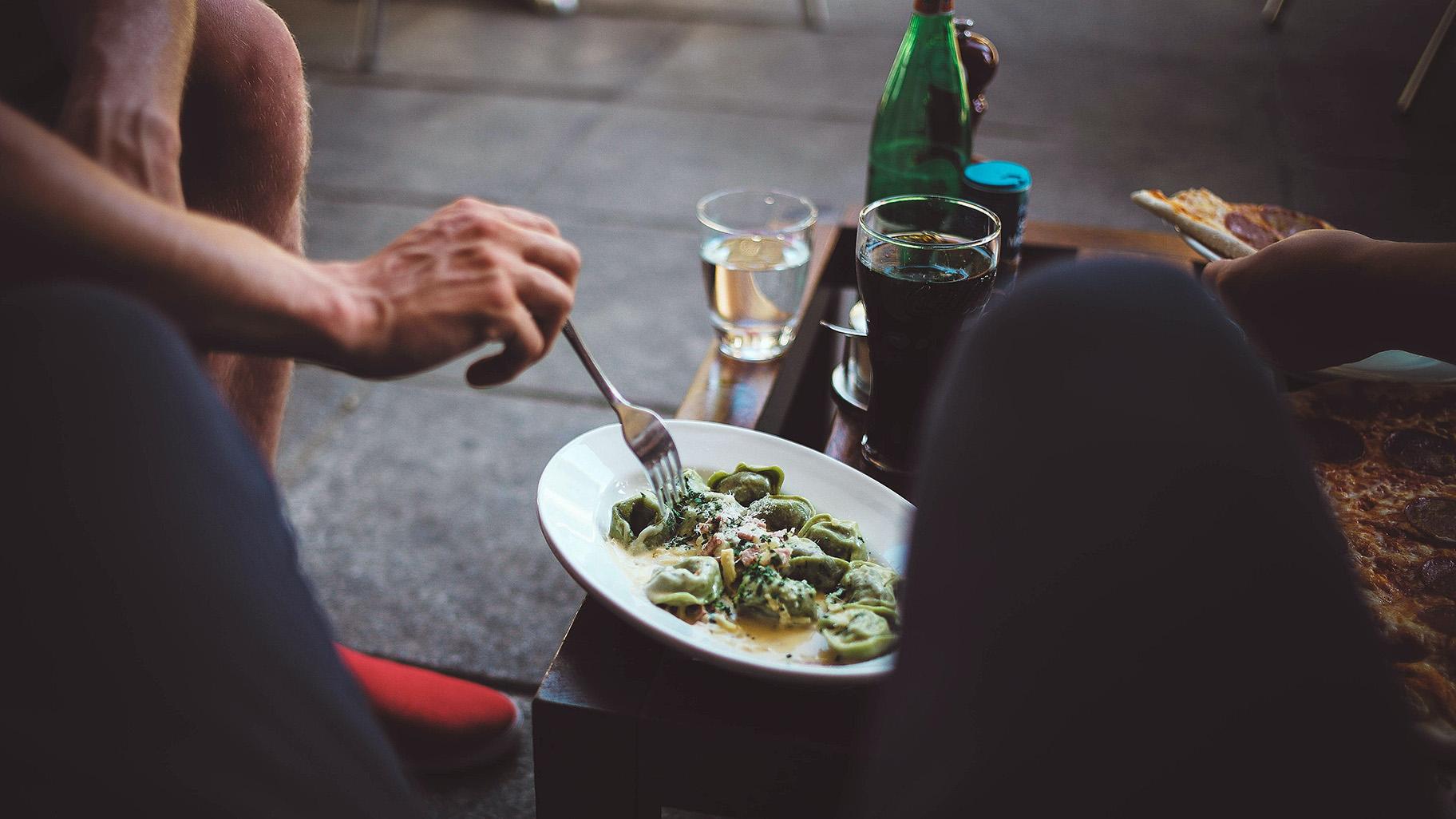 (Photo by Igor Miske on Unsplash)
Sharing a meal, attending a funeral and celebrating a birthday. In the midst of the COVID-19 pandemic, these otherwise innocuous activities could facilitate the spread of the highly contagious virus, according to a new report that details a multifamily cluster of cases linked to one patient in Chicago.
The report by the Centers for Disease Control and Prevention describes a cluster of 16 confirmed and probable COVID-19 cases, including three deaths, "likely resulting from one introduction." 
Within a span of three weeks, a patient "was apparently able to transmit infection to 10 other persons, despite having no household contacts and experiencing only mild symptoms for which medical care was not sought," the report states. "Extended family gatherings including a funeral and a birthday party likely facilitated transmission of SARS-CoV-2 (the formal name for COVID-19) in this cluster."
Patients ranged in age from 5 to 85 years old, and those who died were all older than 60 and had at least one underlying cardiovascular or respiratory medical condition, according to the report's findings.
While the CDC calls this a "super-spreading event," Chicago Department of Public Health Chief Medical Officer Dr. Jennifer Layden downplayed that notion. "I don't think it's a super-spreader. It's just that the general population is susceptible because it's a novel virus," she said. "Everyone is vulnerable because no one has been exposed to the virus before."
She says the report is just one example of how transmissions occurred across Illinois and the U.S. before social distancing guidelines and stay-at-home orders were put in place. "These types of transmissions occur in all sorts of settings. The more interactions individuals have with others, the more chance of spread," she said. "This is why sheltering in place and canceling large events is so important."
Illinois Department of Public Health Director Dr. Ngozi Ezike has repeatedly urged everyone to follow social distancing guidelines and adhere to the governor's stay-at-home order.
"I've heard of people saying, 'Oh, I'm young. I'll be fine.' It's not enough to say that. Because while you might be fine, the person you infect might not be as fine. And so I'm begging and urging people to look beyond themselves," Ezike said during a press conference Thursday. "Think beyond your immediate family if you think nobody is at high risk, just remember there are those who contracting the virus from you it could literally end their lives."
How the virus spread
According to the report, a man who had mild respiratory symptoms and had recently traveled out of state took part in numerous social gatherings in the Chicago area in February, well before Gov. J.B. Pritzker's stay-at-home order was announced on March 20.
The timeframe kicked off with a three-hour takeout meal with two family members that included the use of common serving dishes, according to the report.
At a funeral the next day, which lasted about two hours and included a potluck-style meal, the man reported "embracing family members of the decedent," including at least four of whom developed COVID-19, according to the report. One of the patients was hospitalized, placed on a ventilator for acute respiratory failure and later died, the CDC reported.
Three days after the funeral, the man, who was still experiencing mild respiratory symptoms, attended a birthday party attended by nine others. Within a week of the party, seven people developed COVID-19, including two patients who were hospitalized, required the use of a ventilator and later died, according to the report.
Some of the birthday party attendees who developed symptoms spread the virus to others, including household contacts, a family member, a church attendee who was a health care worker, and home care professional, according to the report.
"The study is really a depiction of the different ways people congregate and can be in close contact with each other. (Close contact) isn't just your partner you live with. It's being at an event for several hours, sitting at a table, sharing utensils," Layden said. "All (these) different forms of close contact increase the risk of potential exposure (of the virus) and transmission to another."
Even small gatherings within the CDC's guidelines of fewer than 10 people can pose a risk, as evidenced by this study.
"There doesn't have to be a congregation of 10 or more people to allow for transmission. If someone has an infection or has been exposed, they can transmit it to other people … and there's a greater chance of that occurring if they're in close proximity with each other," she said. That's why it's so important to follow social distancing guidelines and other public health recommendations, like washing your hands often and cleaning high-touch objects frequently, she added.
Contact Kristen Thometz: @kristenthometz | (773) 509-5452 |  [email protected]
---
---