The coronavirus has effectively shut down what locals describe as the world's largest contiguous LGBTQ neighborhood. 
On a typical Thursday night, businesses in the East Lakeview strip of Halsted Street would be full of people checking out the dozens of restaurants, bars and clubs. These establishments are more than just places of entertainment, they're community anchors in a neighborhood that sees itself as a place of acceptance for people who might have not been accepted elsewhere. So the shutdown has not only hurt the local economy, but the sense of community.
"We definitely need to keep our street vibrant and healthy, because it tells people who we are," said Ramesh Aryanayakam, president of the Northaslted Business Alliance. "It says we're where people come as a place of refuge."
Aryanayakam also owns the popular Kit Kat Lounge, which regularly stages drag shows and other performances. He says the neighborhood residents who work in the performance industry have been devastated by the shutdown.
"Boystown is known as a place for great entertainment," he said. "We have our divas at the Kit Kat Lounge, most places have drag shows, entertainment, DJs. They're all out of work," he said.
Aryanayakam says small businesses in the neighborhood have lost anywhere between 70% and 80% of their normal income. The Chicago Diner, a local staple that is celebrating its 37th anniversary this week, has been able to keep on most of its staff members that have expressed a desire to keep working. Partner Michael Hornick says he has applied for the federal Paycheck Protection Program, a forgivable loan fund offered by the federal stimulus to encourage businesses to keep workers employed. But he says that can only carry his business so far.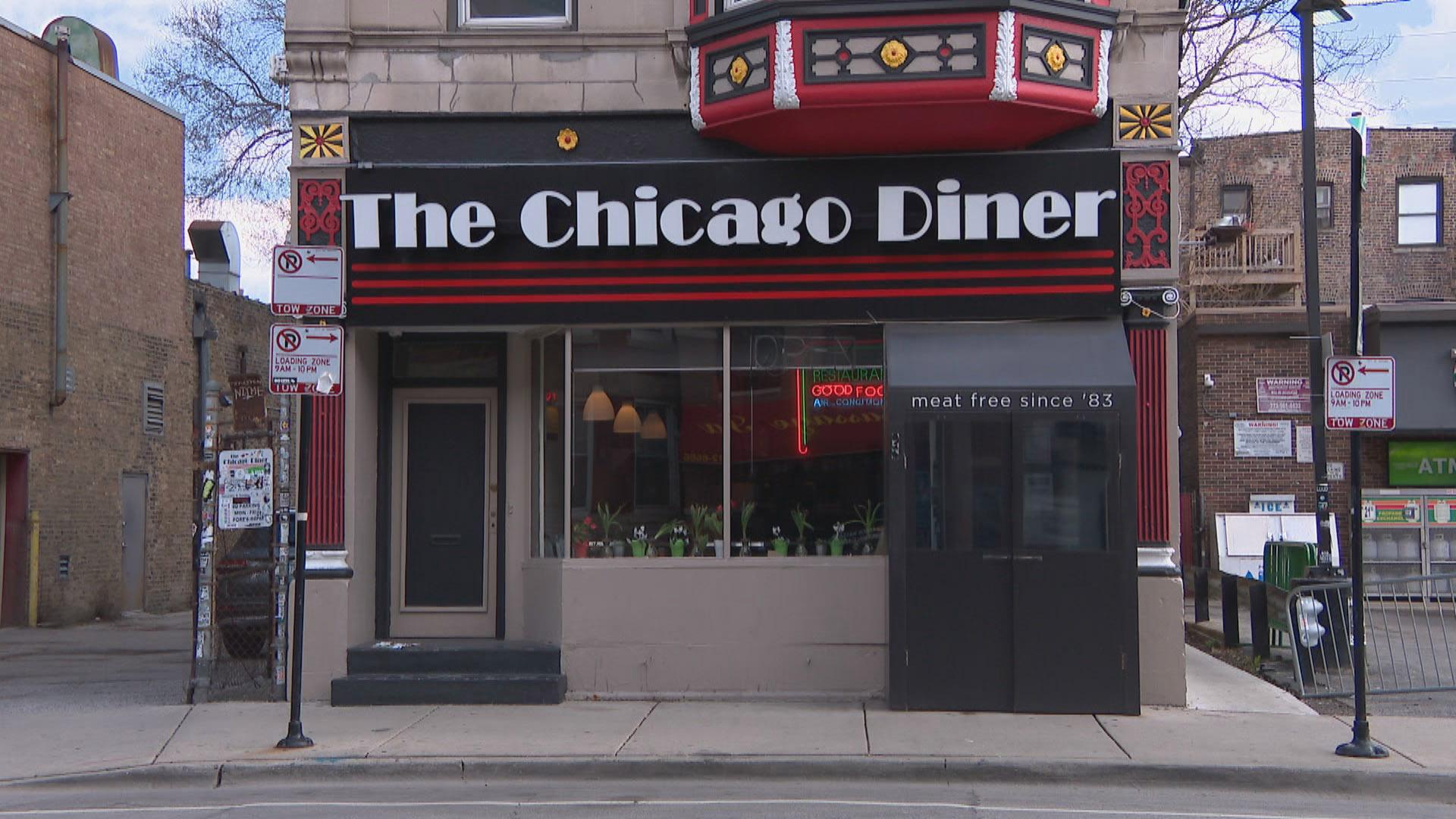 (WTTW News)
"Our application has been processed, but that doesn't mean that the money's there yet,"Hornick said. "And there's a lot of question of how and when it can be used. We know it's eight weeks of payroll, but we don't know when that starts. And if we use that during this shutdown when business is really low, it's really hard to know what's going to happen in the summertime."
Hornick says the money provided by the PPP would be less per employee then what they are collecting in unemployment checks, presenting the unusual situation that they would be taking a pay cut to return to work.
Boystown also gets a major economic boost each year from the myriad street festivals it stages, from Pride Fest in June to Market Days in August. But on Thursday, Gov. J.B. Pritzker dashed any hopes people have of congregating in large numbers over the summer, saying he would advise organizers to cancel any festivals or large gathering.
"It's huge for the businesses, it's a time we can save money for the winter when it's slow," Aryanayakam said. "And now we're just going to be stagnant."
The alliance has urged businesses and residents alike to keep up to speed with COVID-19-related news in the neighborhood on its website, www.northalsted.com
Boystown is also home to religious institutions and social service agencies that focus their work on LGBTQ issues. The Night Ministry operates a youth homeless shelter called the Crib out of the Lake View Lutheran Church on Addison. It houses around 21 homeless youth per night – most of them LGBTQ – and provides them with three meals per day. President and CEO Paul Hamann says they've enacted strict social distancing rules, and they've been able to use more parts of the church since there are no religious services taking place. He says that 40% of all homeless youth in Chicago and across the country are LGBTQ – a hugely disproportionate number. Many have left home because they've been kicked out or not accepted by their families. So the Crib has had to expand its services during the pandemic.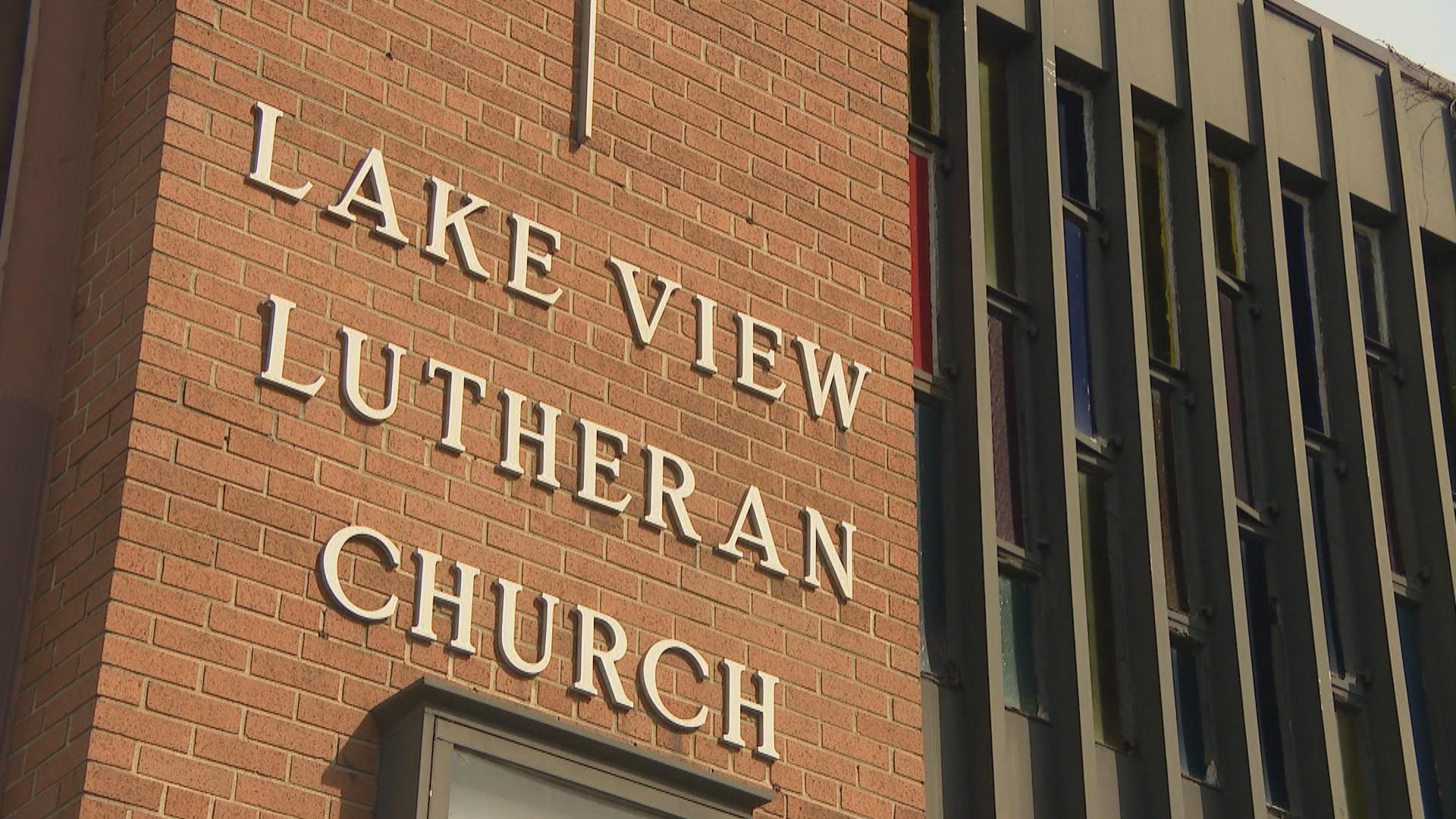 (WTTW News)
"We are open 24/7 now for people to shelter in place," said Hamann. "What we're seeing now is a heightened sense of anxiety, life for the young adults we serve, especially LGBTQ youth, has a lot of anxiety and uncertainty associated with it anyway. And then to add a pandemic, it just increases that anxiety. So it's important to have a place you can be rooted in this time of crisis."
And Lakeview, like many neighborhoods along the lake, is overwhelmingly made up of multi-unit buildings and high-rises. That means hundreds of people live in close proximity and use common areas like lounges and workout rooms.
One manager who runs a high-rise on the 3900 block of north Pine Grove Avenue, says her building enacted strict social distancing policies a month ago, and cleans and sanitizes every hallway and common area every day.
"At every entrance you've got hand sanitizing wipes, Kleenex," said building manager Zijada Lavrovic. "In every elevator you have sanitizing wipes, as well as lobby areas. So basically everywhere you go in the building you can physically grab one of these so you don't have to touch any of the hard surface."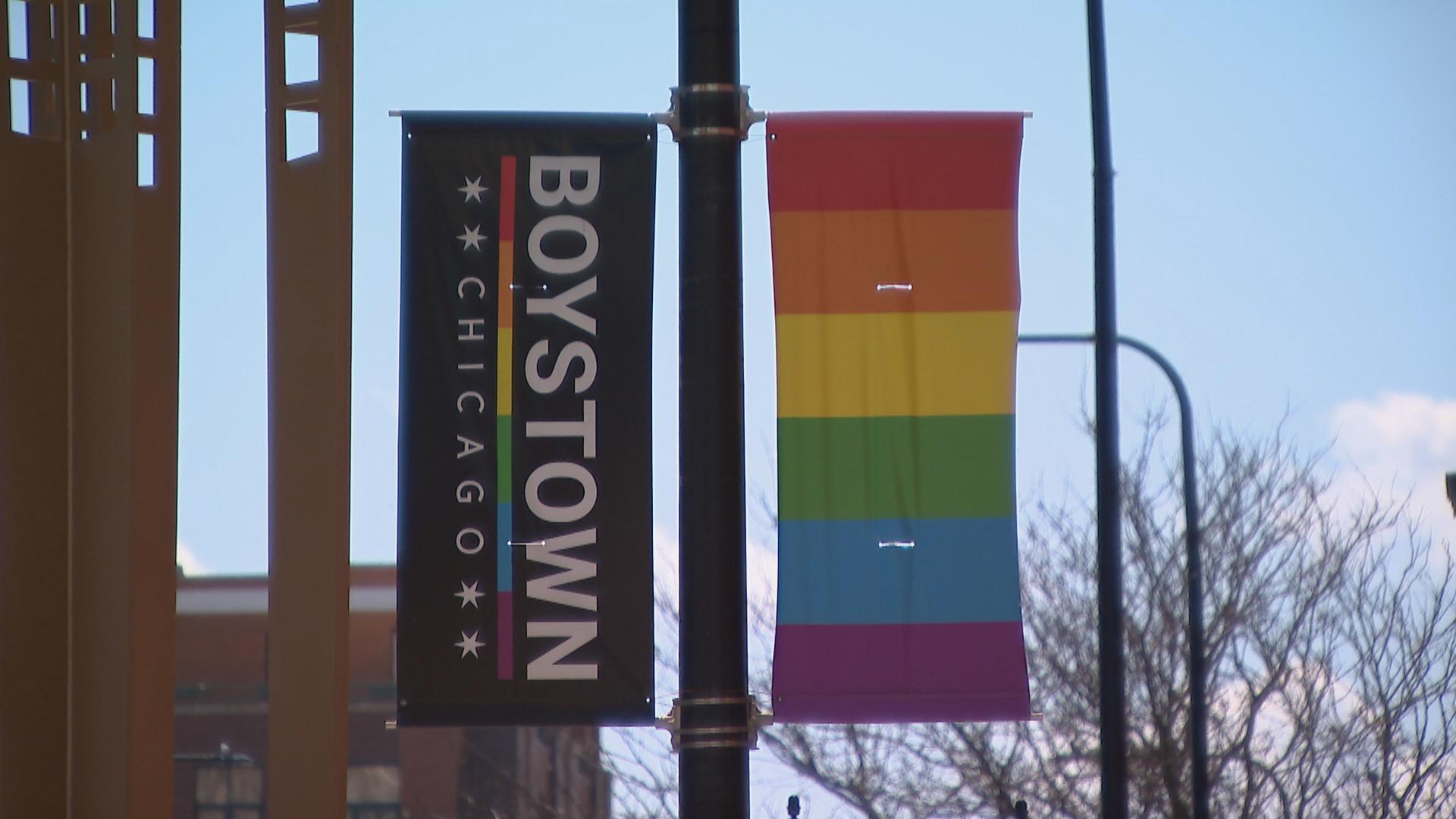 (WTTW News)
But if residents in any multi-unit building in the city are concerned their neighbors have contracted the virus or used any common areas, they will likely be kept in the dark about it, according to city health officials, because of strict privacy laws.
"There remain really strict privacy laws in place around patients who are diagnosed with COVID-19," said Dr. Allison Arwady, commissioner of the Chicago Department of Public Health. "So the health department will have communications with patients or individuals, but there is not automatic notification to a building owner or anyone else who may want to know about an individual situation."
The CDPH website has maintained a page of best practices and guidance for multi-unit building owners and residents that includes constant sanitization of common areas and recommendations for social distancing.
Follow Paris Schutz on Twitter: @paschutz
---
Community Reporting Series
"Chicago Tonight" is expanding its community reporting. We're hitting the streets to speak with your neighbors, local businesses, agencies and leaders about COVID-19, the economy, racial justice, education and more. See where we've been and what we've learned by using the map below. Or select a community using the drop-down menu. Points in red represent our series COVID-19 Across Chicago; blue marks our series "Chicago Tonight" in Your Neighborhood.