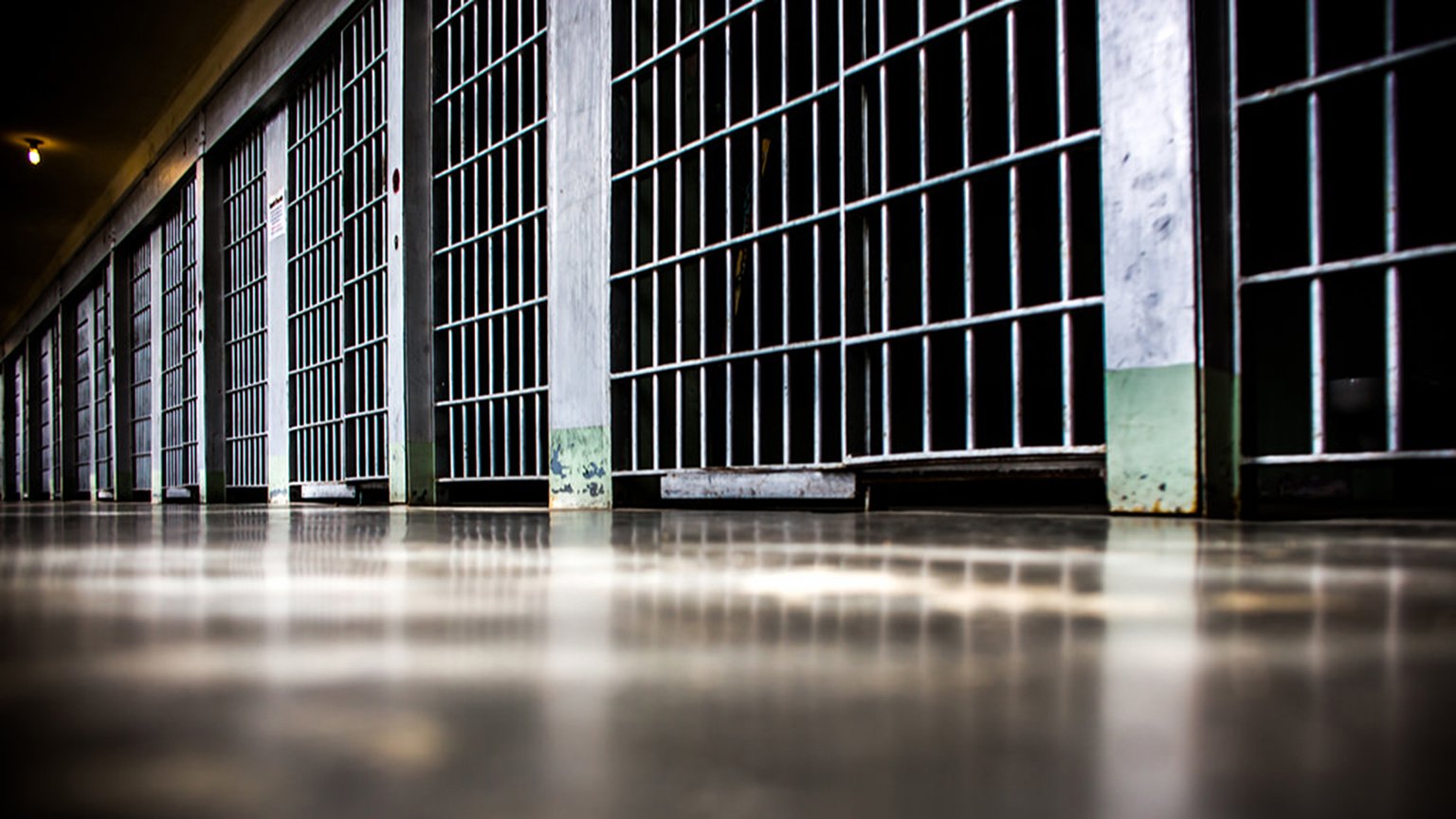 (Thomas Hawk / Flickr)
For the second consecutive year, Illinois saw the highest number of criminal exonerations last year, and once again, that total was driven largely by false convictions tied to a corrupt former Chicago sergeant, according to a new report.
Thirty men statewide were exonerated in 2019 for crimes they did not commit – twice as many exonerations as any other state, according to the annual report published Tuesday by the National Registry of Exonerations.
Eighty percent of those cases came from Cook County, with several tied to Ronald Watts, the disgraced ex-police sergeant who, along with his tactical team, have been accused of manufacturing dozens of drug cases against residents and guests of the Ida B. Wells housing project.
"One reason for the high number of exonerations in Illinois was the inclusion of 14 exonerees from a large group of drug-crime exonerations in Chicago, in the aftermath of a scandal involving corrupt police officers led by Sgt. Ronald Watts, who planted drugs on people after they refused to pay when the officers attempted to extort money from them," the report states.
In our annual report, @exonerationlist found that official misconduct by police, prosecutors, or other government actors accounted for at least 93 exonerations in 2019. Read the full report: https://t.co/F29LUKa3h3 #RegistryReports pic.twitter.com/zi5SIZf3QO

— Exoneration Registry (@exonerationlist) March 31, 2020
---
Watts, Chicago police Officer Kallatt Mohammed and other officers would allegedly demand bribes from people they found around the Bronzeville neighborhood housing project. If they didn't pay up, the cops would allegedly plant felony-level drug amounts on them and lie about it under oath.
He and his team also featured prominently in the registry's previous report, which detailed 31 exonerations that were tied to Watts. Fourteen more of these cases were included in its 2019 report, and already 12 others with convictions tied to Watts have been exonerated in 2020.
"All the cases are different, but in some ways they're all the same," attorney Josh Tepfer, who represented many of these men, said in February. "These were individuals who were visiting loved ones, hanging out, living their lives and they were wrongfully detained for no reason by Watts and (his) team. They weren't doing anything wrong. They were physically harmed, at times, and ultimately they had drugs planted on them."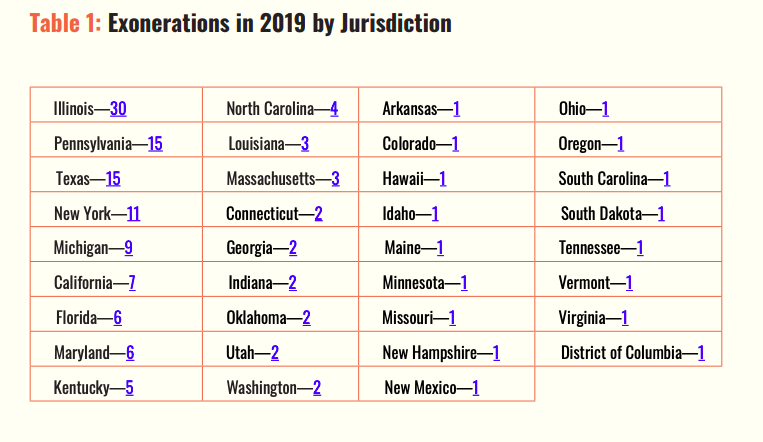 (National Registry of Exonerations)
In 2012, Watts and Mohammed were federally indicted and later pled guilty to taking a bribe from an informant. Law enforcement documents have since revealed that Watts and members of his team were running a "protection racket" for more than a decade, planting evidence and fabricating charges against South Side residents while facilitating their own drug and gun trade.
Along with the Watts cases, the registry's report also details the exoneration of Lee Arthur Hester, who last year was cleared of the 1961 murder of a Chicago elementary school teacher. Hester was 14 at the time of his conviction and was paroled in 1972, but the 58-year gap between his conviction and exoneration is the longest in the registry's records.
Nationwide, there were 143 exonerations last year, according to the report. Beyond Illinois, the state's with the next highest total of exonerations were Texas and Pennsylvania with 15 each, followed by New York (11), Michigan (9) and California (7).
Just over half of all exonerations came on homicide charges, while nonviolent charges made up just 18% of the 2019 total.
According to the report, those exonerated in 2019 lost a total of 1,908 years in prison for crimes they did not commit. That's more than 13 years per person across the 143 exonerations.
"Even those exonerees who did not spend decades in prison suffered terribly," the report states. "Often those relatively minor or long past miscarriages of justice go largely unnoticed, adding insult to injury."
Contact Matt Masterson: @ByMattMasterson | [email protected] | (773) 509-5431
---