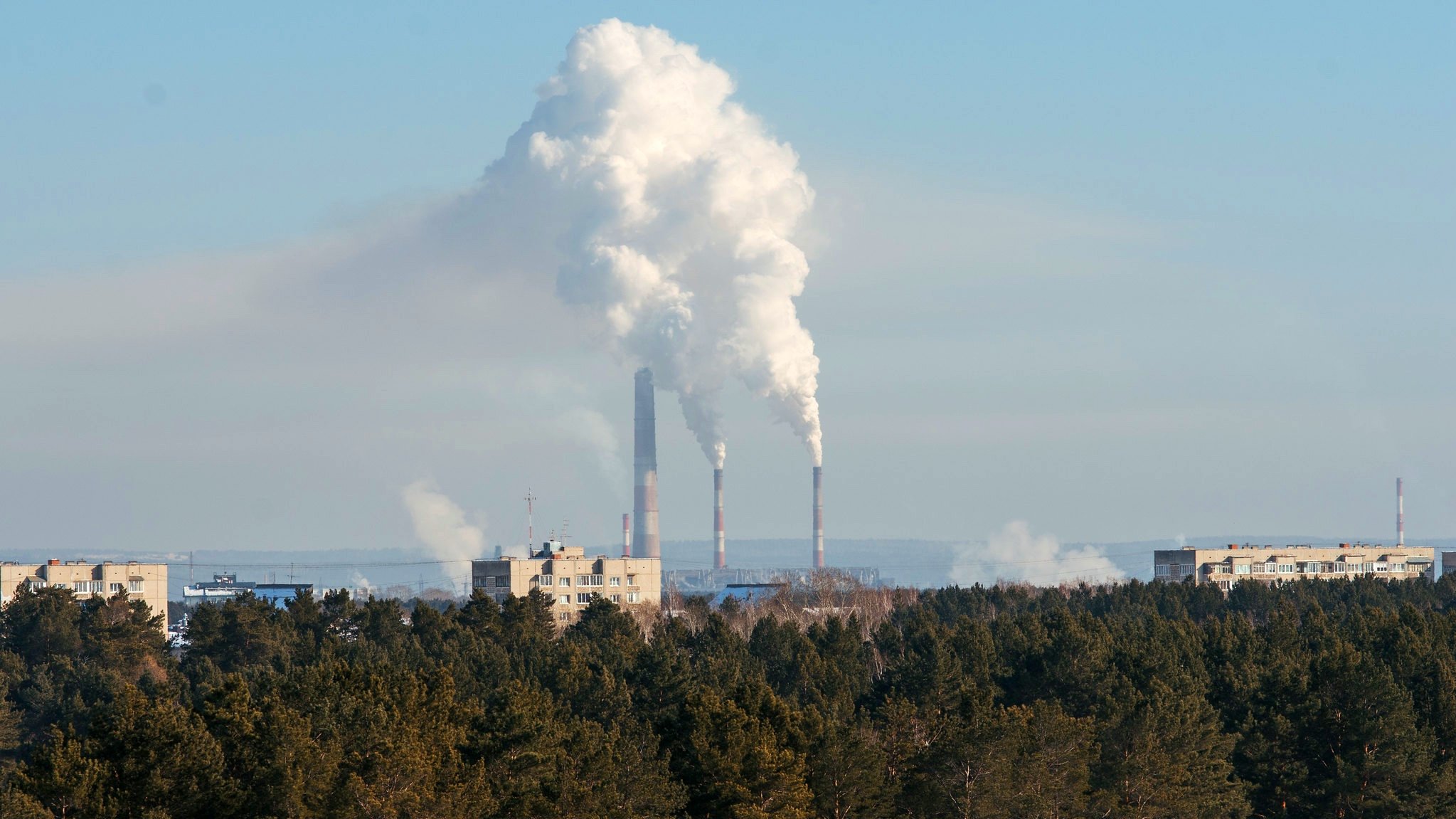 Relaxed EPA enforcement is a license to pollute, environmentalists say. (mvpdv0ra / Flickr)
Citing the COVID-19 pandemic, the Environmental Protection Agency has issued a memo announcing it will relax enforcement of "environmental legal obligations" related to monitoring, integrity testing, sampling, laboratory analysis, training, and reporting or certification, retroactive to March 13.
The agency will not seek penalties for violations in situations in which COVID-19 is determined to have been the cause of the noncompliance, according to the memo.
The leeway is being given in light of potential work shortages and the ability of laboratories to analyze samples and provide results in a timely fashion, the agency stated.
"As a result, there may be constraints on the ability of a facility or laboratory to carry out certain activities required by our federal environmental permits, regulations, and statutes" the memo states. "Finally, these consequences may affect the ability of an operation to meet enforceable limitations on air emissions and water discharges, requirements for the management of hazardous waste, or requirements to ensure and provide safe drinking water. These are very distinct situations that the EPA plans to manage differently."
Environmental organizations at both the national and local level denounced the action.
The Natural Resources Defense Council labeled the temporary policy "an open license to pollute," adding, "We can all appreciate the need for additional caution and flexibility in a time of crisis, but this brazen directive is an abdication of the EPA's responsibility to protect our health." 
In a statement released by the Sierra Club, executive director Michael Brune said President Donald Trump and EPA Administrator Andrew Wheeler were "exploiting this pandemic to make toxic pollution legal. While there may be no limit to the lengths Trump and Wheeler are willing to go for corporate polluters, there is a limit to what the public will allow. This illegal and reckless action will not go unchecked."
The Illinois Environmental Council likewise expressed its outrage: "To be clear, now is absolutely not the time to allow polluting industries to skirt environmental protection laws. This is dangerous and wildly irresponsible, especially as we're seeing stark evidence of the burden of toxic air pollution on vulnerable populations who already struggled to breathe before this virus emerged. People will suffer. Dirty industry will benefit. Plain and simple."
Wheeler fired back on Twitter, calling the New York Times' report on the agency's decision "fake news."
"TRUTH: EPA is working hard to protect public health & the enviro while providing a small degree of flexibility during these extraordinary times," Wheeler wrote.
FAKE NEWS: @NYT is spreading inaccurate info & misleading the public. That's not what America needs right now.
TRUTH: EPA is working hard to protect public health & the enviro while providing a small degree of flexibility during these extraordinary times. https://t.co/ZIPML7Jt0M

— EPA Administrator Andrew Wheeler (@EPAAWheeler) March 27, 2020
---
The policy will be in effect for an undetermined period, after which the EPA said it expects full compliance going forward but will not, in general, ask facilities to catch up with missed monitoring or reporting.
In the meantime, the agency said it will focus on situations that may create an "acute risk or imminent threat to public health or the environment." 
The policy does not exempt companies from their responsibility to "prevent, respond to, or report accidental releases of oil, hazardous substances, hazardous chemicals, hazardous waste, and other pollutants, as required by federal law," according to the memo. 
The EPA specifically addressed concerns about drinking water under the temporary policy. The agency has "heightened expectations for public water systems" and expects operators to continue normal monitoring and testing. In the event of worker shortages and issues with lab capacity, the highest priority will be given to protecting against microbial pathogens. 
"This temporary policy is designed to provide enforcement discretion under the current, extraordinary conditions, while ensuring facility operations continue to protect human health and the environment," Wheeler concluded in a statement.
Contact Patty Wetli: @pattywetli | (773) 509-5623 |  [email protected]
---