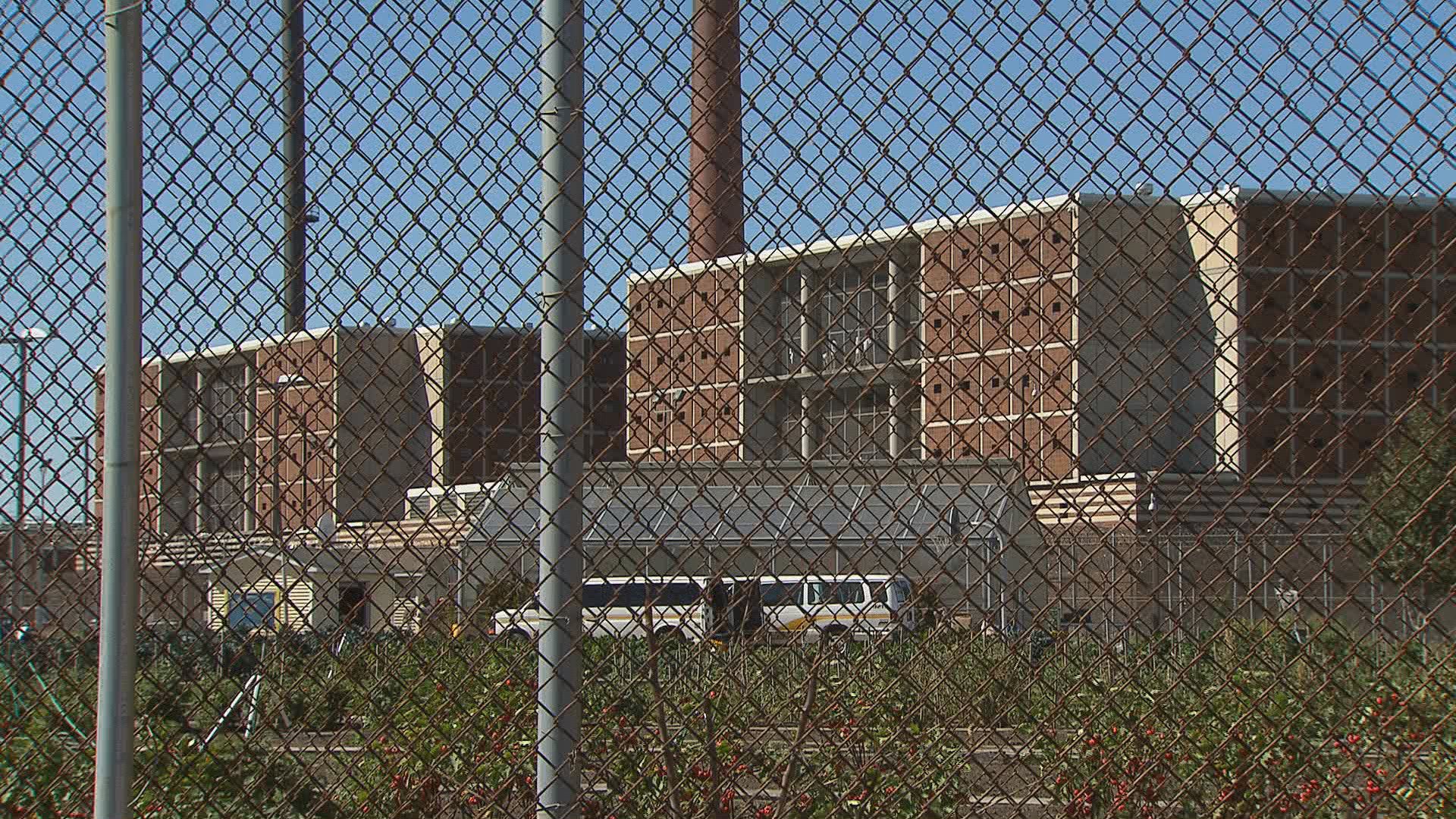 (WTTW News)
A correctional officer who works in the Cook County Jail has tested positive for COVID-19, prompting additional calls for the mass release of some detainees by activists who want to prevent an outbreak within the jail.
Cook County Sheriff Tom Dart on Sunday announced that the officer, who had worked recently inside the jail's Cermak Hospital and its Residential Treatment Unit, had tested positive for the new coronavirus, becoming the first person at the jail to contract the virus.
That officer is under a 14-day quarantine at home, and the Sheriff's Office said it has also ordered a "small number" of other jail staff who came into contact with that officer to stay at home as a precaution. None of those other employees have displayed any symptoms of COVID-19, according to officials.
"The Chicago Department of Public Health advised that these employees could have come to work if they were asymptomatic," the Sheriff's Office said in a statement, "but out of an abundance of caution, the Sheriff's Office told the employees to self-quarantine at home for 14 days."
By Monday afternoon, Dart's office announced that two detainees at the jail, including one held in an area where this correctional officer worked, had tested positive for COVID-19.
Dart's office last week said it has placed a "high priority" on reducing the number of nonviolent, low-level offenders in its custody. As of Friday, the jail's population sat at nearly 5,500 detainees.
Already, criminal justice reform activists have called on Dart to release large swaths of the jail population as a health safety precaution.
The Chicago Community Bond Fund, a largely volunteer organization that helps cover bond costs for those who can't afford it, previously penned an open letter to Cook County officials, calling the ongoing incarceration an "unacceptable risk to every incarcerated individual as well as public health."
In a new statement published Sunday evening,the bond fund urged that "time is running out."
"It is more urgent than ever that we begin decarcerating the jail to protect the lives of everyone there and the public," its statement reads. "The lack of action from our county officials is unacceptable. Unless thousands of people are released, the inevitable, exponential rise of COVID-19 infections in the jail will bring down the entire county's health system."
Other COVID-19 cases have already been found in jails and prisons in Georgia, Michigan, New Jersey and New York.
The Sheriff's Department has begun taking several steps to limit outside contact with detainees to stem the spread of the coronavirus. All in-person visits to the jail were suspended as of Sunday, except for clergy members or attorneys meeting with their clients. But even they will be screened for the virus before entry.
The bond fund on Monday morning organized a "socially distanced prayer vigil" with faith leaders outside the jail.
Faith Leaders are praying outside Cook County Jail for the release of people incarcerated during the #COVIDー19 pandemic!

Learn more: https://t.co/y4Wduq8N9i… | #StopCOVID19inJails pic.twitter.com/ctDtMshTU4

— Chicago Community Bond Fund (@ChiBondFund) March 23, 2020
---
That vigil came before a hearing at the nearby Leighton Criminal Court Building where Cook County Public Defender Amy Campanelli argued in favor of an emergency motion she filed last week calling for the mass release of people incarcerated in Cook County Jail.
"We have all been instructed to shelter in place to protect our health," Campanelli said in a statement. "This is impossible for people incarcerated inside Cook County Jail. Leaving people incarcerated during this pandemic is unsafe and unjust. It is the mission of our office to protect the rights, liberties, and dignity of our clients. In this moment that means doing everything in our power to ensure they remain in good health and are released from the health hazard that is Cook County Jail."
But that mass release did not come Monday. Instead, Cook County Circuit Judge LeRoy K. Martin Jr. ordered an expedited bond hearing process in order to hear "the maximum number of requests in the shortest period of time," beginning as soon as Tuesday.
These hearings will be held for certain types of detainees, including those with an elevated risk of contracting COVID-19 due to age or health issues; pregnant women; and those charged with nonviolent misdemeanors or felonies, among others.
After the ruling, the Chicago Community Bond Fund in a tweet said that more must still be done.
"This is inadequate & moving too slow," the group said. "With every passing moment we come closer to health crisis inside Cook County Jail. Days save lives."
Contact Matt Masterson: @ByMattMasterson | [email protected] | (773) 509-5431
---