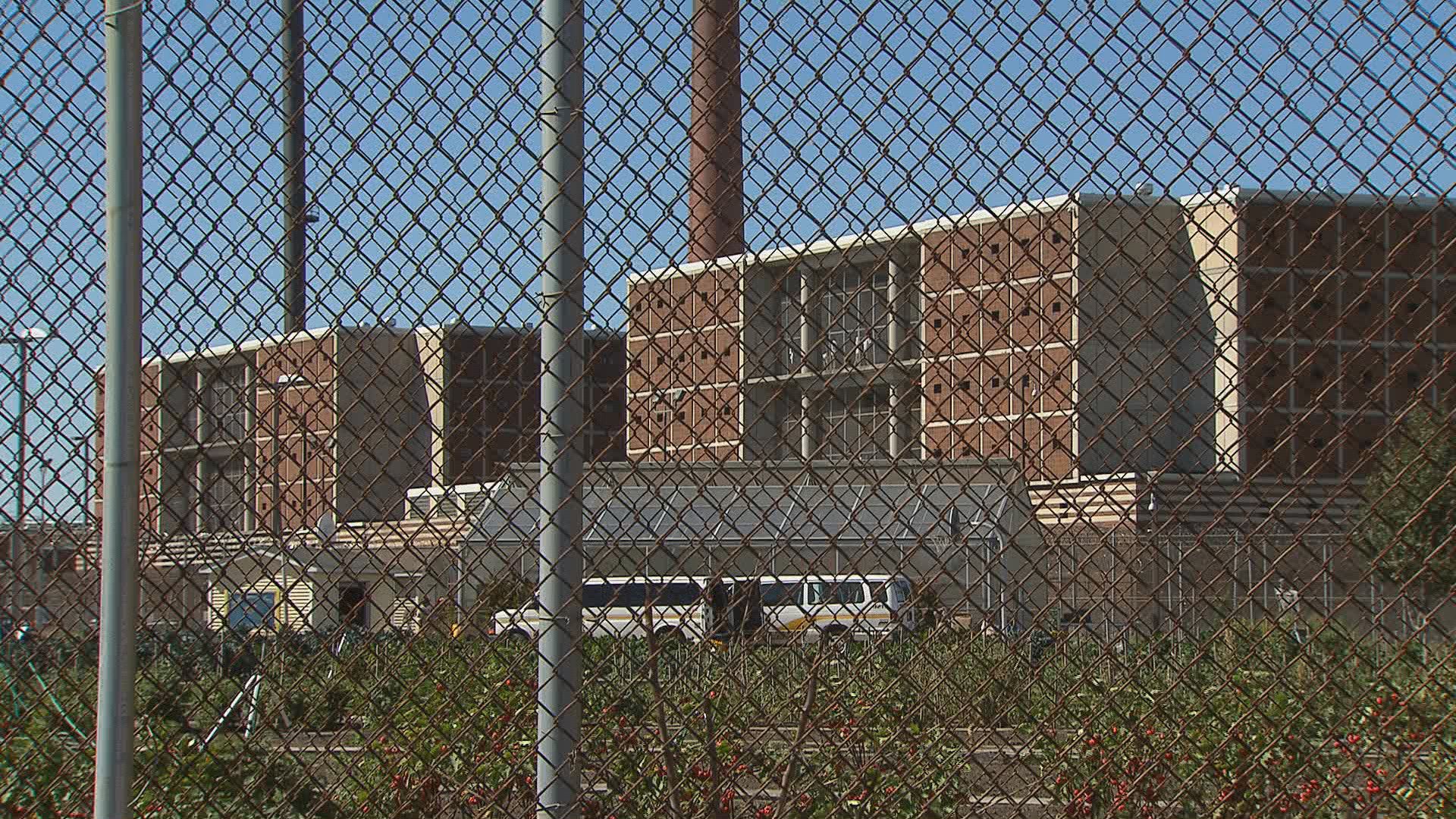 There have not yet been any cases of COVID-19 identified within the Cook County Jail, but the Sheriff's Department says it's taking additional steps to reduce the jail population in an effort to keep the deadly virus outside its walls as advocates have called for widespread release of detainees.
The Sheriff's Department on Wednesday said it has placed a "high priority" on reducing the number of nonviolent, low-level offenders in its custody, particularly those who are at an increased risk of the new coronavirus due to their age or an underlying medical condition.
"The Sheriff's Office, Cook County State's Attorney's Office, and the Cook County Office of the Public Defender have identified potential populations for consideration of release," the department said in a statement. "We will continue to work with our partners in those offices and the Office of the Chief Judge to expedite bond review hearings in order to secure the release of these populations as quickly as possible."
Officials say the Department of Corrections has also been in touch with outside jurisdictions, asking that warrants be quashed and recalled or geographically limited so that certain detainees being held on warrants for nonviolent offenses can be released.
The Chicago Community Bond Fund, a largely volunteer organization that helps cover bond costs for those who can't afford it, joined with dozens of other local criminal justice advocacy organizations to pen an open letter to Cook County officials urging "special emergency action" to help protect the highly vulnerable prison population from the virus.
"The only acceptable response to the threat of COVID-19 is decarceration," the Chicago Community Bond Fund wrote in its letter. "Today there are more than 5,500 people incarcerated in Cook County Jail (CCJ). Almost all of them are still awaiting trial and thus presumed innocent under the law. Their ongoing incarceration is an unacceptable risk to every incarcerated individual as well as public health.
"It is not a matter of if coronavirus and COVID-19 infect CCJ but when."
In the letter, the groups call on the Cook County Sheriff's Department to release anyone incarcerated in jail who's being held on cash bond and not admit any new detainees to the jail on cash bond.
They also want emergency bond reviews to be provided to all detainees who request it and the release of anyone age 50 or older and those with compromised immune systems.
As of Tuesday, the jail had a population of more than 5,500 detainees within its walls. About 1 in 5 of those detainees is 45 years old or older. 
The Sheriff's Department has begun taking several steps to limit outside contact with detainees to stem the spread of the coronavirus. All in-person visits to the jail were suspended as of Sunday, except for clergy members or attorneys meeting with their clients. But even they will be screened for the virus before entry.
Those held at the jail are facing extended delays in their cases as virtually all proceedings at the Leighton Criminal Court Building are on hold until at least April 15 due to the pandemic.
Since last week, the jail has begun placing all incoming detainees in specially designated areas where they are observed by medical personnel for any symptoms of COVID-19 for one week before being transferred into the general population.
The Sheriff's Department also said it has increased its cleaning regimens throughout the jail, and detainees are being instructed on preventative hygiene and are urged to report any possible symptoms in themselves or others. So far, the jail has reportedly released one pregnant detainee and another who was hospitalized for an issue not related to the coronavirus. Both were being held on low-level, nonviolent charges.
"The health and safety of staff, detainees, and the general public continue to be the primary concern of the Sheriff's Office," the department said.
Already, Los Angeles County jails have begun releasing dozens of detainees amid fear of COVID-19 spreading inside their walls. Jails in Washington state have also begun letting out some of their detainees to reduce overcrowding.
One of the groups that signed on to the bond fund's letter, the Uptown People's Law Center, also wrote an open letter of its own to Gov. J.B. Pritzker, urging him to release groups of inmates from the Illinois Department of Corrections prison, including those who are due to be paroled within 120 days, those with viable clemency petitions, health issues and those who are pregnant.
"If and when (as is likely, given reports from countries like Italy who are experiencing our rate of infection just weeks ahead of the United States) IDOC prisons experience an outbreak, the prison's health system will be overwhelmed," that letter states.
"That, in turn, is likely to overwhelm local outside hospital systems where sick prisoners are referred, which will render them unable to provide lifesaving treatment to the population – both incarcerated and free – that need it."
Contact Matt Masterson: @ByMattMasterson | [email protected] | (773) 509-5431
---