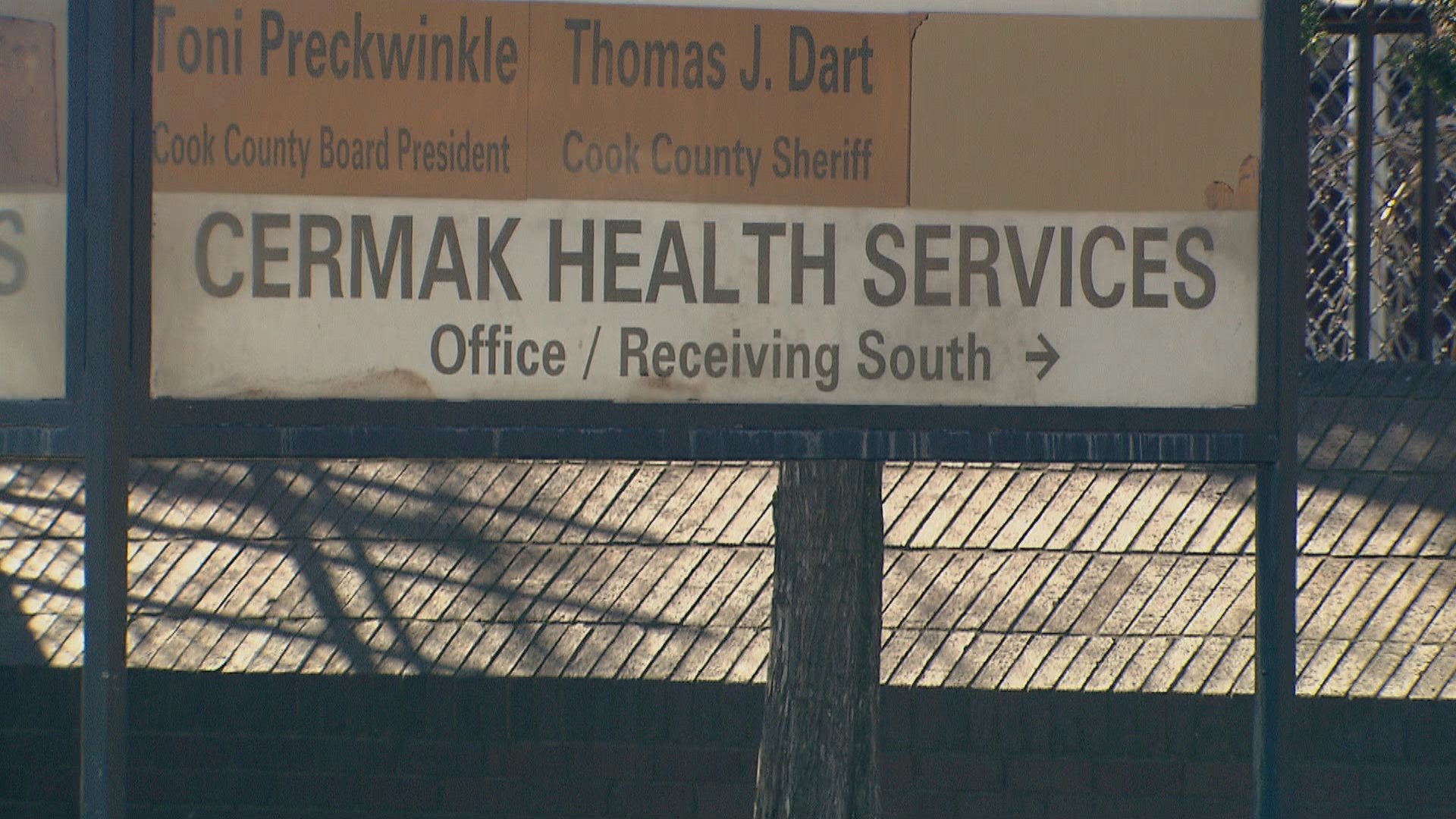 (WTTW News)
Two detainees being held inside the Cook County Jail have tested positive for COVID-19, the Cook County Sheriff's Office announced Monday, marking the second and third cases discovered there since Sunday.
Sheriff Tom Dart's office said the two detainees, age 42 and 18, are currently being held in isolation cells at the jail's Cermak Hospital, where they've been housed since they began exhibiting flu-like symptoms on Friday. On Monday, both were tested and found to have contracted the new coronavirus.
"Cermak staff continues to test anyone with flu-like symptoms," the Sheriff's Office said. "Cermak staff are closely monitoring the detainees on the living units where the individuals who tested positive were housed."
The news comes just a day after a correctional officer at the jail also tested positive for the virus. That officer had worked both in Cermak and the jail's Residential Treatment Unit, where one of these two detainees was being housed when he became symptomatic.
According to the sheriff, the 42-year-old detainee has been in custody since late December 2019 after he was ordered held in lieu of $250,000 D-bond on charges of aggravated DUI. The 18-year-old has been in custody since mid-February 2020 after being held without bail on charges of aggravated discharge of a firearm.
He was being housed in Division VI at the time he began displaying symptoms.
Dart's office said the entire jail compound is undergoing "regular, comprehensive cleaning and disinfecting" and that detainees have access to soap and water and are being educated on how to spot and report symptoms of the virus.
Already, criminal justice advocates have been calling for the mass release of jail detainees, warning that the virus would spread rapidly through a facility in which certain supplies are limited and social distancing is not possible.
On Monday morning, Cook County Circuit Judge LeRoy K. Martin Jr. ordered an expedited bond hearing process for detainees in order to hear "the maximum number of requests in the shortest period of time," beginning as soon as Tuesday.
Cook County State's Attorney Kim Foxx said her office has been working "around the clock" with the Sheriff and Public Defender offices "to ensure any individuals who are not a threat to public safety are released" from the jail.
"This weekend alone, prosecutors reviewed more than 1,200 cases," Foxx said in a statement. "We will continue this process and agree to appropriate releases for the duration of this pandemic, to limit the number of people in our jail and reduce the number of people needlessly coming to court while recognizing there are both public health and safety risks that some detainees may pose.
The only way to carry this out responsibly is to address these risks on an individual, case-by-case basis and per the Court's order this morning, we will do so with increased capacity and continued urgency."
But advocate groups believe more must be done to prevent an outbreak within the jail.
"We have to decarcerate the jail," one of those groups, the Chicago Community Bond Fund, said in a tweet. "Lives are at stake."
Contact Matt Masterson: @ByMattMasterson | [email protected] | (773) 509-5431
---