Among the first economic victims of the coronavirus crisis were Illinois restaurants, which were shut down to dine-in customers last week by Gov. J.B. Pritzker. While some restaurants have been able to keep their doors open and workers on the payroll by pivoting to takeout and delivery services, the long-term outlook is uncertain, with the prospect of thousands of lost jobs and shuttered businesses.
According to the Illinois Restaurant Association, the state's 25,000 restaurants employ more than 588,000 people – roughly 10% of the state's workforce. In the first week of the shutdown, 64,000 people filed for unemployment in Illinois.
"Check, Please!" host and restaurateur Alpana Singh says that while any major financial crisis is tough for restaurants, this one makes them especially vulnerable. 
"We're facing a challenge where people are being asked to shelter in place," she said. "We pivoted to the carryout, curbside, etc., but it's definitely not going to be enough to sustain a business."
But it's not just that people can't share a meal together during the pandemic. Singh notes that the way restaurants typically do business requires a constant influx of cash, making them particularly vulnerable to a sudden economic shift.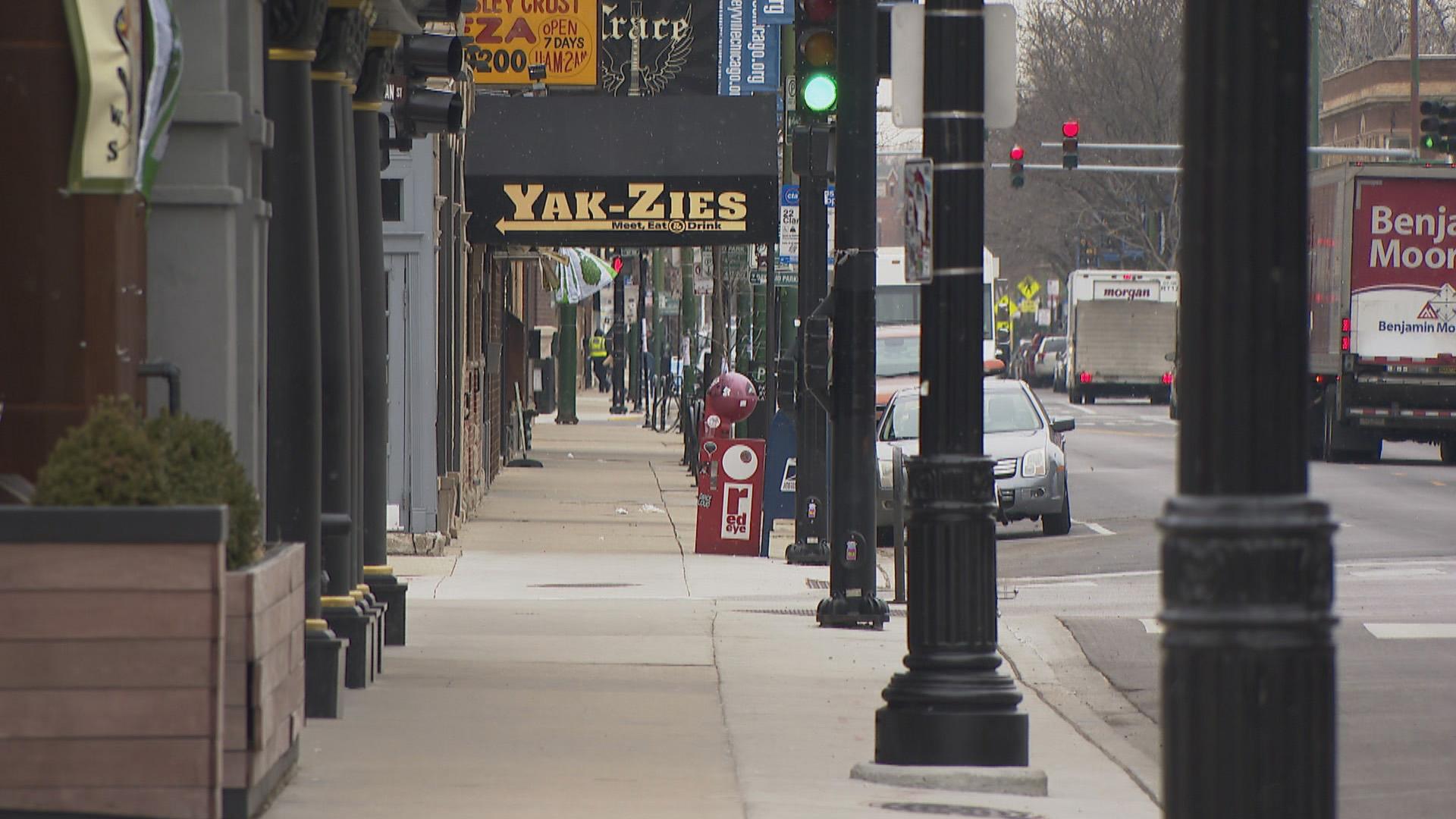 (WTTW News)
"The thing to realize when it comes to restaurants: we pay a month behind, so that means that the bills that are due today were accumulated on orders we took two weeks to 30 days ago," Singh said. "And so we need cash to constantly keep coming in. Right now that cash is not coming in, or it's just a fraction of what normally comes in. I'm really nervous about what the fallout is if we don't get some type of help from the federal government."
Still, Singh says there have been moments of grace in this last week. "I've been touched by the community coming together. Within 24 hours of the order to close in-restaurant dining, two people came up with Dining at a Distance, a database of where you can figure out what restaurants are doing takeout and delivery – there was an urge to buy gift cards, a lot of restaurants started GoFundMe. We're literally holding a virtual version of a bake sale to support all of our employees who are out of work right now," she said.
"I really encourage people, if restaurants matter to you and they've helped you in the past … go to the GoFundMe page and offer something, call your legislators, ask what they're doing to do to support this relief package for restaurants. If you love restaurants, we need your help more than ever right now."
---