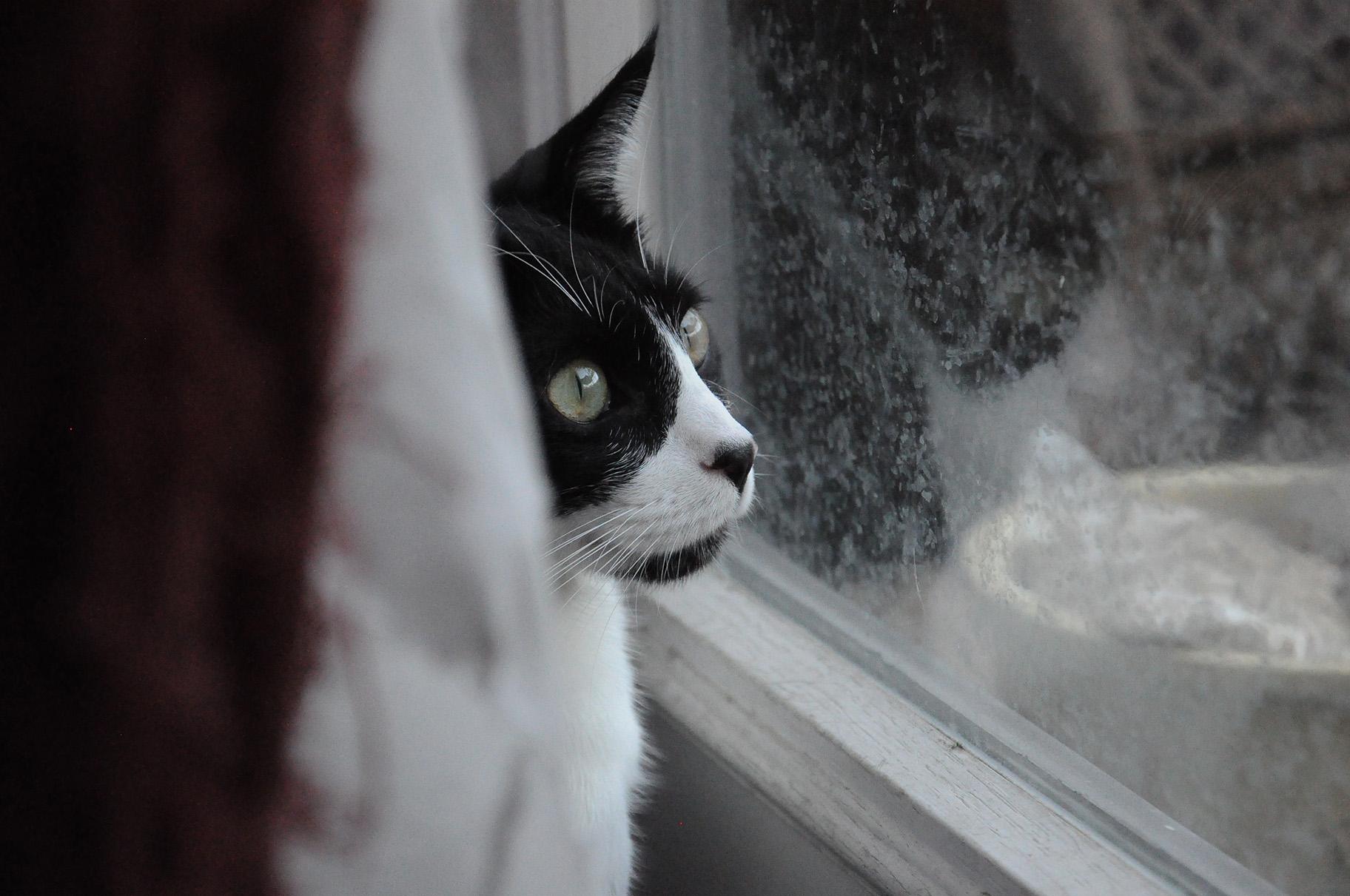 (Photo by Syd on Unsplash)
Need a change of scenery?
We've got four words for you: live web cam feeds.
Travel with us around the globe, under the sea and into outer space. All without leaving home. 
(One caveat: Web cam feeds can be glitchy. Most of the sites referenced below also contain links to previously recorded highlights in the event a feed cuts off.)
---
1. Aurora Borealis (Northern Lights), Manitoba, Canada
We're in luck because the COVID-19 quarantine coincides with one of the best times of the year to view the lights from this camera's position. Tune in during the wee hours of the morning in Chicago.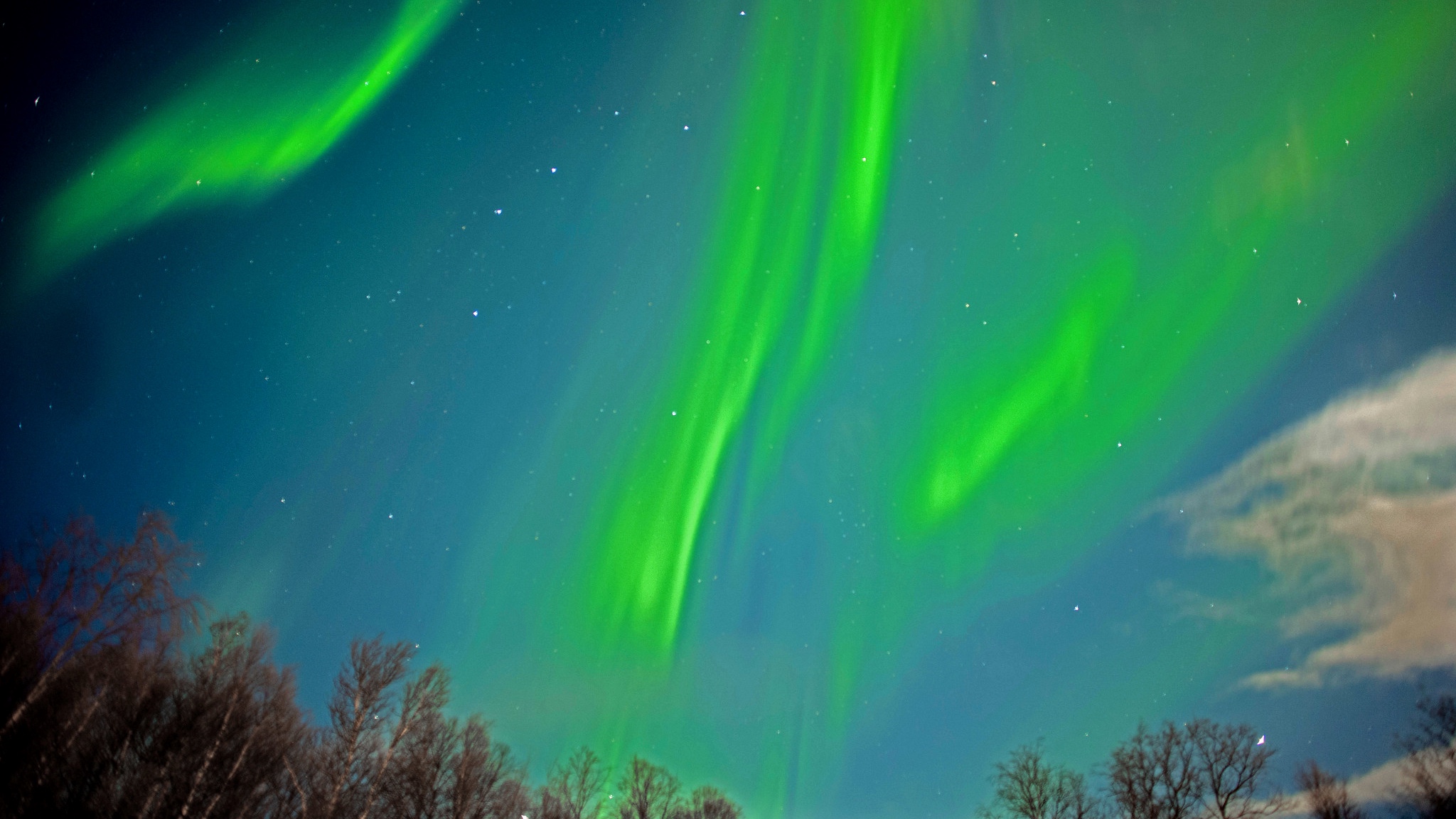 Aurora Borealis. (Alfred Weidinger / Flickr)
2. Tembe Elephant Park, South Africa
The remote park is home not only to elephants but lions, leopards, rhinos, buffalo, Suni antelope and more than 340 species of birds. The camera is placed on the edge of a watering hole that, even when it looks deserted, is buzzing with the cacophony of a gazillion insects.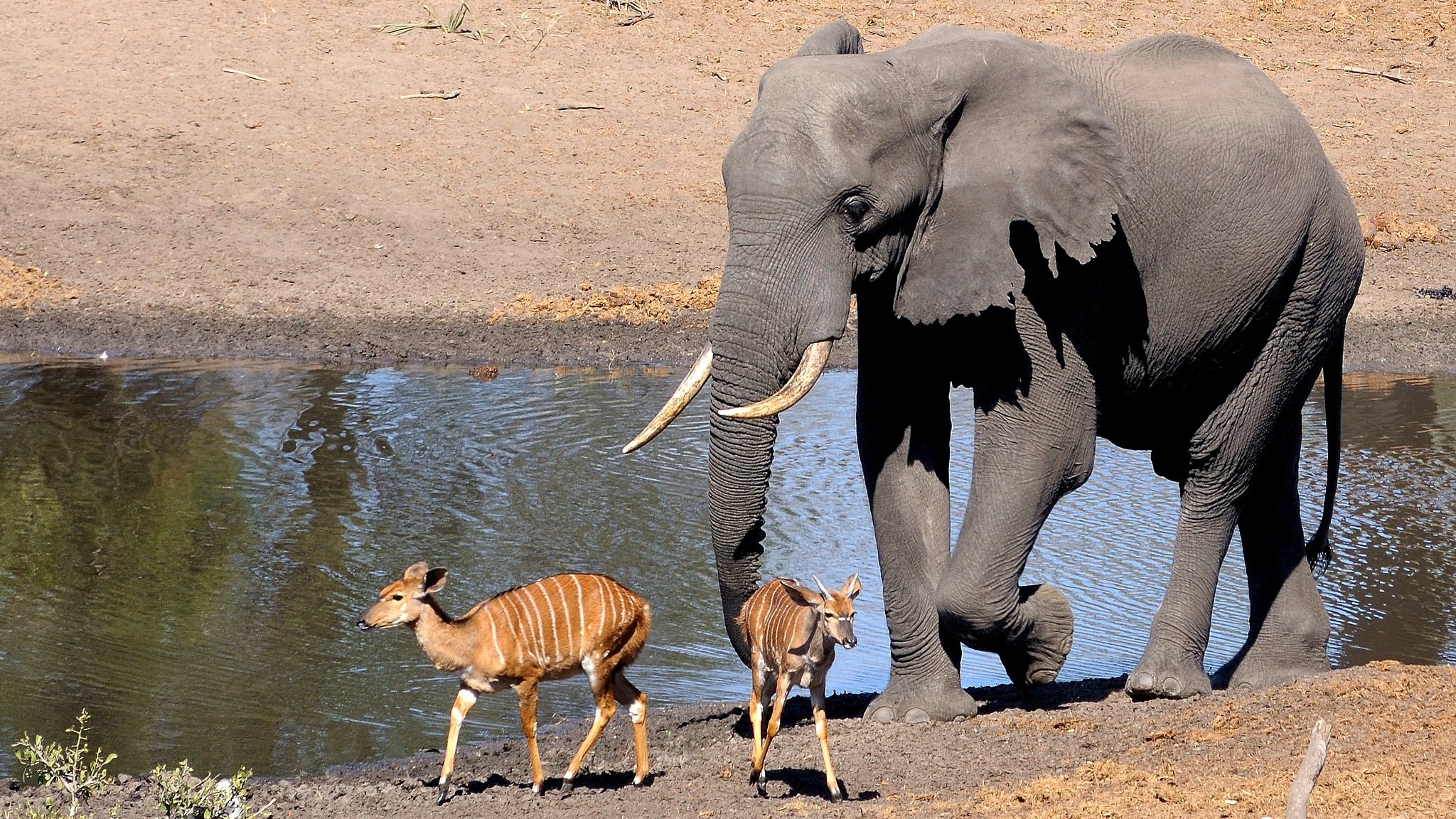 Tembe Elephant Park, South Africa. (Andrew Ashton / Flickr)
3. Old Faithful, Yellowstone National Park, Wyoming 
When will this geyser blow? Normally the National Park Service predicts the explosion to the minute, but as of this writing, that service is not being updated. Old Faithful typically lets off steam every 90 minutes, so watch, and wait.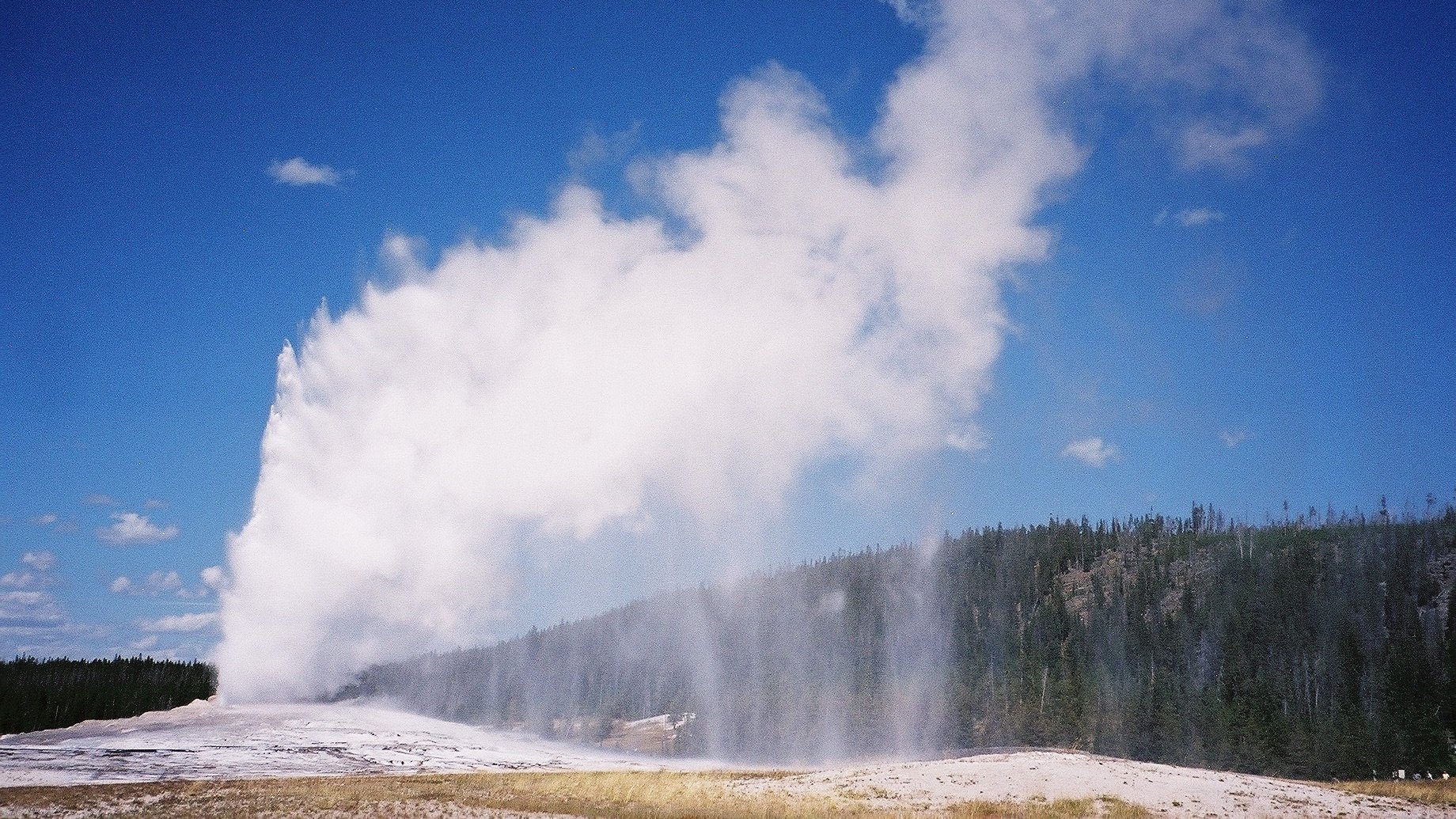 Old Faithful. (Tony Buckley / Flickr)
4. Bison watering hole, Grasslands National Park, Saskatchewan, Canada
If the live feed is down, there are loads of highlight clips, which, frankly, might be more entertaining. Here's what we learned about bison: They grunt. Loudly.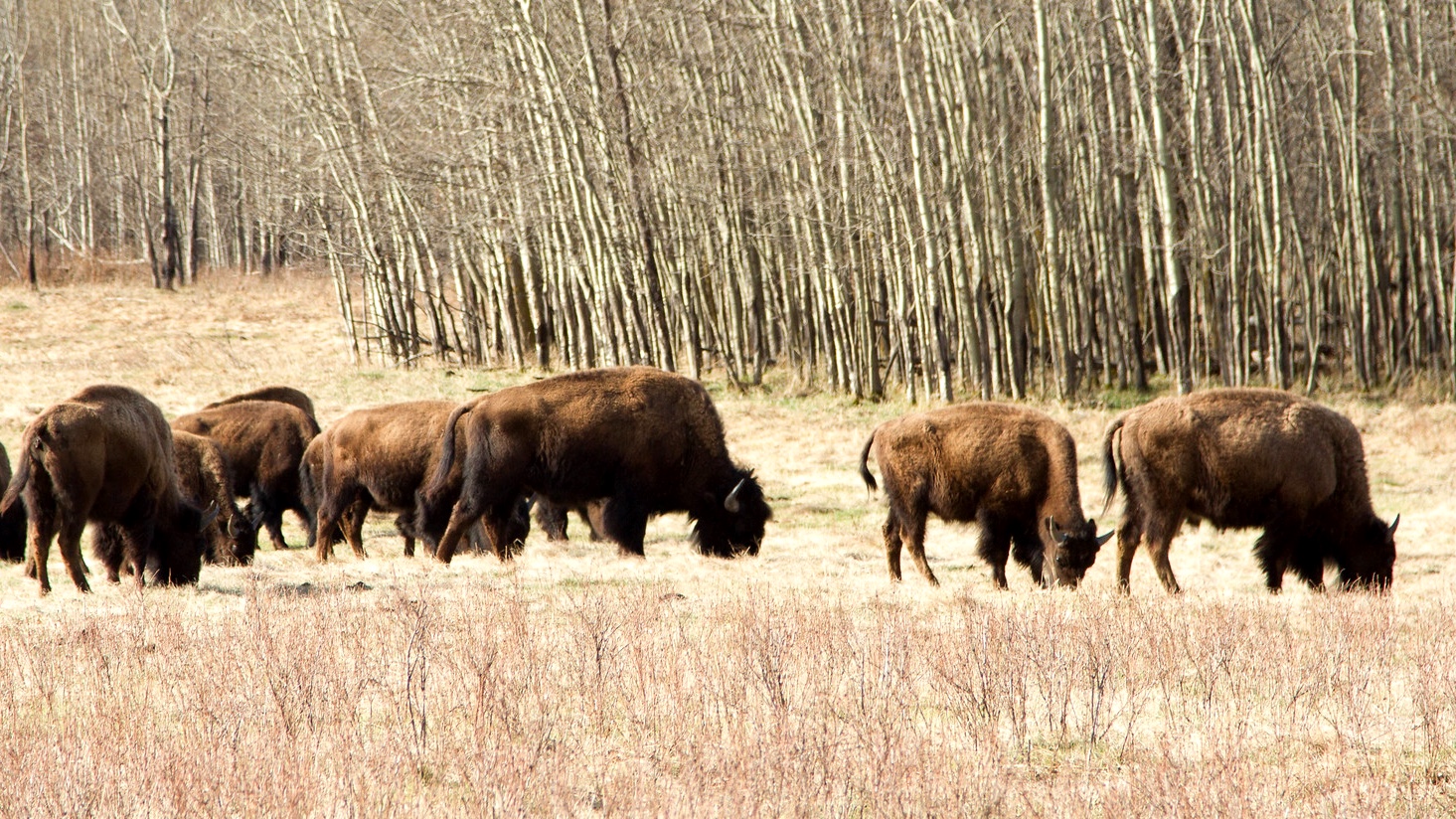 Bison at Grasslands National Park. (Willem Van Valkenburg / Flickr)
5. Bear cam, Brooks Falls, Katmai National Park, Alaska
Come for the bears, stay for the salmon. Seriously, watching the fish and their efforts to catapult themselves upstream is as comical as it is heroic.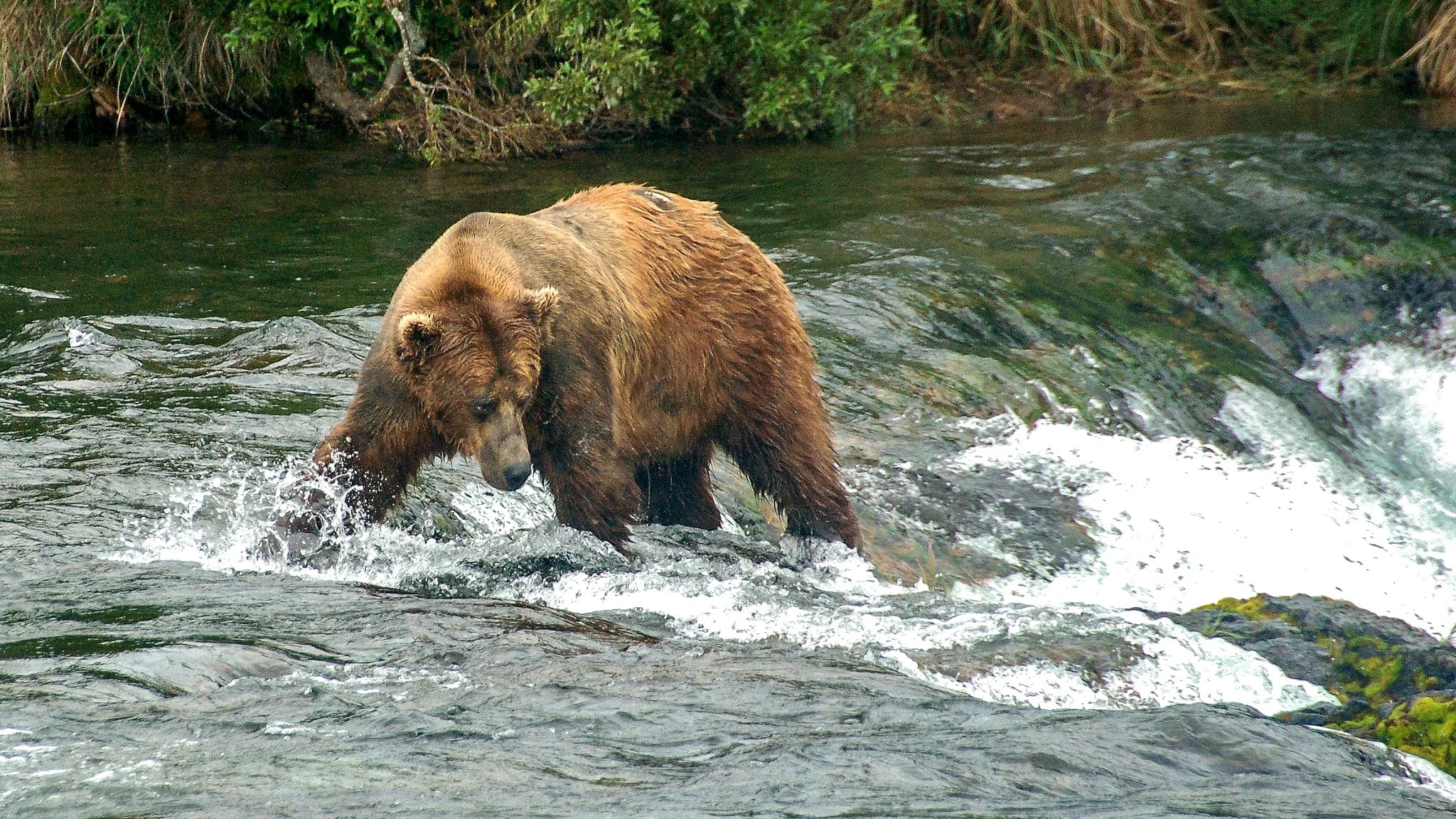 Grizzly bear, Brooks Falls, Katmai National Park, Alaska. (Terry Ott / Flickr)
6. Kelp forest, Anacapa Island, Channel Islands National Park, California
Ooh, this one is super Zen. The underwater camera captures hypnotic views of amber waves of kelp, with the occasional cameo by any one of a thousand marine species.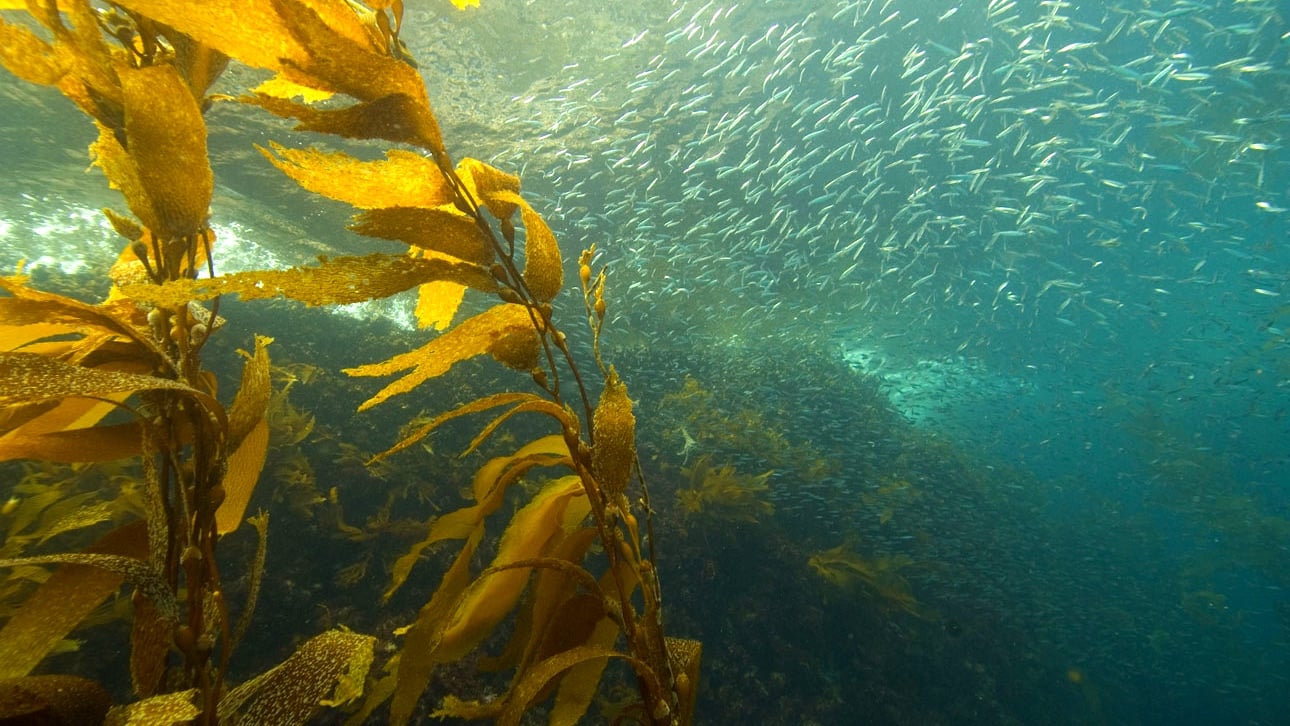 Kelp forest, Channel Islands. (NOAA's National Ocean Service / Flickr)
7. Santa Monica beach, California
Use your imagination, people. Bust out your shorts and flip-flops and picture yourself chilling out on the ocean's edge.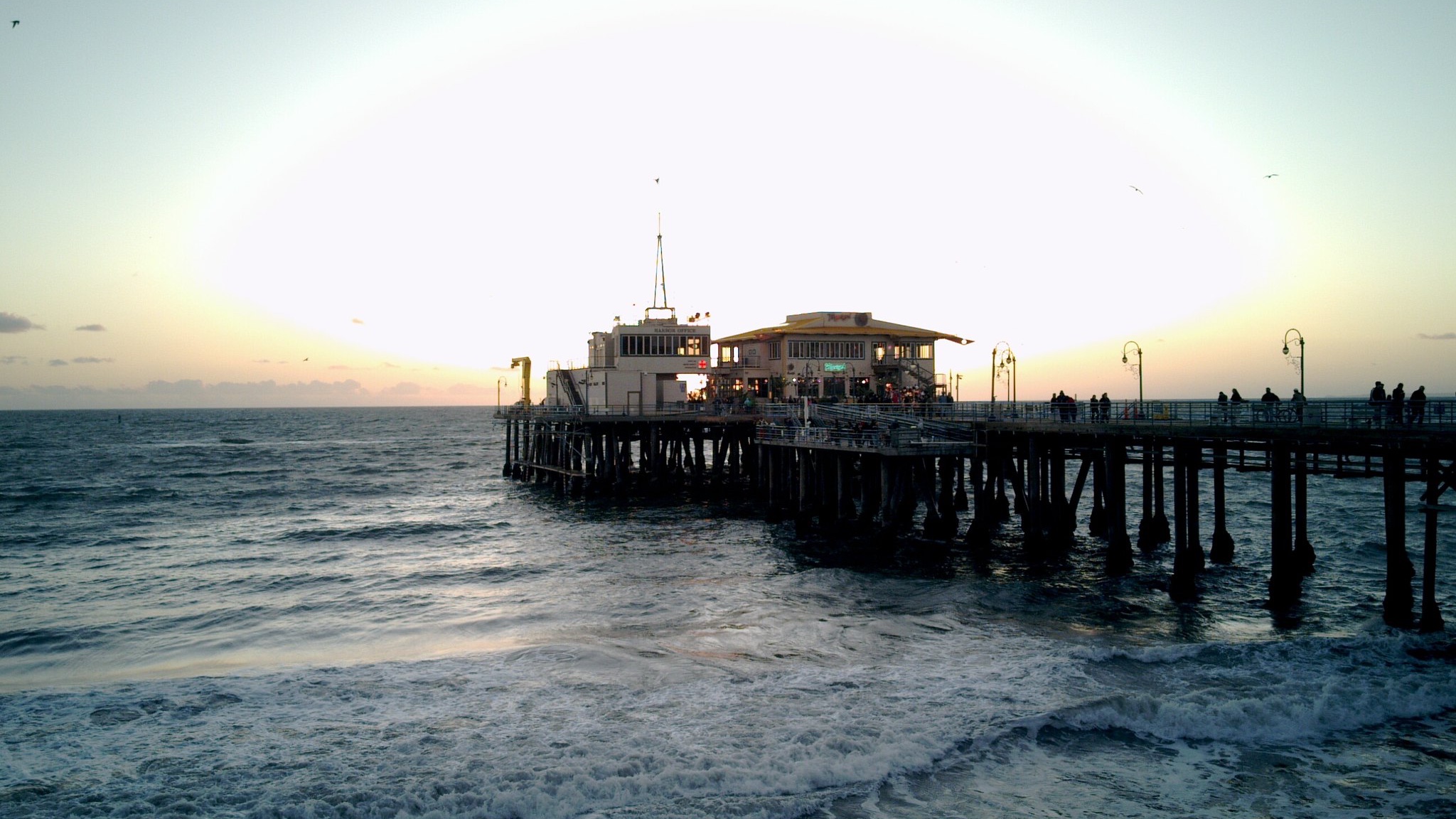 Santa Monica beach. (Chris Samuel / Flickr)
8. Panama Fruit Feeder, Canopy Lodge in El Valle de Antón, Panama
This one's dedicated to all the bird lovers out there. Fruit is set out daily by staff at Canopy Lodge to attract all sorts of avian visitors. The lodge itself is set in the center of a gigantic extinct volcano, which has nothing to do with the web cam but was too cool not to mention.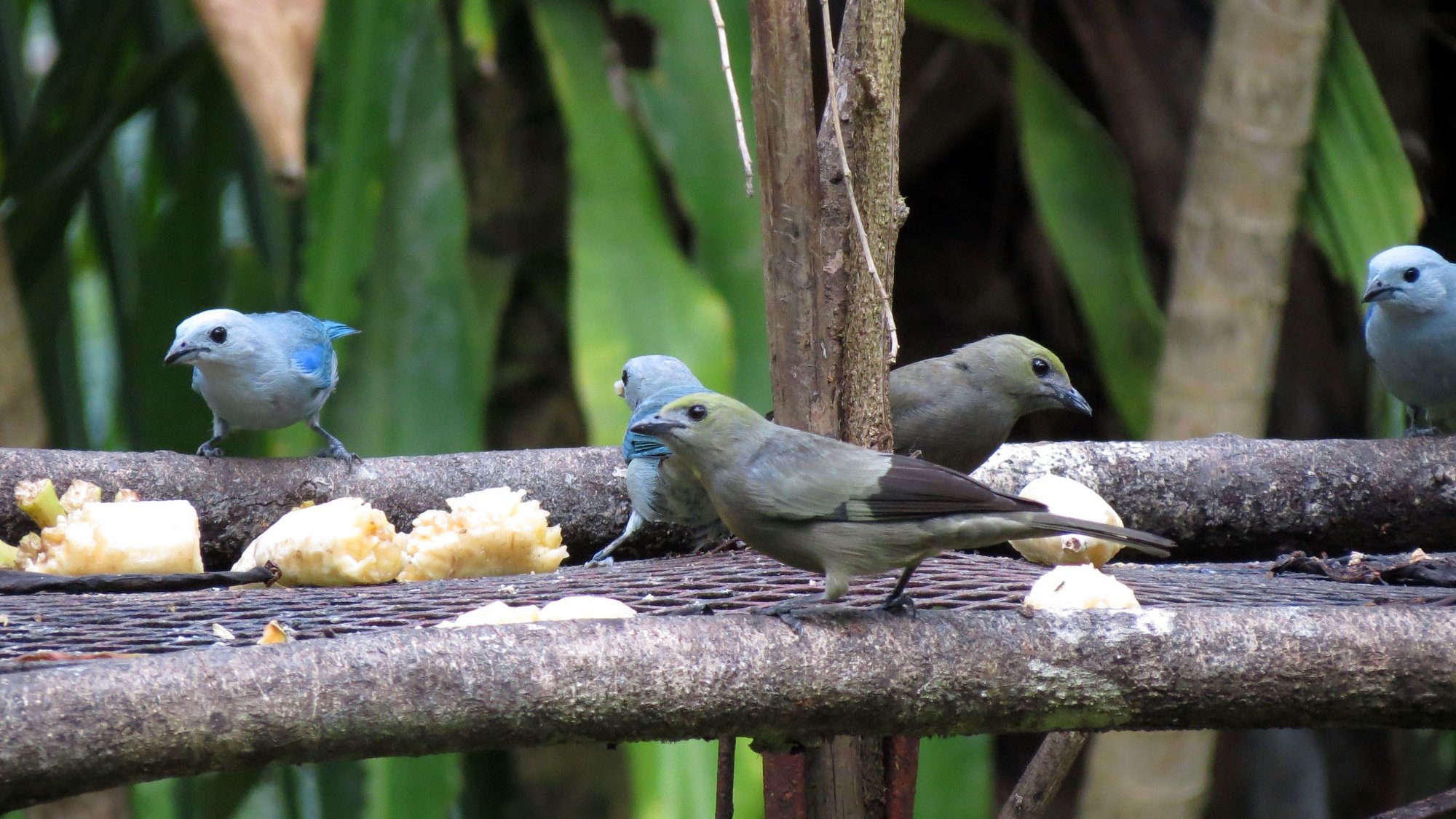 Tanagers at the Panama Fruit Feed. (Katja Schulz / Flickr)
9. Outer Space
Admittedly, we kind of saved the best for second-to-last. Four different cameras serve up images captured by the International Space Station as it circles the planet at speeds of 17,000 miles per hour. Expect sunrises and sunsets every 45 minutes (that's more faithful than Old Faithful) and other stunning views of the Big Blue Marble. Highlight videos are also available.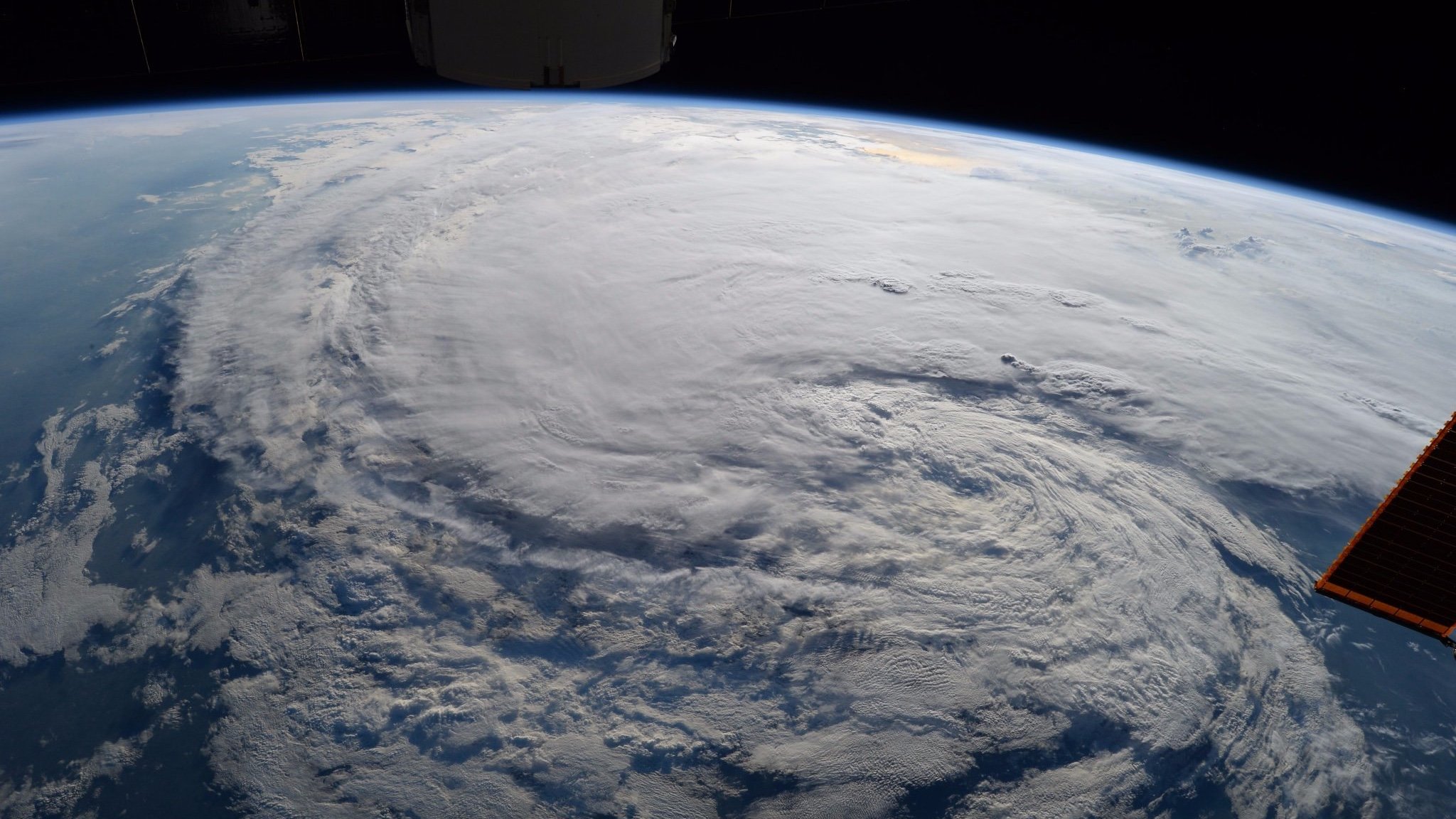 Tropical storm Harvey, photographed from the International Space Station in 2017. (NASA Goddard Space Flight Center / Flickr)
10. Sweet Home, Chicago
Do you miss Chicago? This whole social distancing-self quarantining-sheltering in place thing makes it feel like we're all isolated on our own deserted islands. Here's a view from the Field Museum, just to remind us all of the bigger city that's still out there.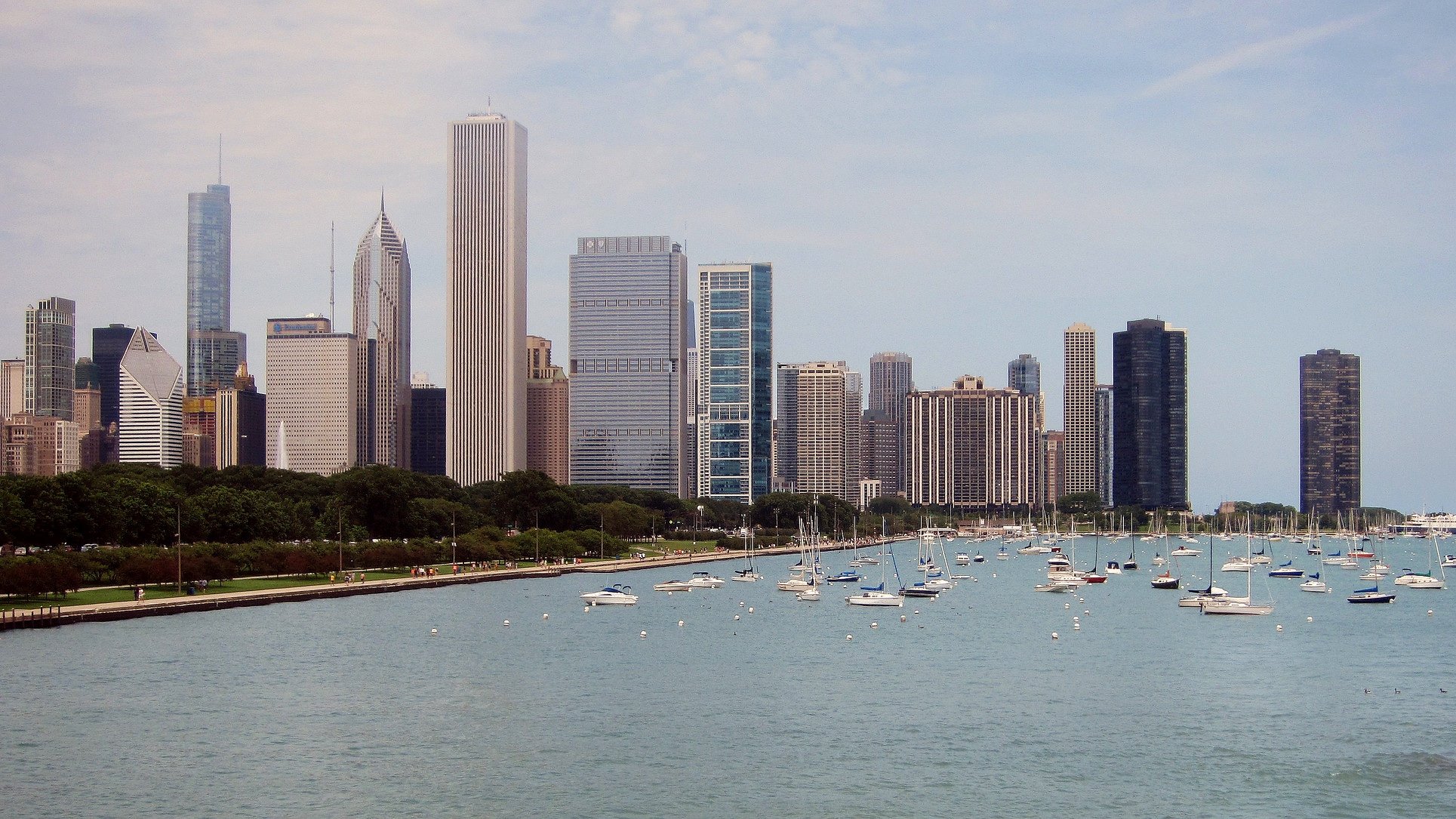 Sweet home, Chicago. (Alan Light / Flickr)
Contact Patty Wetli: @pattywetli | (773) 509-5623 |  [email protected]
---