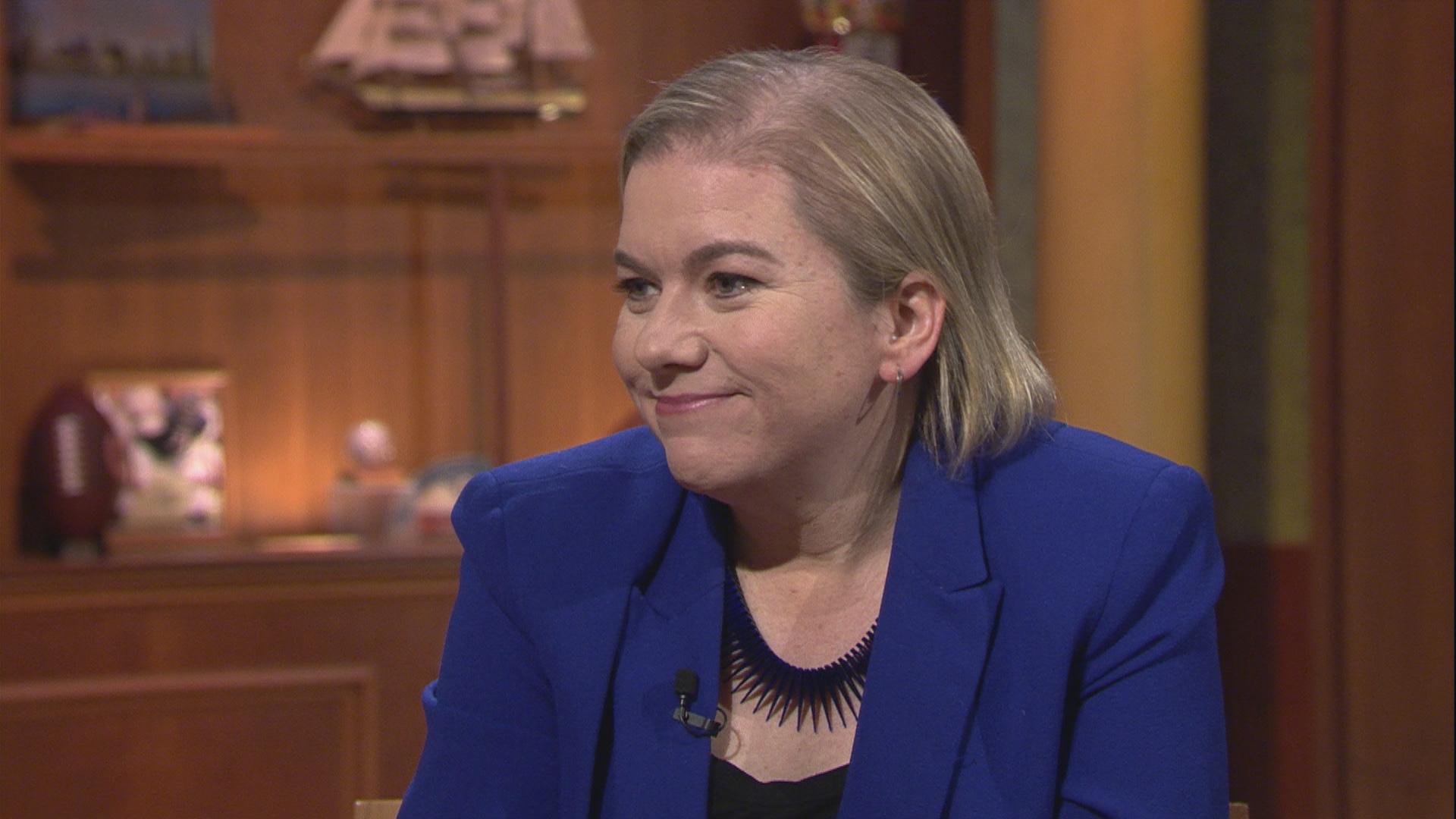 Chicago Department of Public Health Commissioner Dr. Allison Arwady talks about coronavirus on March 11, 2020 on "Chicago Tonight."
It would be an understatement to say that Dr. Allison Arwady is busy these days. The former CDC epidemic intelligence service officer who is now Chicago's commissioner of the Department of Public Health has her hands full with coronavirus briefings – and starting this week, she's fielding questions from the public via Q&A sessions that will be streamed live on social media.
"As Chicago faces this unprecedented moment, our comprehensive, proactive, and data-driven response has been led by Dr. Arwady and our outstanding team of public health professionals," Mayor Lori Lightfoot said in a statement. "This new livestream serves as the latest tool for City leaders to communicate directly with residents eager for the latest updates on this ongoing situation and empower them as they go about their daily lives."
Launched Monday, "The Doc is In: Ask Dr. Arwady," is livestreamed at 11 a.m. daily on Facebook and Twitter, where residents can tweet questions using the hashtag #AskDrArwardy or comment on the livestreams to get answers in real time. Experts from other city departments and Mayor Lightfoot will join Arwady occasionally, according to a press release.
More than 640 people tuned in on Facebook for Monday's launch, which addressed topics such as coronavirus symptoms, social distancing and whether or not people who have previously been diagnosed with COVID-19 could get the virus again (Arwady says it's unlikely but difficult to say with any certainty, as officials are learning new information about the virus daily).
---
Coronaviruses are respiratory viruses that range from the common cold to more serious illnesses, like SARS and MERS, and are generally spread via droplets in the air when people cough or sneeze, as happens with the common cold. Symptoms of COVID-19 include fever, cough and shortness of breath. There is no treatment or vaccine for the virus.
During the 30-minute livestream, Arwady also stressed the need for people who are sick to stay home even if their symptoms are mild. "We really want people staying home when they're not feeling well (because) we think there's the potential for viral transmissions even at early stages," she said, adding this is to prevent spread and protect vulnerable populations, such as the elderly and people with preexisting conditions.
Health officials encourage people to take daily preventive measures to slow the spread of the virus, such as frequent handwashing, routine cleaning of frequently touched surfaces and objects, and covering coughs and sneezes with a tissue and then disposing of the used tissue.
People should avoid large gatherings, especially the elderly and people with preexisting conditions, who Arwady says should stay home as much as possible. She also called on the public to help those who can't leave the house by providing them with a meal if they're already cooking or offering to pick up groceries for them if they're already getting some themselves.
On Sunday, Gov. J.B. Pritzker ordered all bars and restaurants closed to dine-in customers starting Monday at close of business through March 30 in an effort to prevent the further spread of the coronavirus. Restaurants can still serve food via delivery, or curbside pick-up. 
And staring Tuesday, all public and private K-12 schools, including Chicago Public Schools will be closed until March 31 per Pritzker's orders, but CPS will have grab-and-go meals available between 9 a.m. and 1 p.m. Monday through Friday to any child, regardless of whether they qualify for free and reduced lunches.
For more information about the virus, visit CDPH's website, call its dedicated COVID-19 hotline (312-746-4835) or send an email.
Contact Kristen Thometz: @kristenthometz | (773) 509-5452 |  [email protected]
---