The economic fallout from the coronavirus pandemic is being felt by industries and businesses in Chicago and across Illinois. 
The virus and safety precautions are impacting the bottom lines of everything from large hotel chains and restaurants to independent movie theaters and music venues.
At least six organizations have canceled conventions in Chicago in recent days, resulting in around 140,000 canceled hotel room nights.
"Without a doubt every industry is going to be impacted by this somehow," said Nicholas Thomas, director of the School of Hospitality Leadership at DePaul University. "You have primarily the hotels and restaurants and meeting and event venues, but then you also have the ancillary businesses there to support that, whether it's food providers, whether it's audio/visual companies."
On Thursday afternoon, Illinois Gov. J.B. Pritzker announced plans to mandate that all public events larger than 1,000 people be canceled or postponed immediately. He also asked that all events expected to attract 250 people or more be canceled or postponed until May 1.
"I do not want to waste precious resources monitoring event cancelations, so I'm appealing to the civic, patriotic and humanitarian character of the residents of Illinois to act on this guidance immediately, without any need for official state action," he said.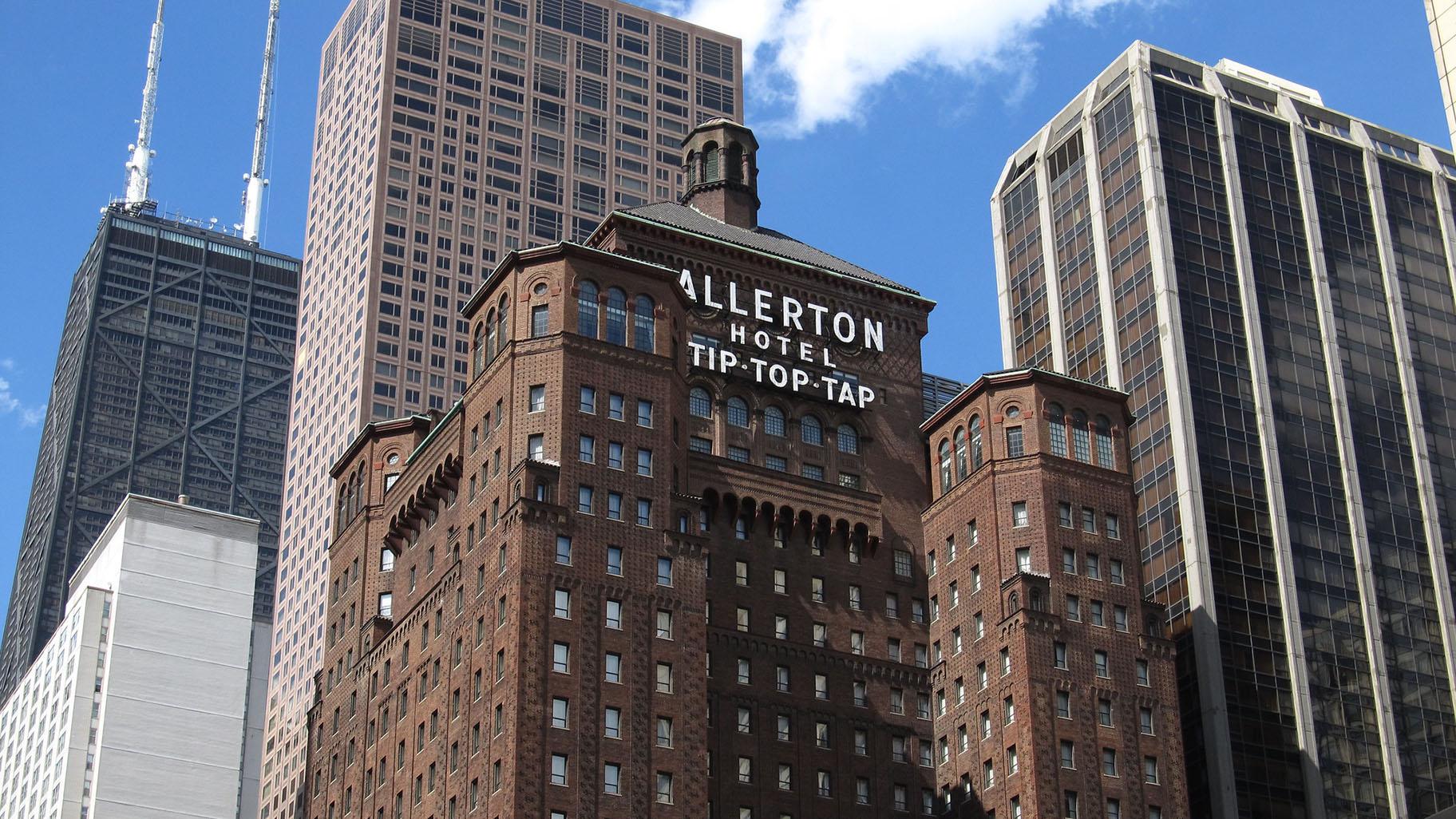 (Ken Lund / Flickr)
The virus and ensuring safety measures also present challenges for workers in the hospitality industry and beyond, many of whom receive limited or no paid sick time.
"They are trying to protect their employees, they are trying to come up with ways to accommodate their employees in the event they are stricken with the coronavirus," said Rob Karr, president and CEO of the Illinois Retail Merchants Association, which lobbies for both independent and corporate companies. "And then, frankly, they are trying to manage their business as well, during this period, and some are seeing fall-off. Some are seeing some increases in certain segments, but not overall. So they're struggling on all fronts right now." 
Karr says "vast numbers" of companies he works with are offering paid sick leave to their employees.
But some are calling for more immediate action from government officials on the issue. 
Emma Tai, executive director of United Working Families, a community organizing group that advocates for social justice issues, says the city, state, and county governments need to act now to protect workers who can't afford to miss a paycheck due to closures or illness.
"We need a provision to provide 15 days of paid sick leave to all workers in Chicago. In Cook County and Chicago, workers have five days, but that is not the actual recommended quarantine amount of time – that needs to be extended immediately to 15 days," she said.
Tai is also advocating for a moratorium on evictions for people who may be unable to pay their rent during the outbreak.
"If people are not able to work and not able to make rent payments, the last thing we need is for sick people to be on the street. That's not only dangerous from a public health standpoint but it is also inhumane and should not be allowed to happen in the richest country in the world," she said. 
---