It's a case of political theater turning into actual theater. On stage at Lookingglass Theatre, a new play looks at a Chicago moment from March 1981. That's when Jane Byrne, the city's first woman mayor, moved into the Cabrini-Green housing project. To some, it was a publicity stunt. To others, her intentions were sincere. Either way, it was theatrical.
TRANSCRIPT
Paris Schutz: Easter Sunday, 39 years ago. Mayor Jane Byrne, in the middle of her term, had recently moved with her husband into an apartment at Cabrini-Green. She brought a host of city services – and a disruptive security detail. 
At Lookingglass Theatre, "Her Honor Jane Byrne" explores the uproar caused by the Mayor's move – and offers a rare opportunity to a local actor.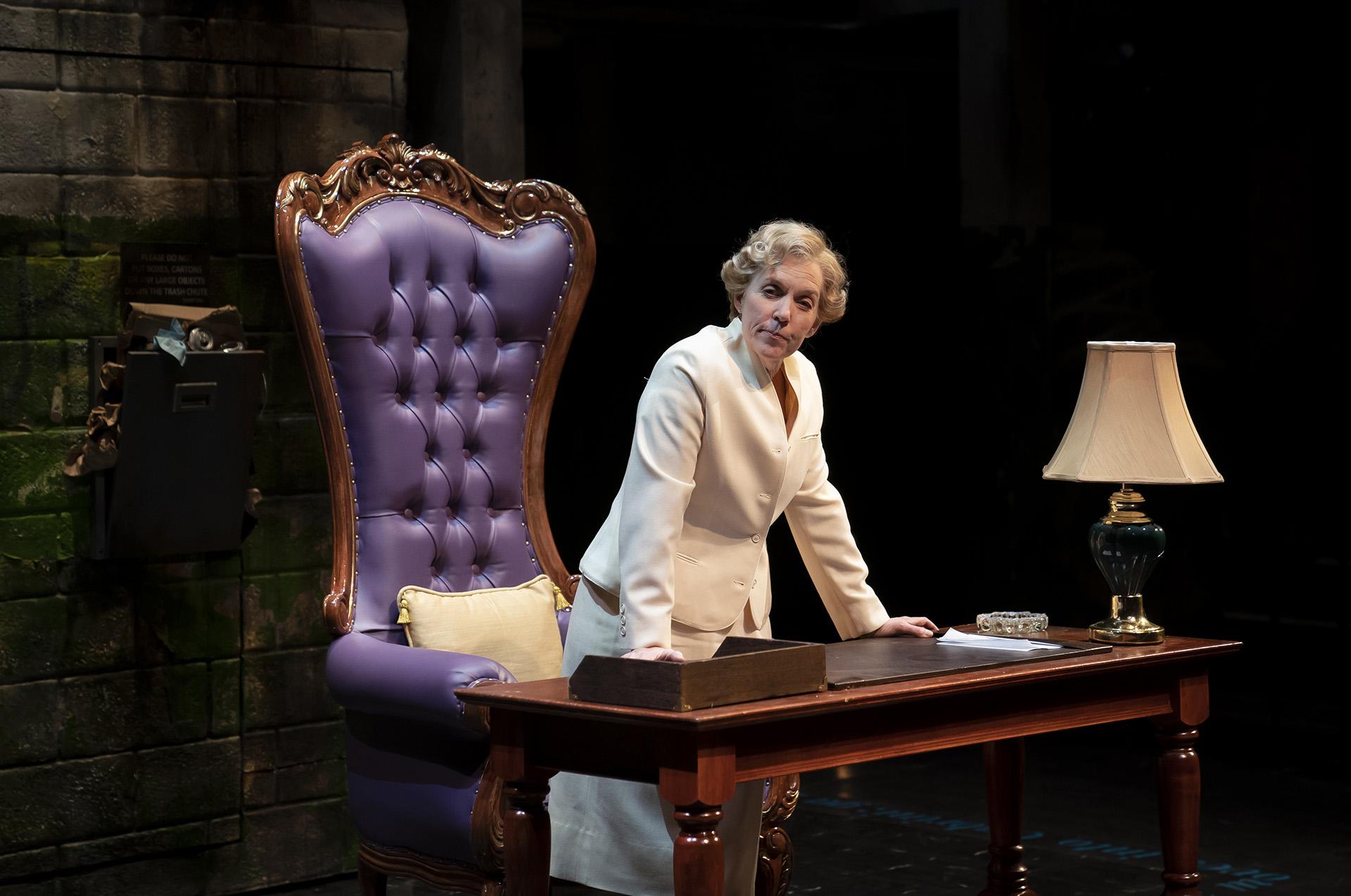 Ensemble Member Christine Mary Dunford performs in "Her Honor Jane Byrne." (Photo by Liz Lauren)
Christine Mary Dunford, who plays Jane Byrne: I think Jane Byrne is a tremendously important historical figure to the city of Chicago. She was the first woman to hold the position, she was a leader, she had tremendous courage, she was bold, she was assertive. She was an incredible person and she actually made a huge difference in the city. 
It is a great responsibility to be playing a role like Jane Byrne who, everybody who's lived in Chicago for any length of time, or has studied or cares about Chicago, knows. So, I feel a tremendous responsibility to Jane Byrne's family to get it right.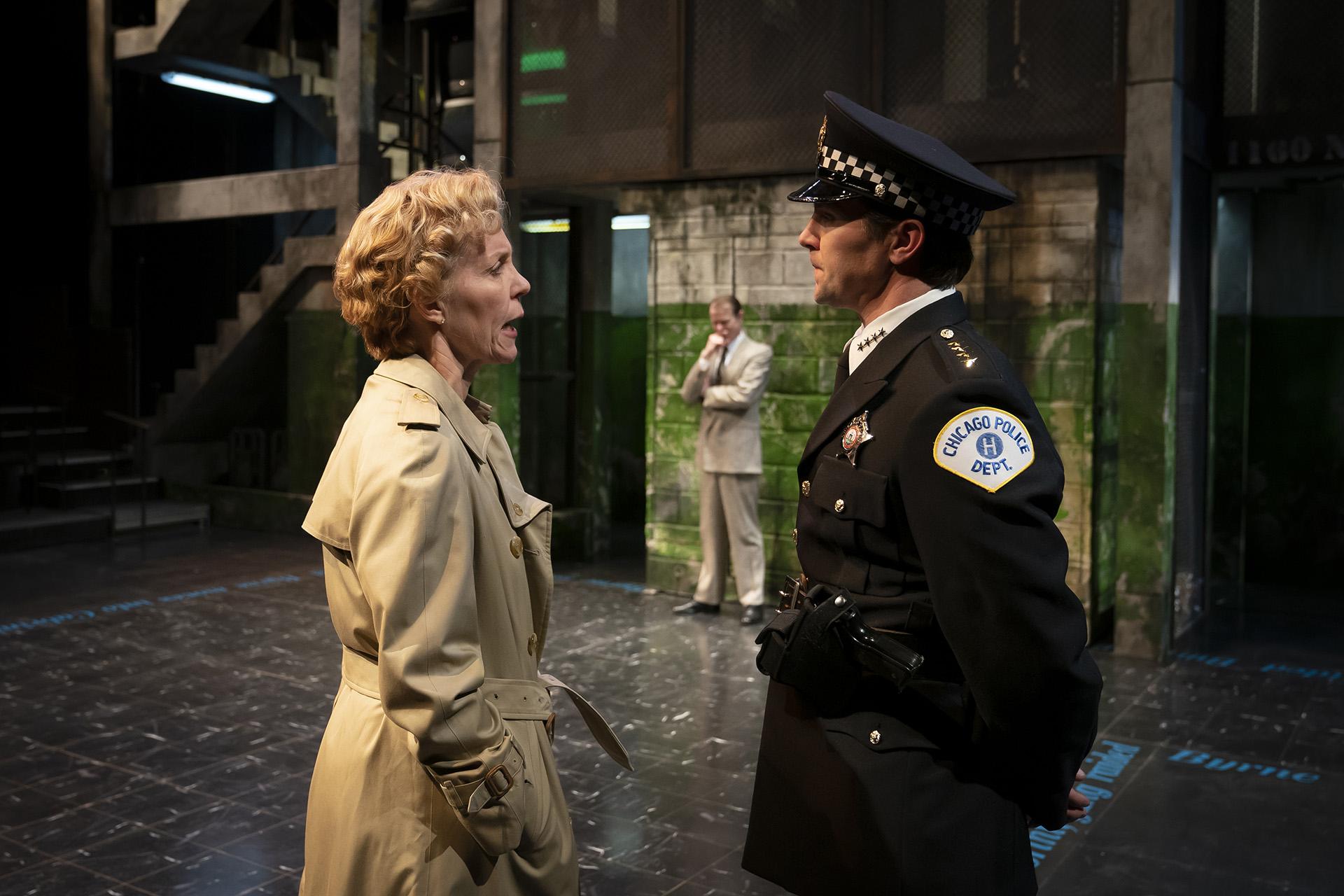 Ensemble Member Christine Mary Dunford and Josh Odor. (Photo by Liz Lauren)
Schutz: At a final rehearsal before the opening, the writer-director watches the cast and takes notes.
J. Nicole Brooks, director: As a native Chicagoan I've always paid attention to politics. It was very important in my household growing up, and so I have early childhood memories of these iconic mayors, Mayor Byrne being one of them. I was very little, but I do recall when she moved in to Cabrini-Green.
Schutz: Playwright Nicki Brooks includes the characters of the activist and Cabrini resident Marion Stamps and Byrne's husband, Jay McMullen.
Heidi Stillman, Lookingglass Theatre artistic director: Nicki's work often is based on something real, and then it's kind of like historical fiction, in a way, like "The Crown" where she's imagining how it all went down.
Brooks: Lookingglass is my artistic home, and this is where I get to have artistic expression and get support for ideas that I bring to the stage. We have a wide spectrum of shows. This particular production has a mix of things, some of it is magical, some of it is hardcore Chicago political theater, some of it is gritty, and there's also moments of light and laughter.
I imagine that Byrne had an incredible amount of stress because you see when you're the first of anything -- first woman, first black person, first gay person -- first means "only" and that's never easy. So I think mayor Byrne dealt with a lot of stress and I also think she dealt with a lot of unfair criticism.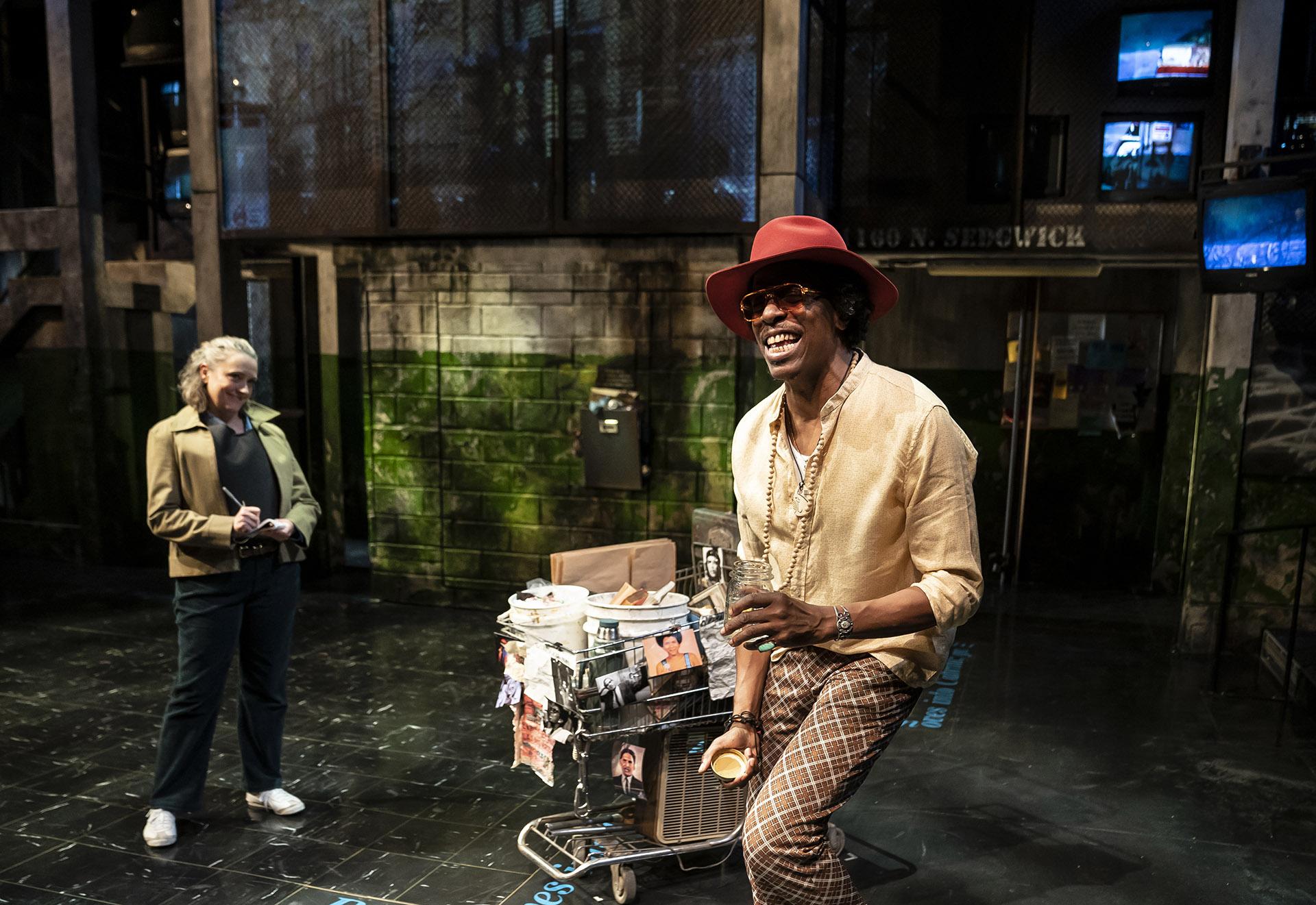 Ensemble Member Tracy Walsh and Robert Cornelius. (Photo by Liz Lauren)
Schutz: Byrne's residency at Cabrini-Green did not last the length of her term as mayor, as she said it would.
Dunford: She was there for 25 days and then she stopped living there. The play suggests that she had good intentions, in my opinion, and that it probably was a failed project.
Brooks: I think the trouble with good intentions is that it can lead to all sorts of disaster. When you're trying to solve a problem, and if you're trying to attack it in a way that is localized, how can you really win when the problem is systemic? And I think that's what Mayor Byrne was really up against.
More on this story
"Her Honor Jane Byrne" runs through April 12 at Lookingglass Theatre.
---