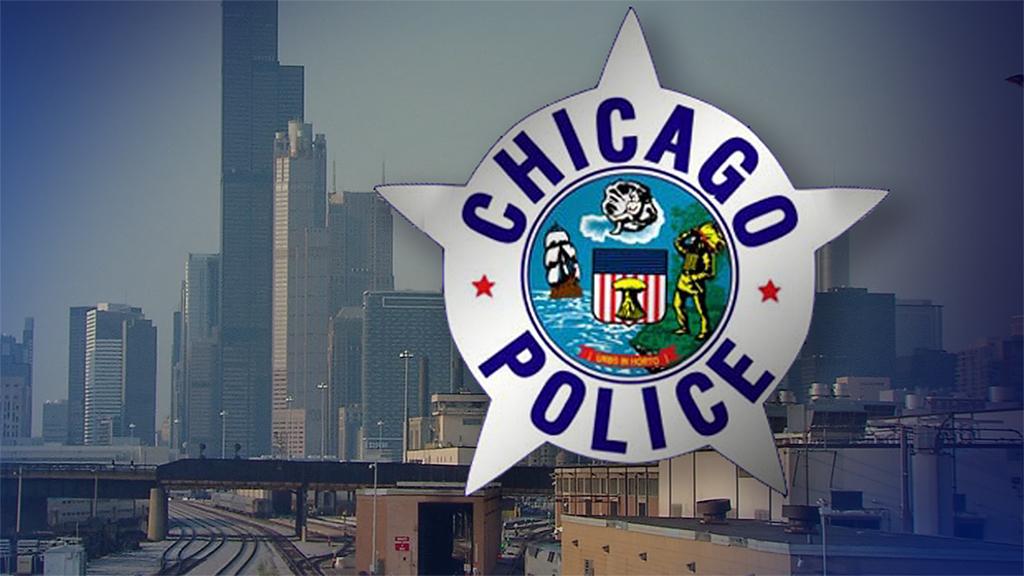 (WTTW News)
In a 23-page report filed Friday, the city of Chicago highlights the steps it has taken in the last six months to make progress on implementing a court-ordered consent decree.
The decree requires the city to provide a semiannual status report. This second report details progress the city made from Sept. 1, 2019 through Feb. 29, 2020, since the decree was implemented on March 1, 2019.
Officials with the Chicago Police Department say they have increased staffing in certain departments and increased training for rank-and-file officers in order to meet some of the department's shortcomings identified by the independent monitor in a November report and to make progress as prescribed by the monitor's year one plan.
In late January, interim Superintendent Charlie Beck created the Office of Constitutional Policing and Reform Management, led by Deputy Superintendent Barbara West, a 26-year CPD veteran and now the highest-ranking black woman in the department's history.
"Everyone in Chicago wants the same thing right? We want a world-class trained, professional police department committed to serving our community," West said in a phone call. "We can go farther together if we work together to create this police department."
Document: Read the report. The report notes that writing and implementing new policies can take two to six months per policy, because the Independent Monitoring Team and the Office of the Attorney General must each review the draft policy. 
"The challenges with deadline compliance illustrate the level of commitment from all parties involved to ensuring we get this right," said Luis Agostini, a CPD spokesperson, by email. "We continue to have very in-depth discussions on specific portions of policies with not only the Independent Monitoring Team and the Illinois Office of Attorney General, but also with community members and organizations committed to monitoring, enforcing and educating the community about the consent decree."
The report says the department has made a "significant accomplishment" in implementing the monitor's recommendation to increase opportunities for public input.
To that end, the report says CPD hosted four "open space technology" meetings in the city, allowing community members to organize themselves to discuss 14 specific policies. Going forward, the city says it plans to host working groups on specific policy topics. For example, it has already hosting a working group on policies around transgender, intersex and gender-nonconforming people.
But the American Civil Liberties Union of Illinois, which works with neighborhood organizations, is highly critical of CPD's efforts to include more community participation – calling the report frustrating and insulting to those organizations.
"To read the City's progress report, one might think that our clients and other community groups have been meaningful partners in creating critical policies aimed at reforming excesses long part of the practices of CPD," said ACLU Police Practices Project Director Karen Sheley in an email. "Far from having meaningful input, these community groups' recommendations – and the hundreds of hours of work they've spent developing them – have been ignored."
The ACLU cites the city's new foot pursuit training bulletin as a point of contention. The ACLU says during repeated sessions with CPD and city representatives, the city still rejected pleas for clear prohibition on certain foot pursuits. 
Additionally, the report says CPD has made progress toward implementing the School Resource Officer program with Chicago Public Schools, as prescribed in the independent monitor's year-one plan.
The department has implemented selection criteria for choosing which officers work in schools and an additional 40 hours of training for those officers on restorative justice practices and juvenile detention protocols where necessary.
The report says CPD has increased required, in-service training throughout the department to 32 hours in 2020, up from 24 hours in 2019.
West says that after she joined the force, there was little training again until 23 year later.
"It was usually in response to something, and it was usually e-learning or paper-based," she said. "Now we're bringing in officers off the street to do scenarios and reality-based training, which is more comprehensive. It requires more in-depth knowledge and structure. This is something totally different than when I first came on."
The training areas are on use of force, law enforcement medical assistance and recovery training (LEMART), procedural justice and custodial escort training. The annual in-service training requirement increases to 40 hours in 2021.
In order to address other shortcomings noted in the monitor's November report, Christina Anderson, CPD's director of reform management, says CPD has moved 18 employees into the education and staffing division and the research and development division.
Anderson and West say they have also added 24 new department members to the crisis intervention unit. 
However, police union President Kevin Graham argues the city's efforts to meet the consent decree requirements are conflicting with efforts to negotiate a new collective bargaining agreement.
"We have always said we'd be willing to work with the police department, but we've been shut out. That's why they continuously make us go back into court in front of an arbitrator to try and resolve these things," Graham said by phone.
"It is disingenuous for the city to not sit down with us to try and resolve these. I don't know if they can because they've made this deal with the judge and AG (Attorney General) and locked us out," Graham said, referring to the consent decree arrangements between the city, federal Judge Robert M. Dow Jr., who oversees the decree, and the Illinois Attorney General's Office.
Graham says an arbitrator recently ruled in the union's favor over scheduling changes to officers' day-off groups. The consent decree has set a 2022 goal for lowering the number of officers per supervisor/sergeant to 10 to 1. He is in a run-off to maintain his position as union president.
The independent monitoring team, lead by Maggie Hickey, is also expected to file its report for the same period sometime this spring.
Follow Brandis Friedman on Twitter @BrandisFriedman
---