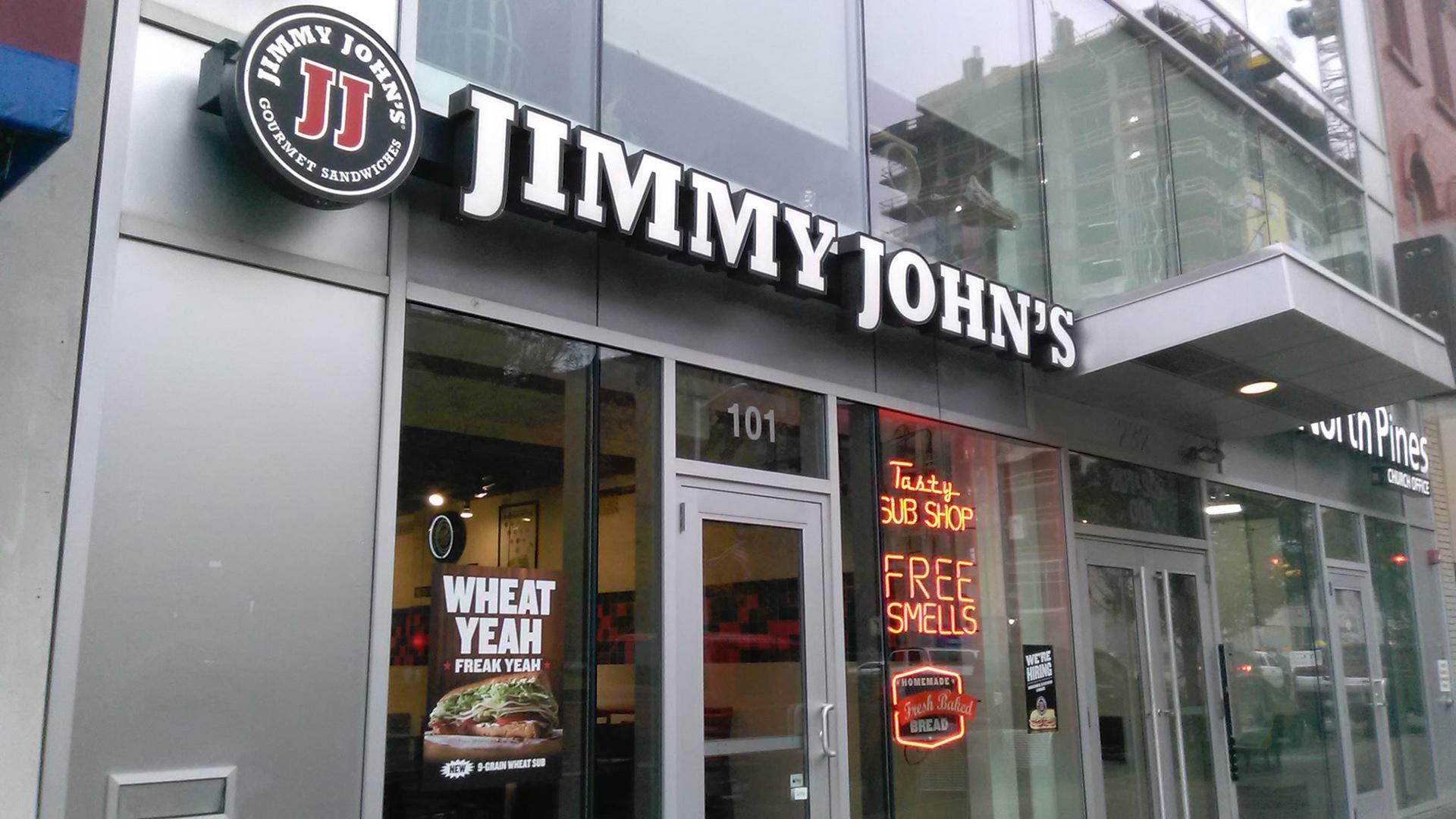 (Kzoo Cowboy / Flickr)
Clover sprouts served at Jimmy John's restaurants have been linked with an E. coli outbreak that has sickened people in five states, including six people in Illinois.
While the company said it stopped serving sprouts Monday at its more than 2,800 locations, the Centers for Disease Control and Prevention is concerned people who recently ate them could develop an E. coli infection. Consumers should dispose of any leftover Jimmy John's sandwich with clover sprouts.
An E. coli infection can cause symptoms such as severe stomach cramps, bloody diarrhea and vomiting. Symptoms can develop up to eight days after consuming the germ. Anyone experiencing symptoms should seek medical care and report their illness to their local health department, according to the CDC.
Since January, 14 people have been infected with this particular E. coli strain, with patients ranging in age from 1-79, with a median age of 28, according to the CDC. No deaths or hospitalizations have been reported.
The E. coli outbreak comes just days after the Food and Drug Administration issued a warning letter to Jimmy John's for food safety violations. In the letter, the FDA detailed five outbreaks linked to the company, including an E. coli outbreak late last year that sickened 22 people in Iowa; a 2018 salmonella outbreak that sickened 10 people in three states, including Illinois; and a 2012 E. coli outbreak that sickened 29 people in 11 states.
"Americans expect the foods they consume to be safe," said Frank Yiannas, FDA deputy commissioner for food policy and response, in a statement. "We will hold companies accountable when they do not take adequate measures to ensure the safety of the foods they provide."
Sprouts were linked to all but one of the five outbreaks detailed in the letter. A 2013 E. coli outbreak in Colorado was linked to cucumbers served at Jimmy John's restaurants, according to the FDA.
"Jimmy John's restaurants have been implicated in multiple outbreaks that have spanned the past seven years and impacted consumers in no fewer than 17 states," said Yiannas. "Jimmy John's has not demonstrated implementation of long-term sustainable corrections to its supply chain to assure the safety of ingredients used in its products."
The FDA says it's working with the CDC to trace the source of this latest E. coli outbreak linked to clover sprouts, which is not mentioned in the warning letter, and determine whether they have been distributed elsewhere.
Jimmy John's President James North said in a statement, "We're cooperating with the CDC and FDA to identify the supplier(s) responsible for a recent outbreak related to sprouts. Food safety and the welfare of our customers are our top priorities."
For more information on the E. coli outbreak, visit the CDC's website.
Contact Kristen Thometz: @kristenthometz | (773) 509-5452 |  [email protected]
---